As followers of the blog you'll know how much I bang on about my hair! Until recently I'd never had much bother with my hair, but I think years of colouring it have taken it's toll and it started to be really frizzy and a bit unmanageable. Well, that's until my lovely hairdresser, Rachel from Harrogate's Ford + Black Hair, recommended this amazing treatment to me; KeraStraight.
All the Frizz Before the Treatment
Ford + Black Hair
Rachel was my hairdresser way back when, and was trained at Toni and Guy. When she went on maternity leave from the salon I was devastated (anyone who's ever had their amazing hairdresser leave them in this way will feel my pain! Ha!).
After having her two gorgeous Smalls Rachel popped back up in Harrogate opening her very own salon, Ford + Black Hair, doing it for herself. I was thrilled when she got back in touch over a year ago and she started to do my hair again for me.
Taming the Frizz with KeraStraight
I love being able to support local Mamas, taking on their own business in today's world so now I only go to Rachel to get my hair done and she's as brilliant as always! Plus she's really great to spend a few hours with every six weeks, chatting all the Mama chat!
So, back to the treatment…Rachel recommended the KeraStraight to me as a way of trying to tame my frizz a little bit and I've been totally thrilled with the results!
KeraStraight Treatment – How it Works
It's a three stage approach all done in the salon and takes about an hour and a half. Step one is a pre-treatment cleanse (all with approved KeraStraight products). Step two is a pre-treatment spray which detangles and smooths your hair. Then it's on to the application of the KeraStraight Ultimate which is sort of pasted on to your hair, a little like a hair mask I guess.
The treatment stays on for 40 minutes under a fetching cap so it doesn't dry out. It's quickly rinsed out for just a few seconds and them a low ph conditioning mask is applied to relaunch the moisture levels in your hair. Finally all that's left is to set the treatment into the hair by blow drying it and then using the straighteners over it a good several times to lock in all the treatment.
Light, Swishy, Straight Hair
I walked out of the salon feeling a million dollars, my hair didn't feel greasy or heavy at all, it was really light and swishy. The best thing was that it stayed looking like that for days! Even after sleeping on it or showering (without getting it wet). This is how it look afterwards!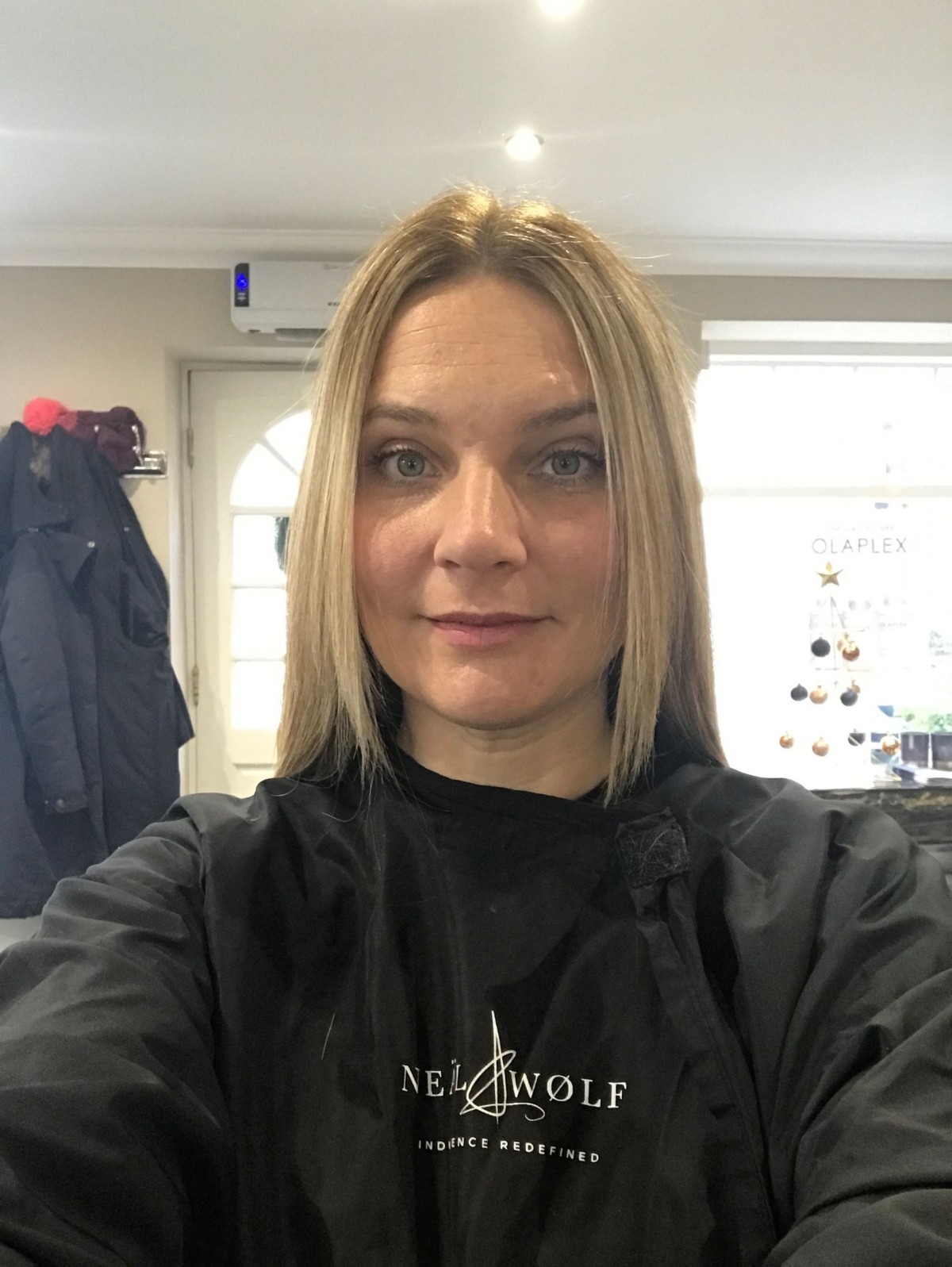 Frizz Free Hair
Eventually I washed it out on day four, with the KeraStraight shampoo and conditioner and blow dried it. It was great to discover it was just as frizz free after washing as it was before and the drying time was really reduced. I've washed and dried it three times now and my hair has still stayed really straight and frizz free. Even after a trip to a spa! I'm totally loving it. This is how it's looking one week on!
A Treatment that Lasts
Rachel said it would last a few months – which sounds amazing, but I'm already thrilled with the results. It would be a great treatment to have if you were going away on holiday or had a special occasion coming up or a girls trip away where you wanted your hair to stay looking nice day on day for a good while. It's been so brilliant to wake up to hair that looks sleek and straight every morning without worrying about it being really frizzy! Especially in all the damp, rain, fog and cold that winter brings!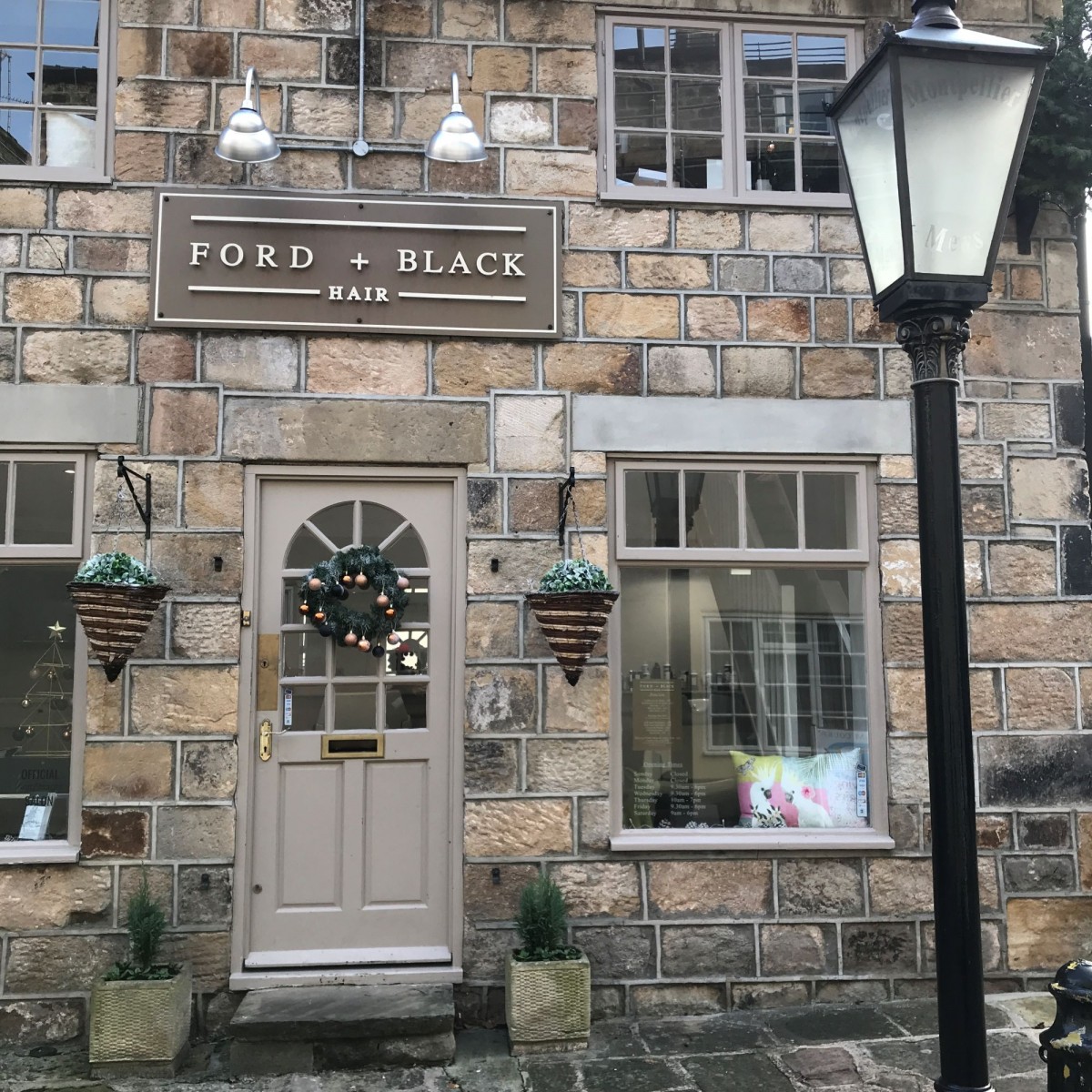 £30 off a KeraStraight treatment with Harrogate Mama
Rachel is offering anyone who books a KeraStraight treatment with her at Ford + Black Hair £30 off the regular price when you mention Harrogate Mama, until the end of February. To make an appointment you can call Rachel on 01423 528808 or make an appointment online with details of all the pricing too.
It'd make a perfect Christmas gift for your own list and something to enjoy for starting out the New Year with too!