Bespoke HGTE Tees for the Smalls
I am more than delighted to be able to offer you our exclusive, bespoke, limited-edition HGTE Kids' T-shirts now on sale at my online shop! All I can say is that your Smalls are going to look pretty darn gorgeous in them!
It's time to crack open the sparkly, my long awaited collaboration with the lovely Sara Shaw at Violet has finally come to fruition.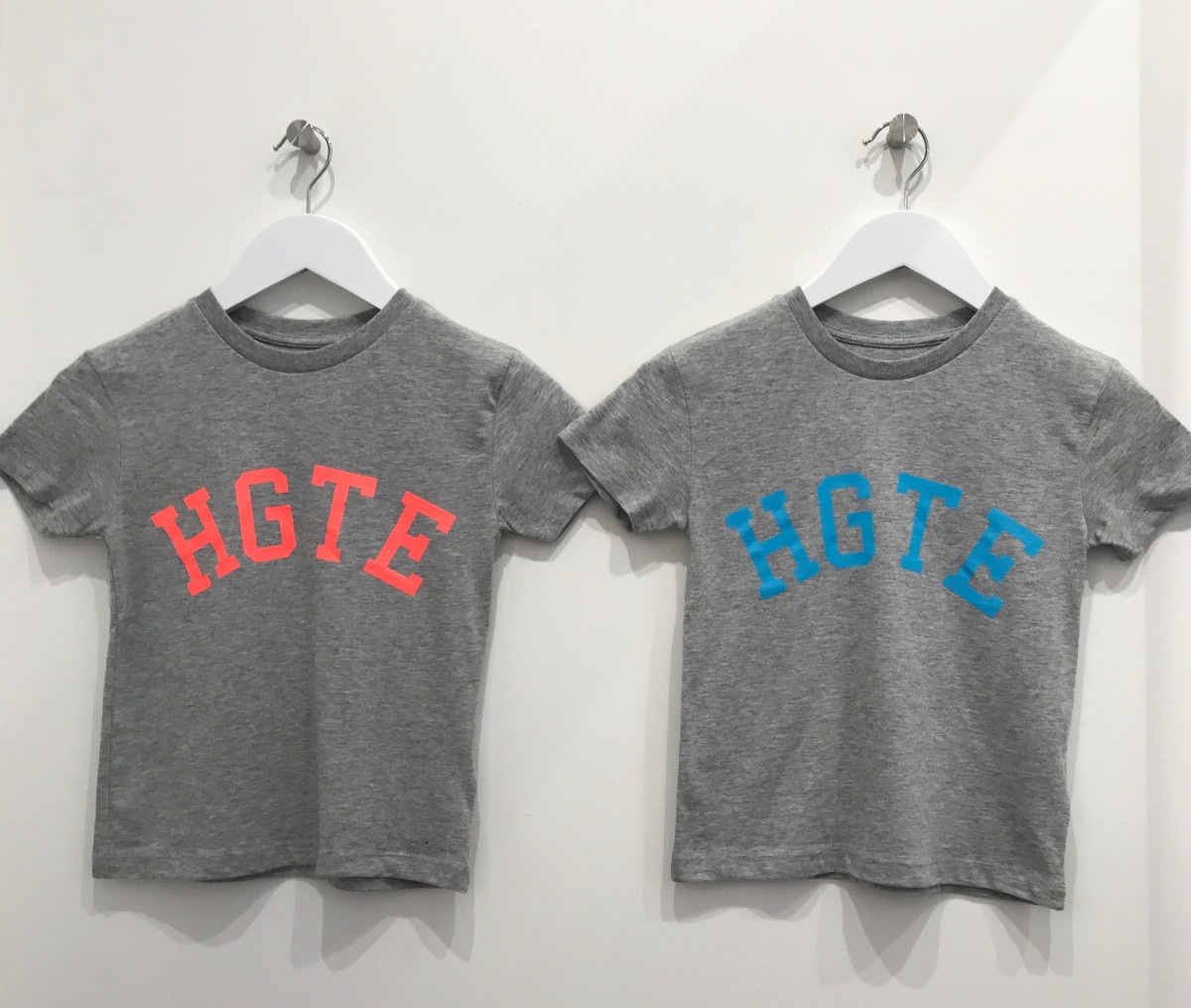 Exclusive, Bespoke, Limited-Edition Harrogate Kids' Tees
These Harrogate Kids Tees are an exciting, exclusive, limited-edition product and designed with quality and durability in mind. The tops are all 100% organic cotton and are Fair Wear Foundation certified, which ensures good working practices in the factories where they are produced. You won't find these t-shirts anywhere else, they are totally unique to Violet and
HarrogateMama.com
and we LOVE them as much as we love our town!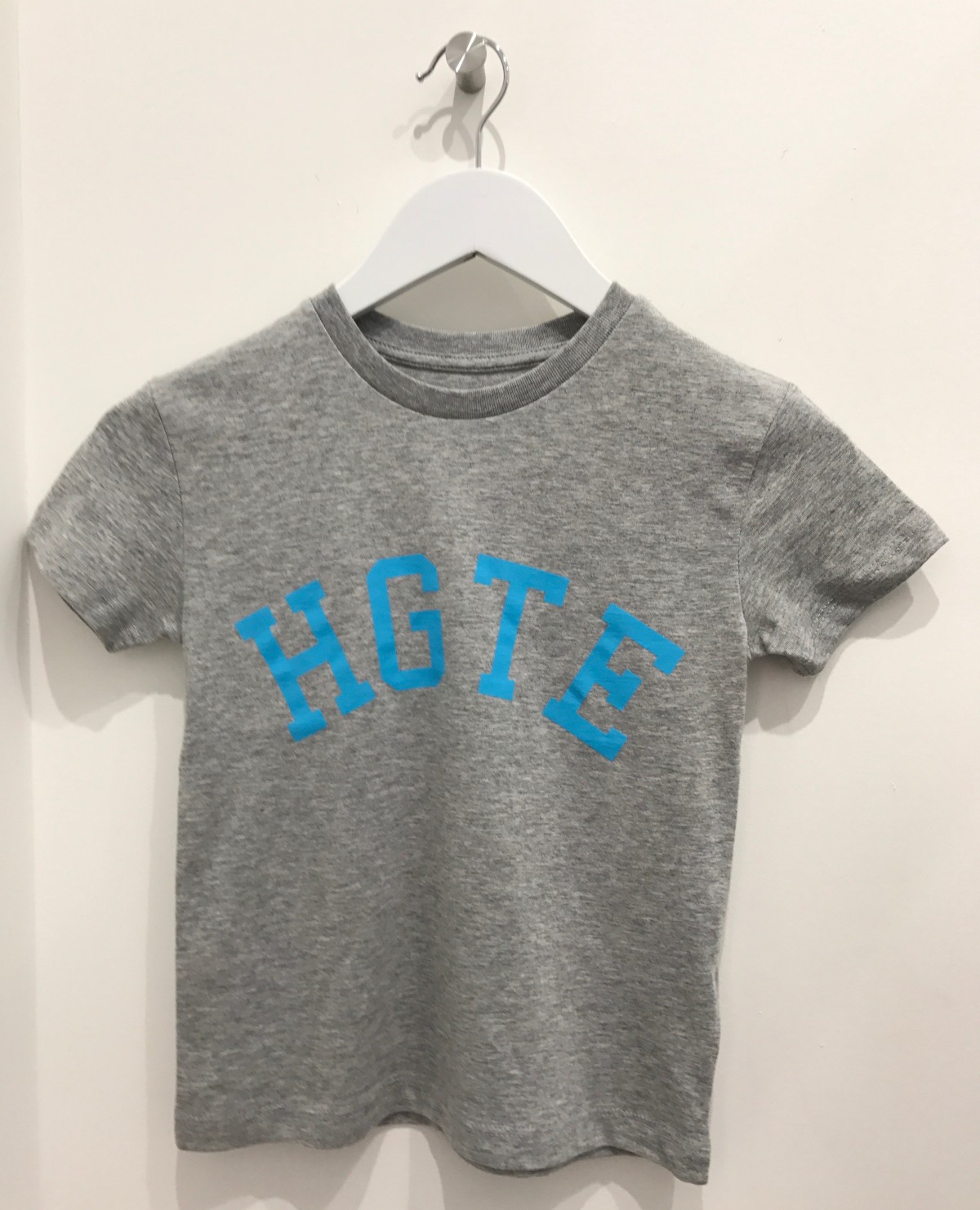 Get hold of your HGTE Kids' T-Shirt Now
The t-shirts are a limited edition stock, so if you want one, you need to order now! They're available online at my
exclusive online shop
.
Supporting Harrogate Children's Charity The Rainbow Fund
Best of all they support an amazing local Harrogate charity,
The Rainbow Fund
, which supports children in the Harrogate community across Harrogate District Hospital, Springwater School for disabled children and Forest School, Knaresborough. £3 from each t-shirt sale goes straight to the Rainbow Fund. The Tees are doing good things! To support the Rainbow Fund you can buy your limited edition kids' t-shirt on my
exclusive online shop
now!
 Unisex, Top Quality, Gorgeous, Harrogate Tees
Every HGTE kids' t-shirt is of top-notch quality to reflect the gorgeous bespoke design. The distinctive grey t-shirts display a 'HGTE' logo in a bright turquoise, or neon coral, colour making them both unisex combinations for children age three to 10. Order your size and colour colourway at my
exclusive online shop
.
These are a limited edition run, and you can buy them right here online with FREE delivery around Harrogate* or you can pop into Violet, at Cheltenham Mount in town and pick one up there!
So whether your at the beach on your hols, picnicking on the Stray or in the paddling pool at the Valley Gardens you'll be sure they're going to stand out!
To order simple click through to my exclusive online shop
. #Harrogate #HGTE #HarrogateTees #HarrogateKidsTees #RainbowFund #GoodHGTEtees
You can follow The Rainbow Fund on Facebook and Twitter as well as checking out what they're up to on their website.
*Free delivery in a 1.5mile radius of Harrogate town centre.
SaveSave
SaveSave
SaveSave
SaveSave
SaveSave
SaveSave
SaveSave