I love Harrogate's Odeon cinema, I've been going to it since I was a child and can still taste that smell of pop-corn intermingled with cigarette smoke that you could only get in the old school cinemas of the early 80s. The nostalgia value of the place is massive to me.
The Modernist building is SO gorgeous, and while when I was 15 I thought it was ugly and outdated, now I can now see it for all it's charm and can appreciate it's 80 year old history. It has a grade II listed status and the building survives as part of the Odeon cinema chain after eight decades of continuous use as a working cinema.
With the Everyman Cinema  brand coming to Harrogate in September I admit to having fears for the iconic Harrogate Odeon. And while I'm ready to embrace the new, I will hang on to the original too please, thank you very much!
You might have seen the Odeon is having a little make-over to spruce it up, it is in need of new toilets, improved seating and soundproofing. All of which is being carried out now, well in time for it's 80th Birthday celebrations later this year. It's had a lick of paint, a new carpet is on its way and a new front of house vending area will be coming later in the year, with a bar for the grown-ups!
In the meantime the Harrogate Odeon are carrying out this brilliant Food Club deal; which means that if you take your Harrogate Odeon receipt to the Damn Yankee, Salsa Posada, Cattlemens Association or Nutrition Joes – all Harrogate Independents! You will receive 25% off your food bill!
But the offer doesn't end there. If you present your restaurant receipt (from the four restaurants named above) to the Harrogate Odeon cinema (within seven days of dining) you will receive 20% off any adult ticket price too.
Here's the new seating in screen three – all standardised and up to 'Club' level standard, the work in screen four is just starting.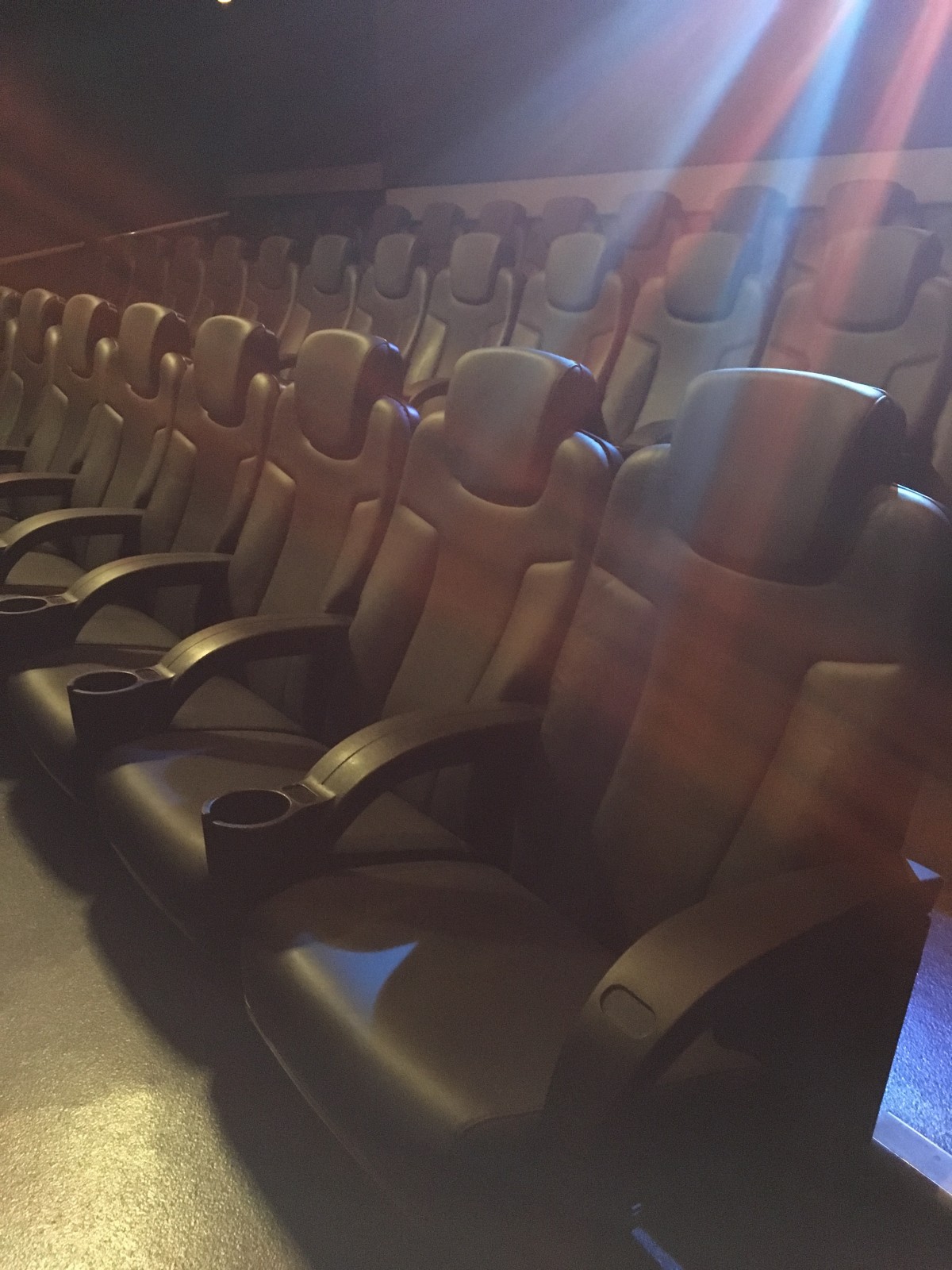 The Odeon Harrogate have also standardised their Off Peak cinema prices to £6 for all on Monday to Thursdays – details below.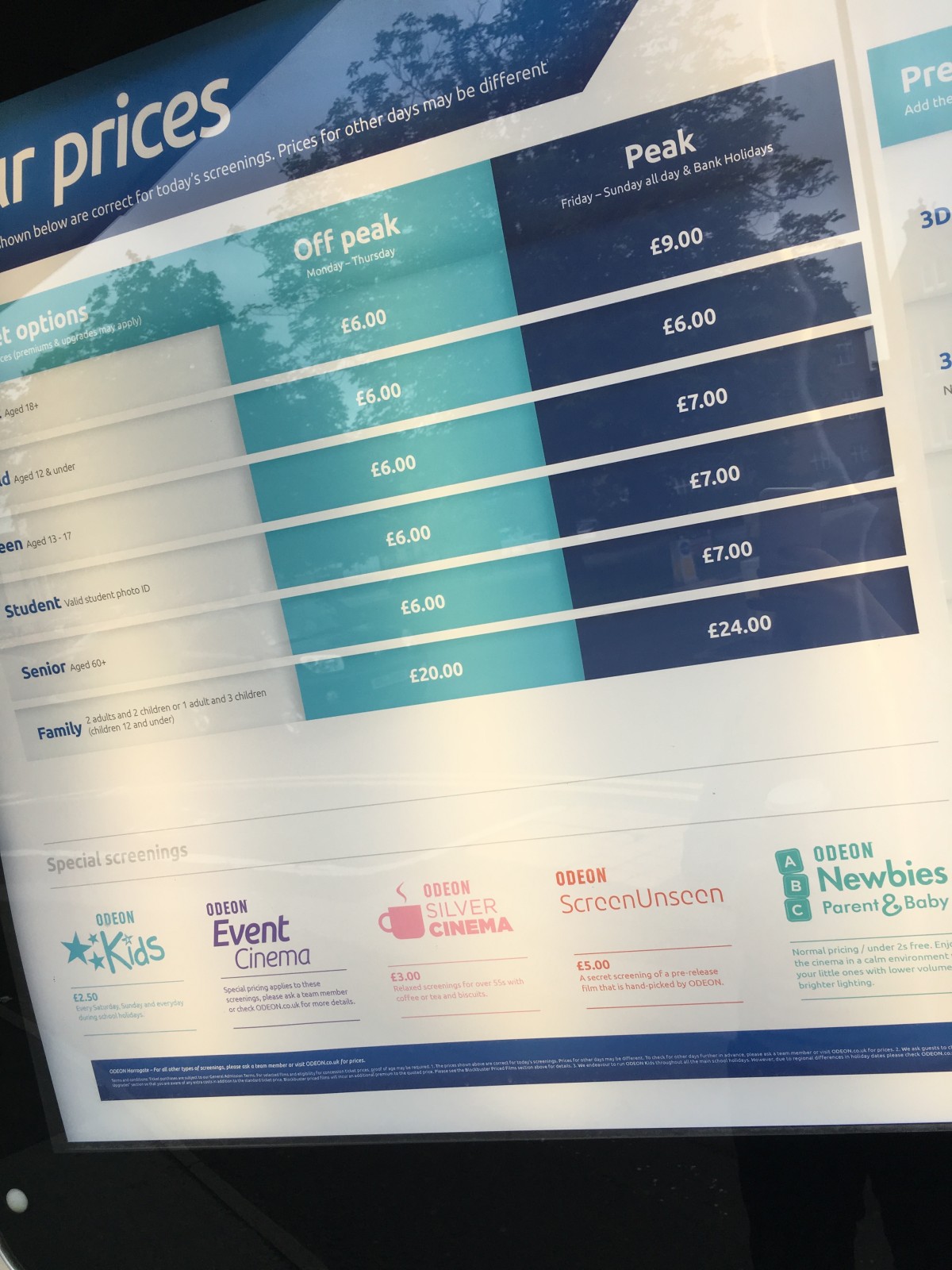 Watch out for the new movie 'Bad Moms' releasing in September this year. I'm planning a Harrogate Mama's meet-up around it! Can't wait!
[youtube https://www.youtube.com/watch?v=P0FNjPsANGk]
To find out what's on at the Odeon cinema in Harrogate this week you can click on their website. I'm off to watch Me Before You on Sunday with the Mamas! Can't wait!
Here are a couple of other Odeon cinema related posts I've written that you might enjoy: Seven ways going to the cinema before and after children are different, Three things grown ups can learn from Kung Fu Panda 3 and The Jungle Book 2016 – Go and See It!
Do you love Harrogate's Odeon? Are you pleased to be seeing some money spent on it?