The Smalls love eating out as a family and we had such a great time when we visited ASK Italian in Harrogate recently.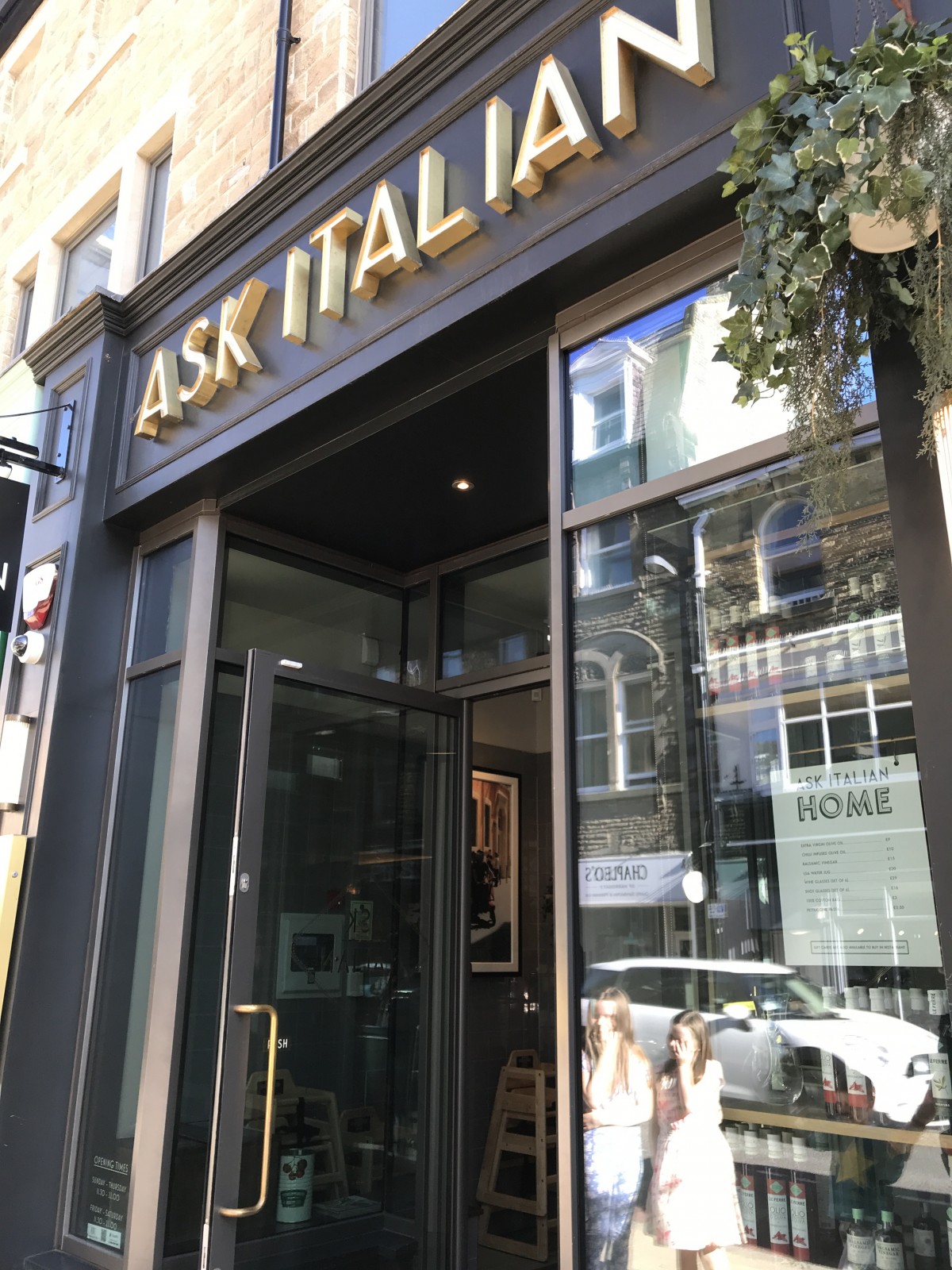 We'd not visited the one in Harrogate since it opened at the site of the new Everyman Cinema so were keen to check it out.
We were welcomed with Prosecco and homemade lemonade for the Smalls and got started on the tasty treats for starters that they brought out to the table.
The Small Boy loves to eat like this – sharing tasty treats from everyone's plate – so this was perfect for him. The olives were amazing and he wolfed down the fresh mozzarella in no time at all! The focaccia went down really well too!
Then it was on to the main event the Smalls were able to pick from the kids menu, which included colouring – the saviour of all family meals out!
The Small Boy went for the Pasta option and the Big Girls went Pizza and Pasta too – all of which they really enjoyed.
I enjoyed the Linguine con Fruitti di Mare , though just a starter size as, you know, pudding was on the horizon (!) and Harrogate Papa went for the Pollo Milanese! Both our meals were good and the service was top notch throughout!
Finally on to dessert, where the Smalls LOVED their choices of chocolate pizza (what life's worth living for when you're ten) and the Chocolate Etna, was also a HUGE hit. I tried their new to the summer menu, White Chocolate swirl serviced with a cascading blood orange sauce, which was heavenly!
Overall we had good food, great service and all in a smart, swish setting. We'll be back – if not just for the chocolate pizza – the Smalls idea of perfection on a plate!