We bought our current house two years ago with plans to build an extension on it in due course, things are still in the offing about when that might happen! In the meantime I've been busy pinning ideas and peering in at kitchen showrooms like a crazy woman!
So when I got invited to the launch of the new 'Express Bi-folding Doors' showroom I couldn't resist going along to gather some more ideas! That and the attraction of a possible selfie with the actual Phil Spencer from Location, Location, Location ? #housewivesfavourite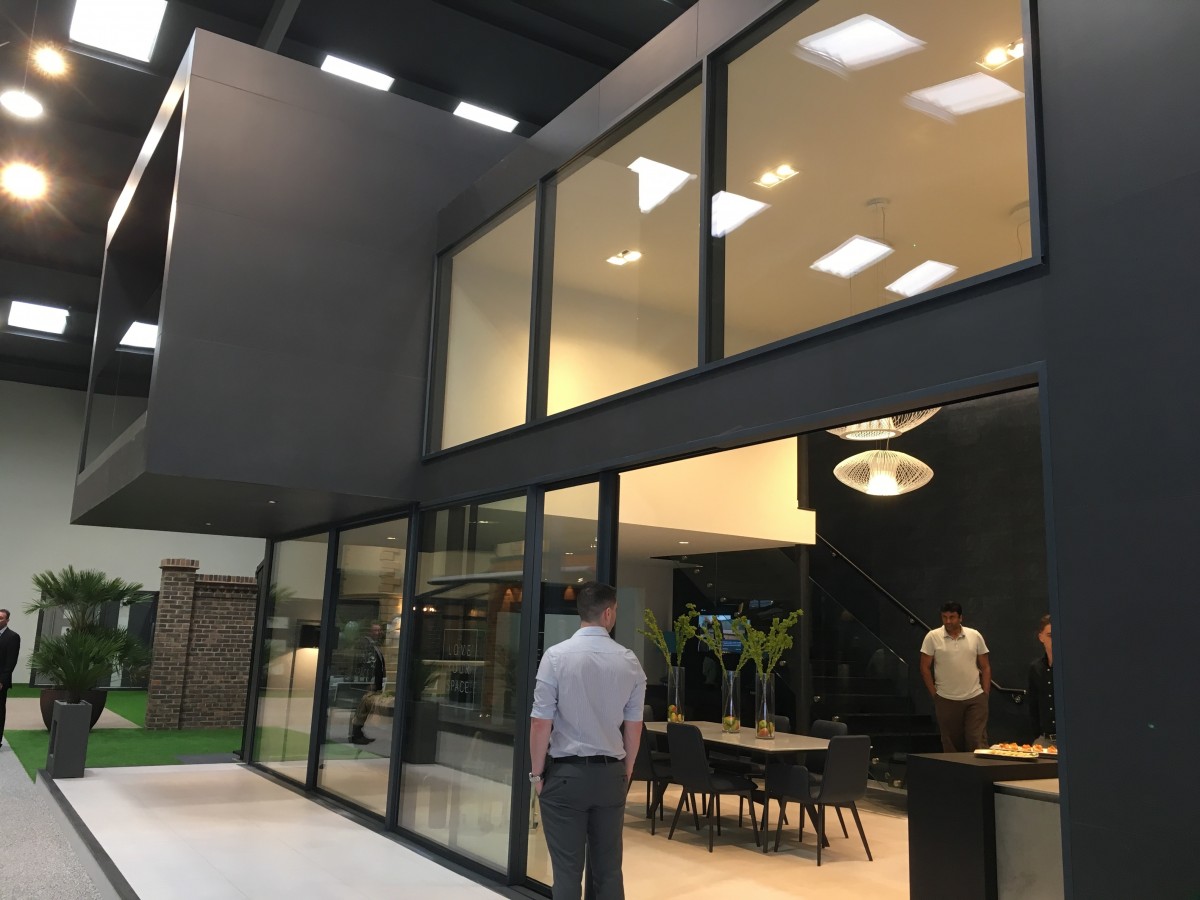 'The Home Space', as the showroom is called, is the largest-of-its-kind in Europe and is just near the White Rose Centre in Leeds. They have built a whole real sized house inside it – which is obviously massive! It's great to see how a layout works in real life and look at all the glazing, fixtures and fittings in situ!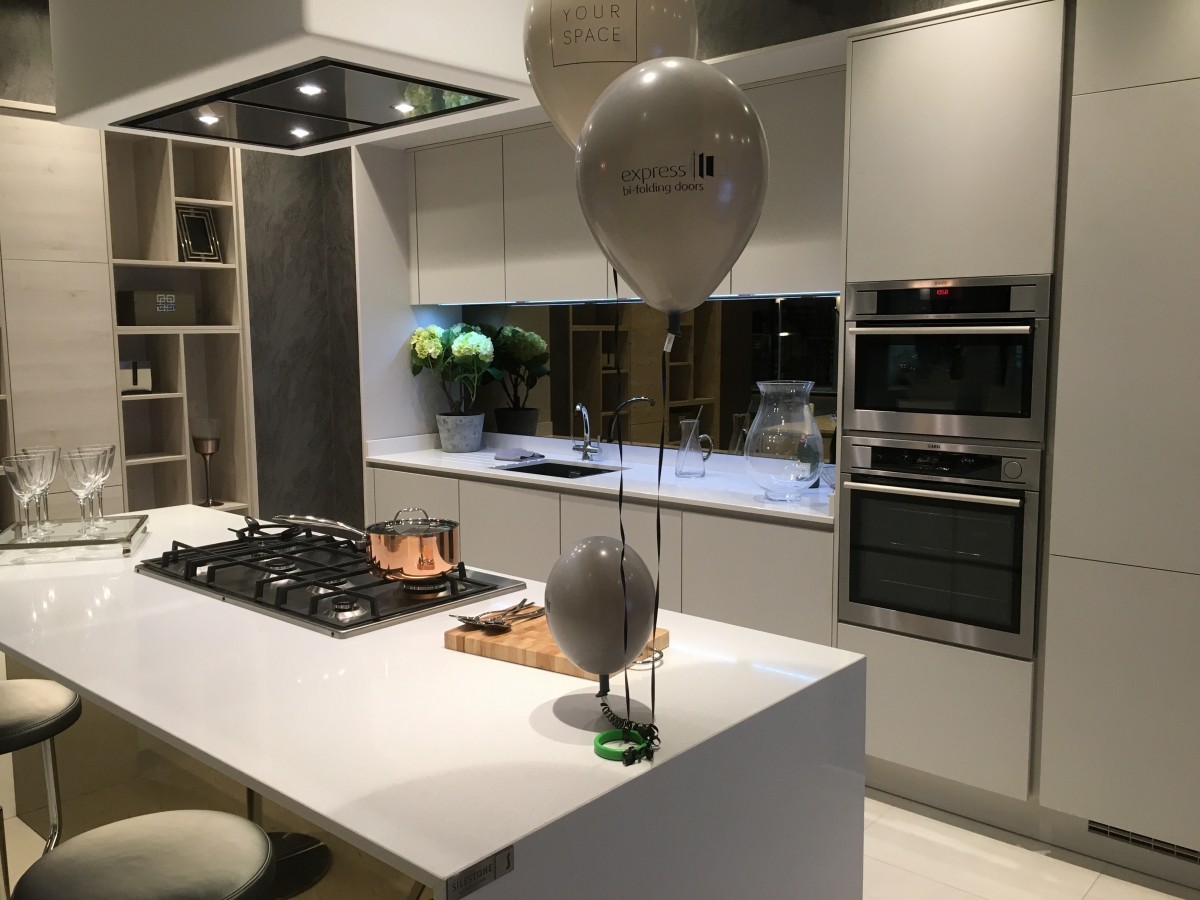 The showroom displays an extensive range of aluminium glazing products and it also doubles as a stunning kitchen and interiors showroom featuring products from the newly formed sister company 'Express in the Home' as well as specially selected local, national and international partner brands.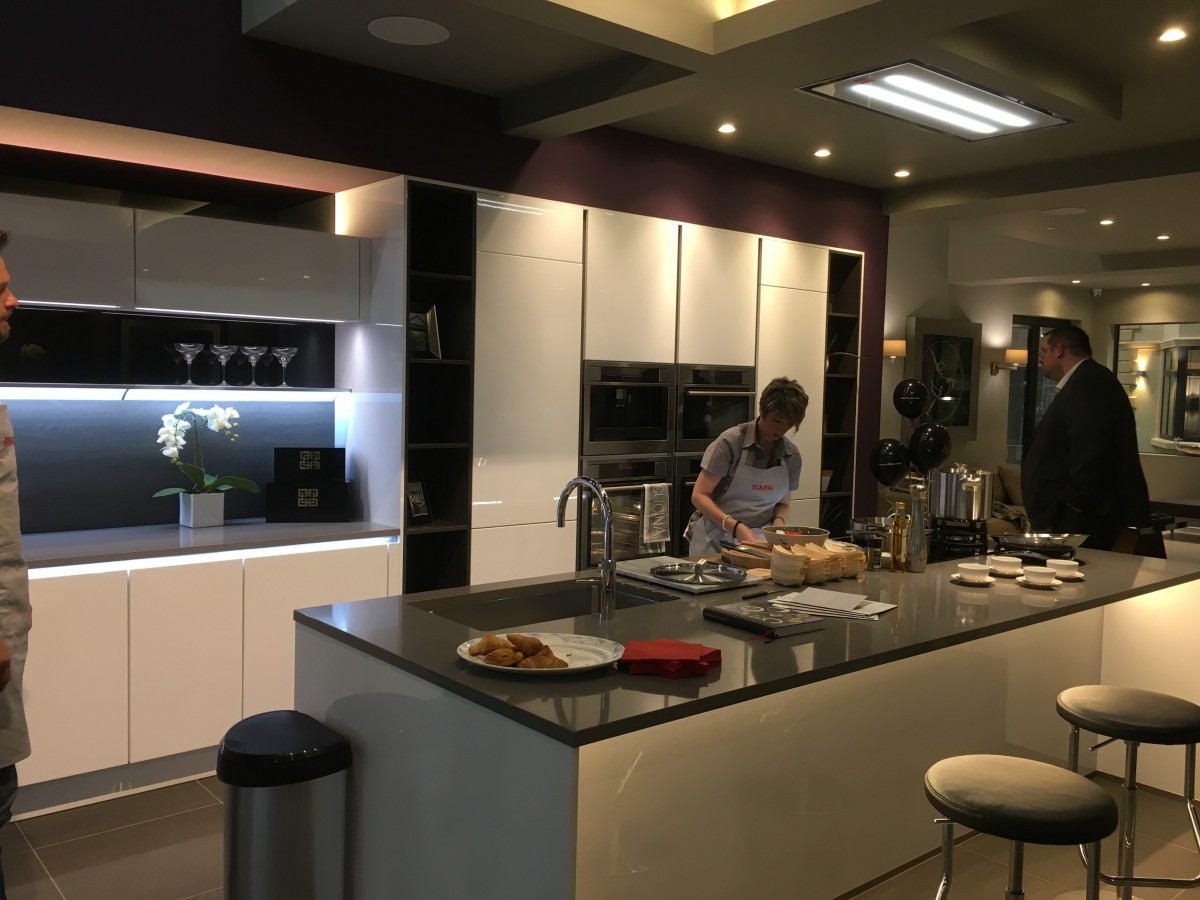 AEG cooking up a treat at the Bi-folding Doors Showroom in Leeds
The lovely folks at AEG were cooking-up loads of treats in their fancy new steam ovens and the people at Miele and Sub-Zero & Wolf were also on hand to showcase their latest kitchen products.
So if you're looking for inspiration, thinking about getting some bi-folding doors or simply fancy a nosy around a 'grand designs' type house – then this is the place for you!
Oh, and yes, I almost forgot, (cough!) that photo of me and Phil is somewhere, if I can just dig it out…