One of the super brilliant things about writing this blog is that occasionally I get invited to attend some exciting events!
Well this event was a great one; I was lucky enough to get invited to the opening of the new Everyman Cinema in Harrogate  – the first new cinema in the town for over 50 years.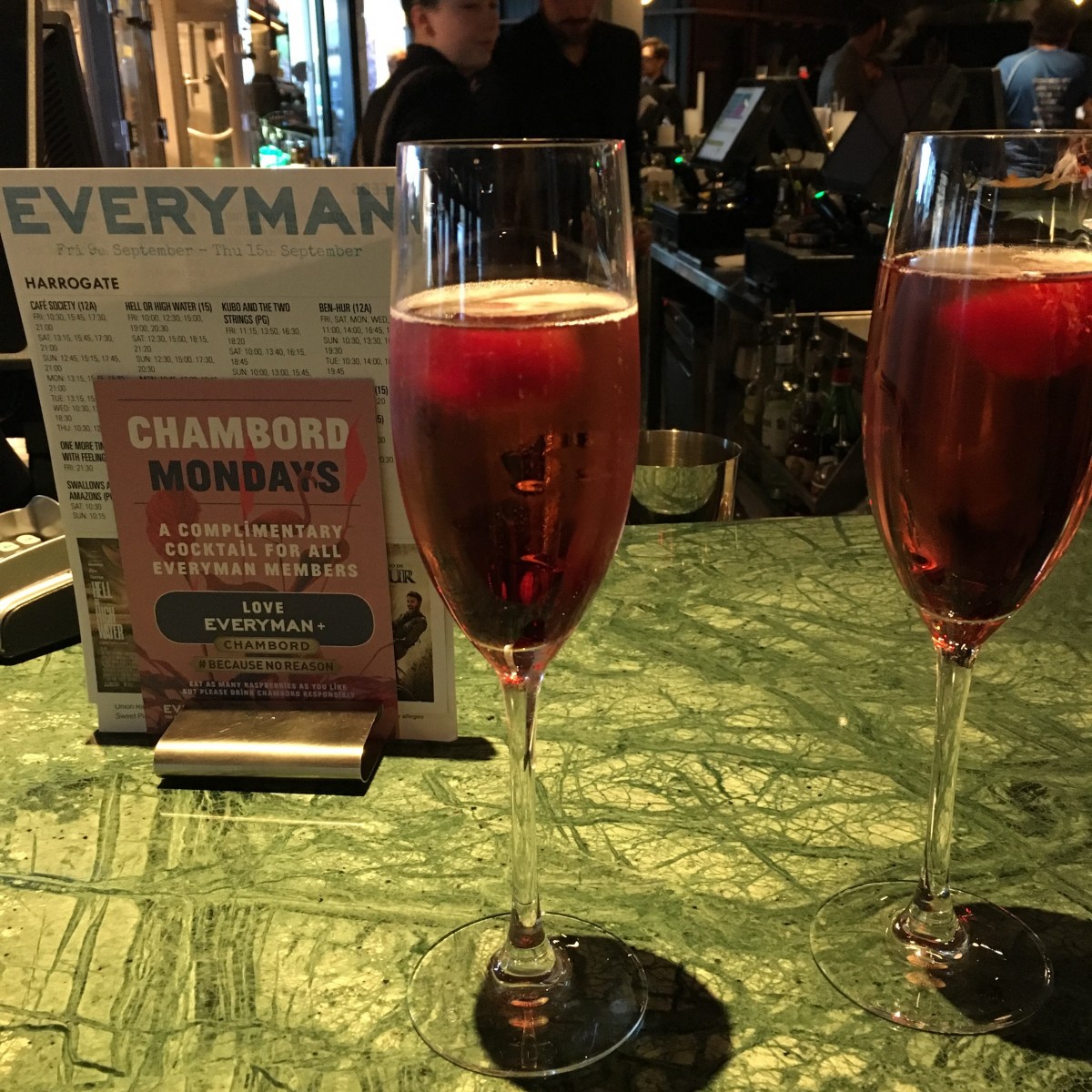 We weren't really sure what to expect when we arrived at all, but it seemed like a very swish party – there were people from London and everything ?.
We were greeted with a welcome and an offer of a Chambord Champagne cocktail, which was very nice indeed.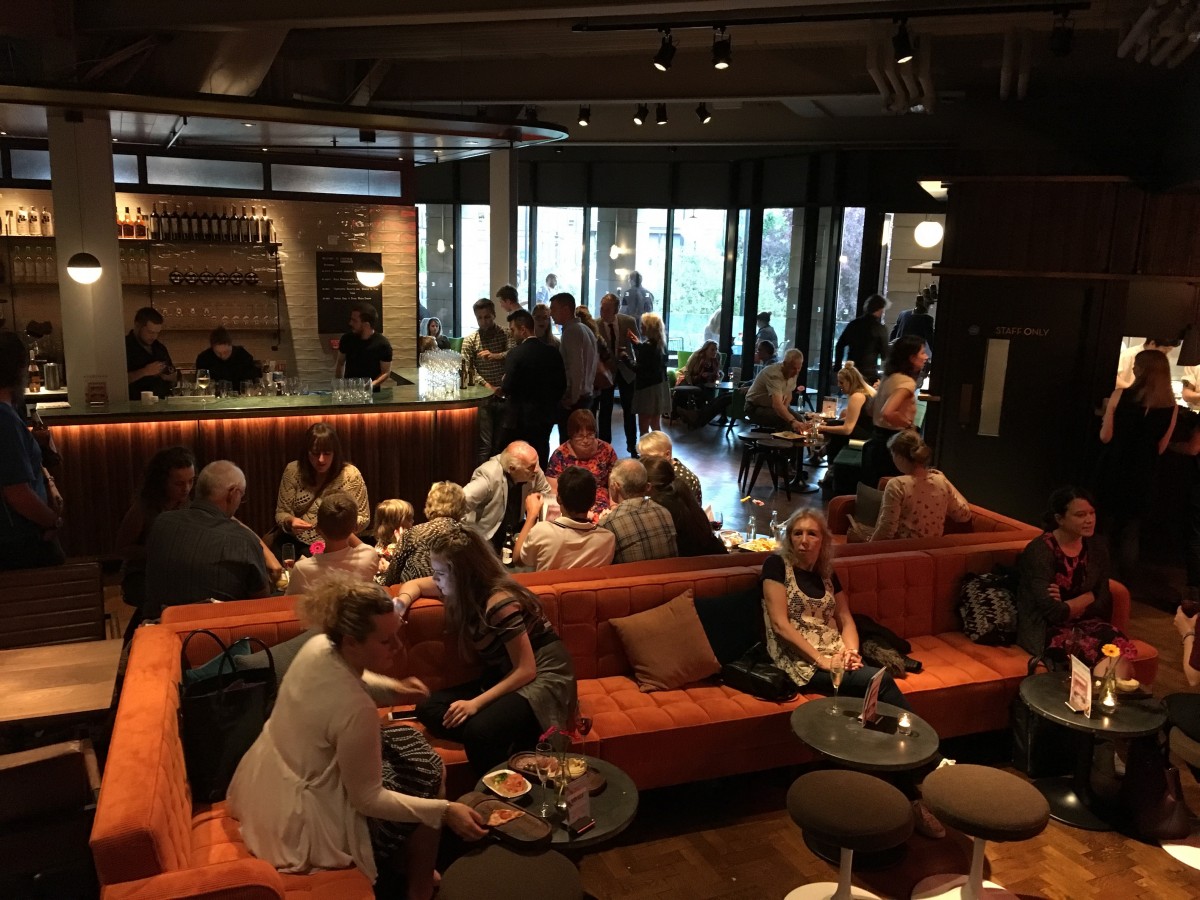 As we looked around there were plenty of waiters on hand sailing around with trays full of filled wine glasses, ladened with bottles of beer or armed with dishes of amazing looking food.
There was a band playing live music and the terrace area was open with people spilling out on to it to have a look at the views over Harrogate.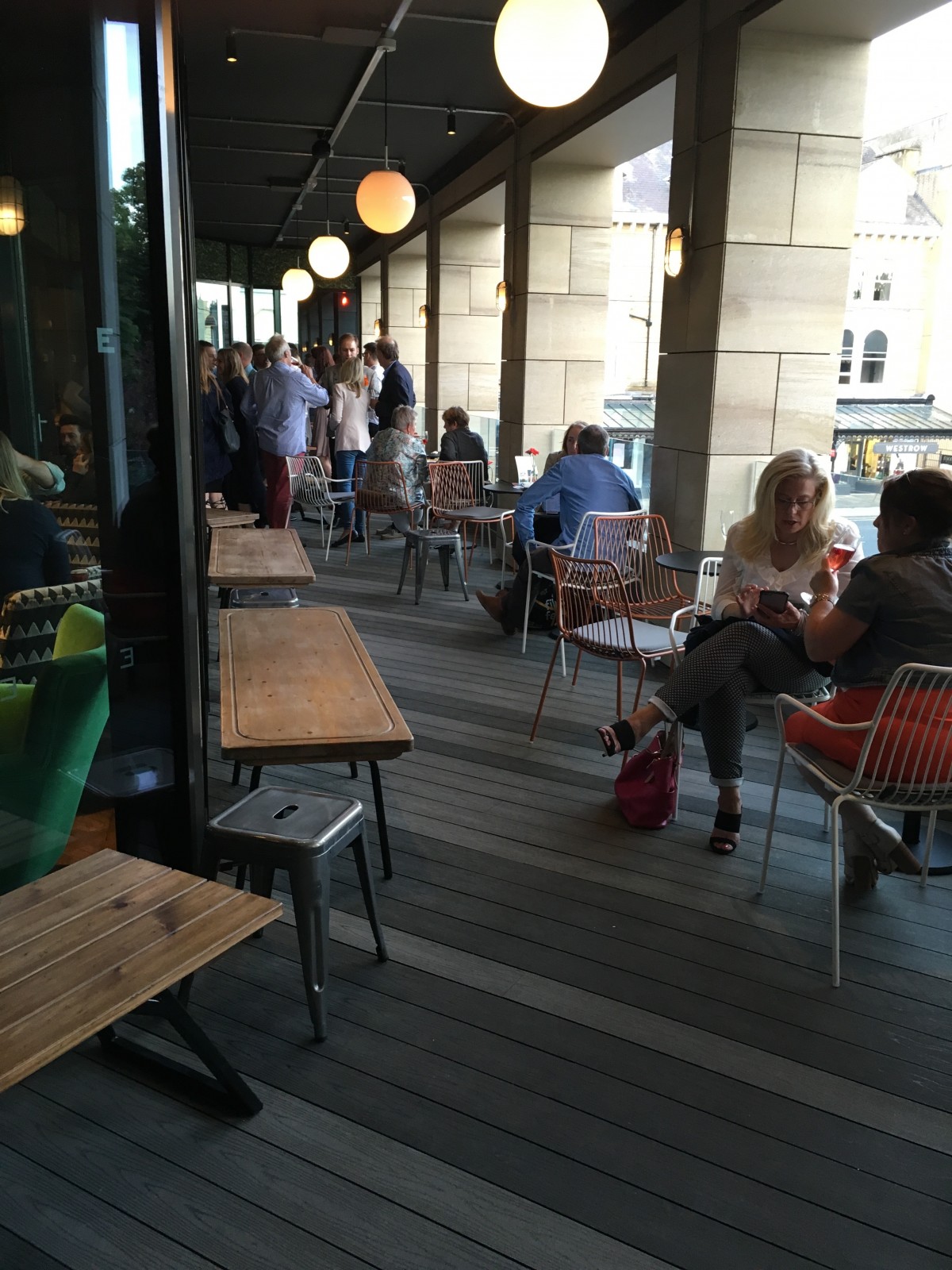 It was certainly a super party! The food and drink were plentiful and the hospitality was excellent! There was a welcome speech from the Mayor and important folks from Everyman. Everyone agreed the cinema was a welcome addition to the town.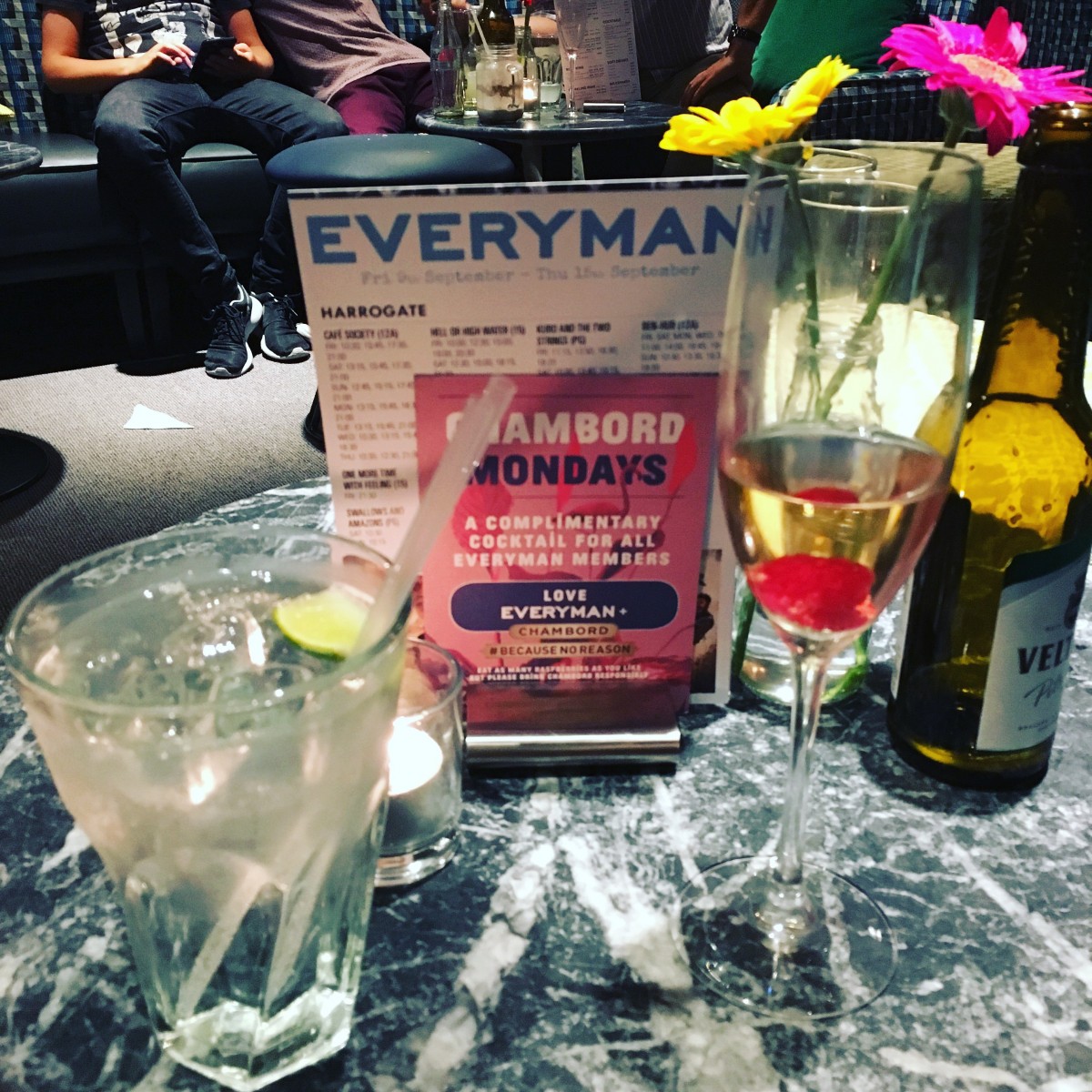 The bar is huge, with loads of seating space dotted all around the 360 degree central bar itself. The terrace is a good size with extra seating outside, it feels about time that Harrogate had an 'on trend' bar to enjoy and this felt like it hit the spot.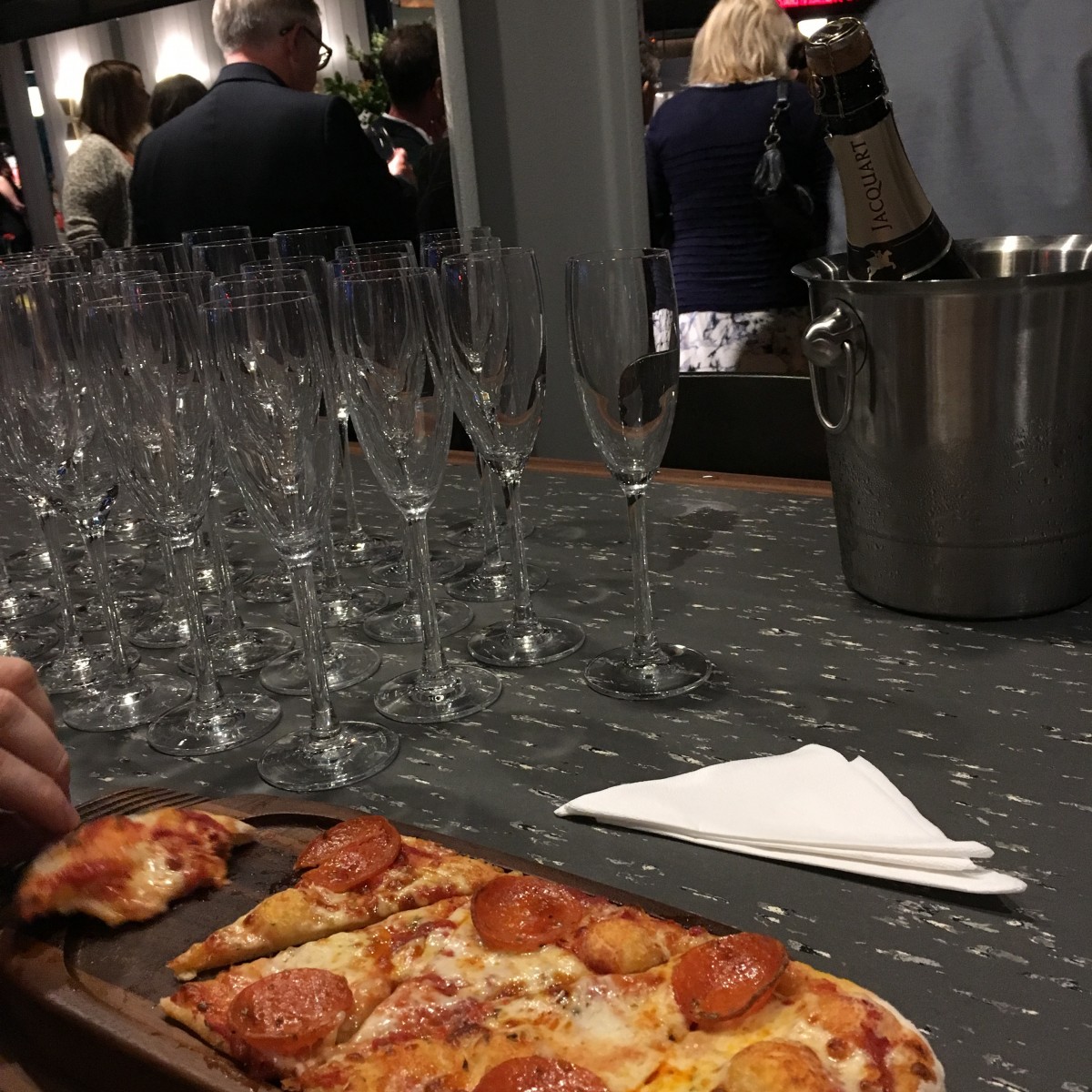 The fit out was amazing, it's all art deco, stylishly cinema chic with an easy air about it. I loved the cinema poster wallpaper. It has an air of nostalgia about it whilst still being effortlessly modern!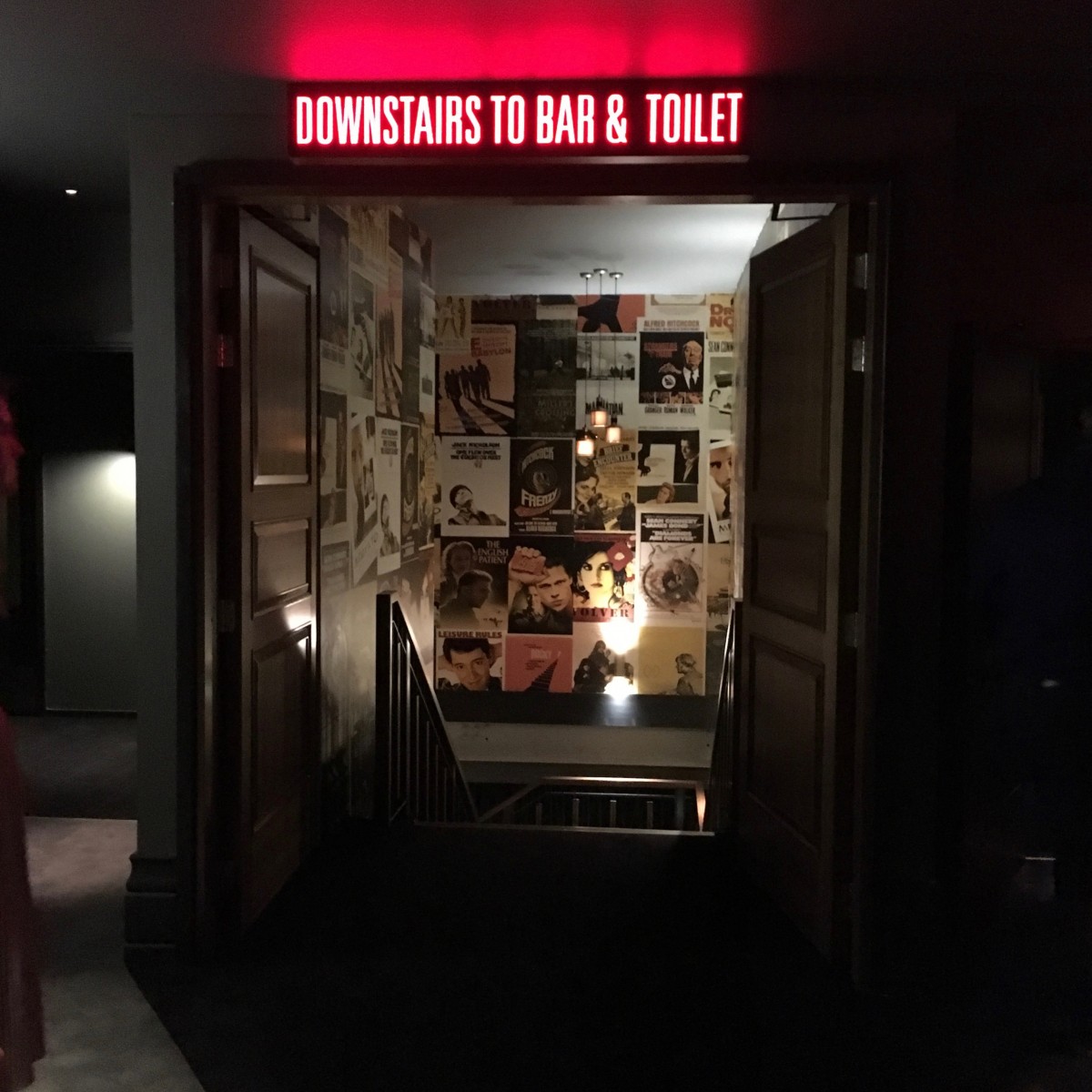 We were treated to more Chambord cocktails and an amazingly delicious Halloumi  burger – which was quite simply the best vegetarian burger I have ever tasted (I'm a vegetarian – although not a very good one) can't wait to go back to enjoy one again!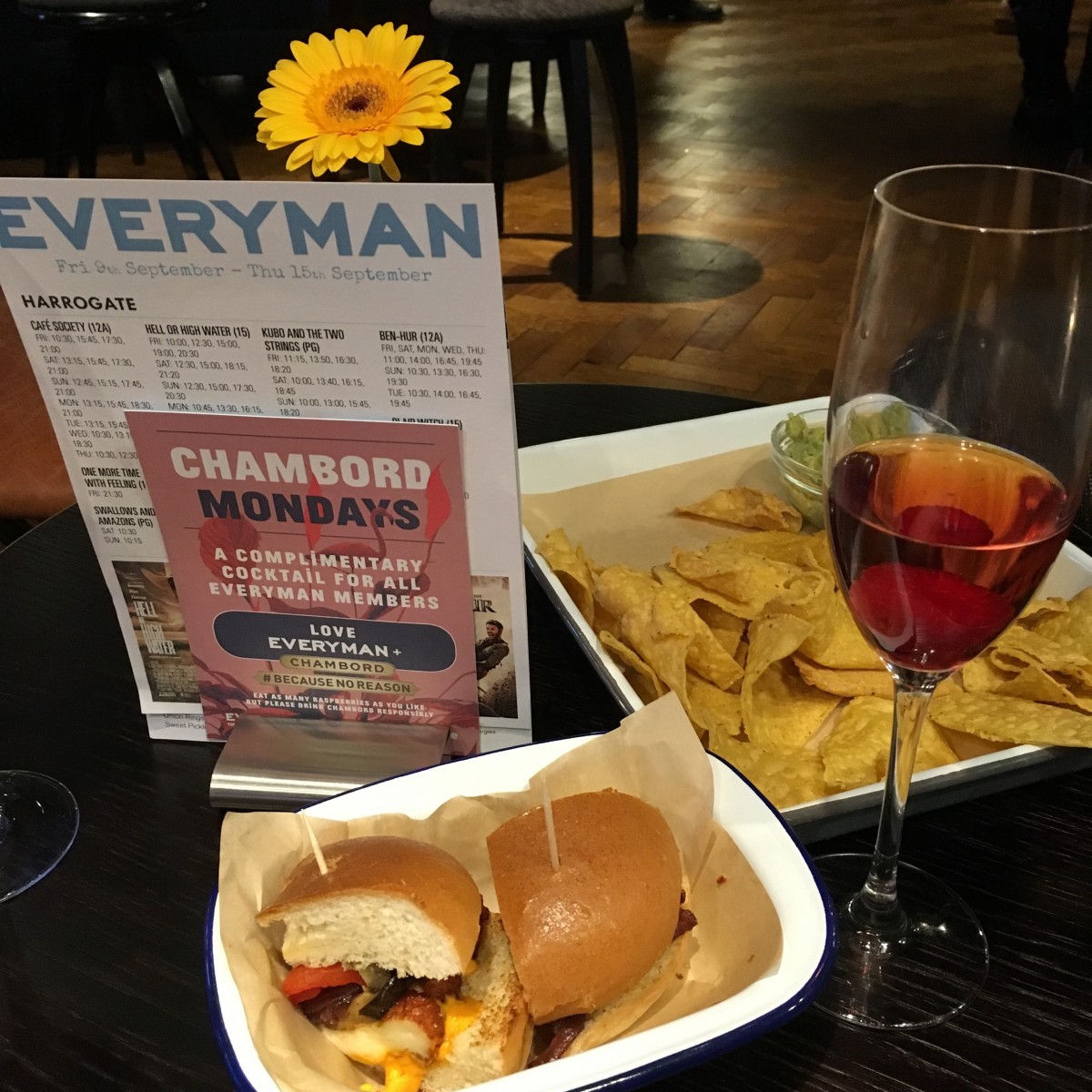 Then we took a tour of the cinema screens themselves. There are four upstairs which have the trade mark super comfy sofas, foot rests and side tables. Perfect for the on-site made pop-corn to sit on and the little box of really tasty jelly sweets!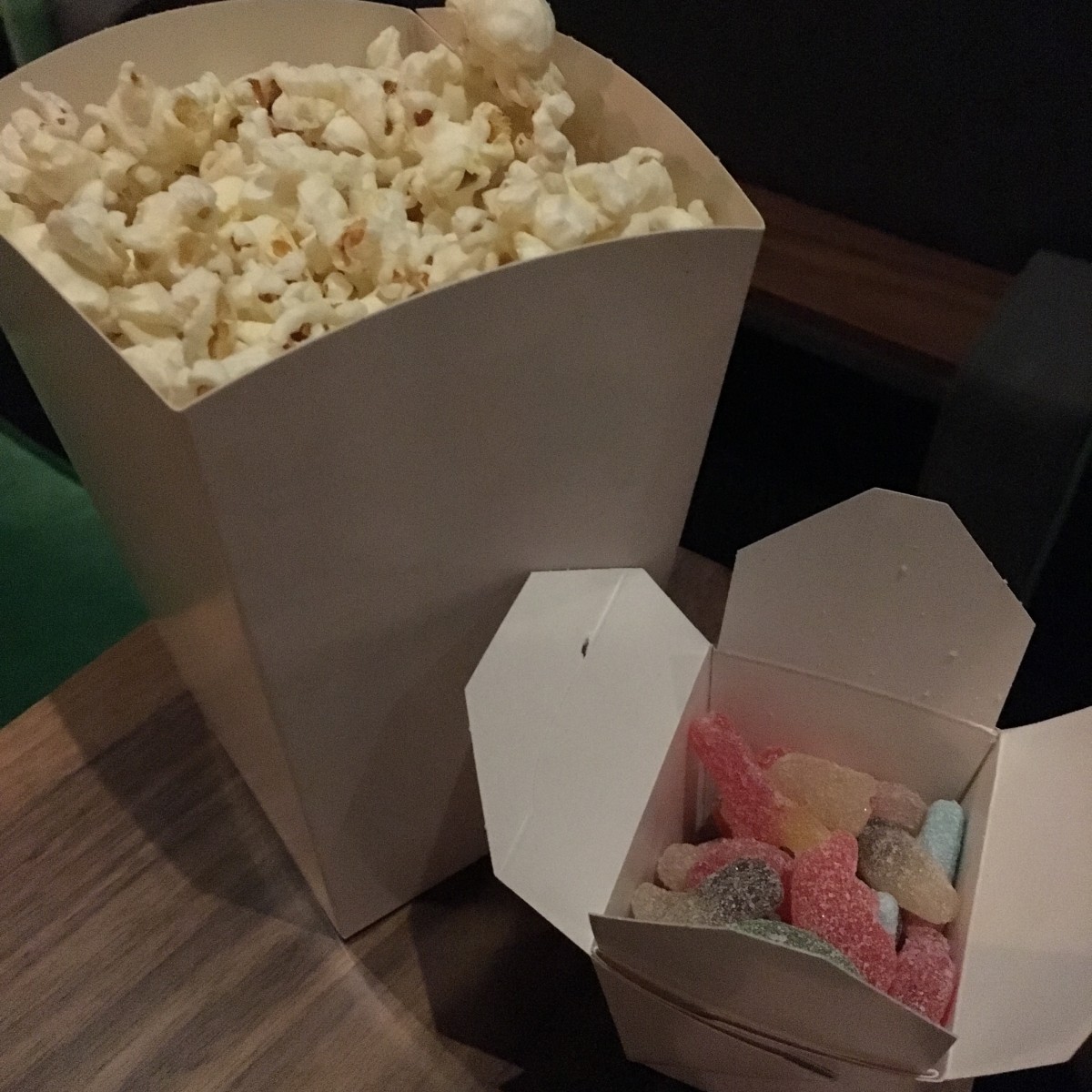 Back downstairs there is screen five – which I believe is available for private hire screening.  There is also a fabulous art deco inspired private hire bar and function area which has a great view over the actual art deco of the almost 80 year old Odeon cinema.
It was then time for the films to start, they were showing five different films, we plumbed for 'Captain Fantastic' in the luxury of screen two. I settled down in to the softness of my sofa and leant across for my perfect gin and tonic! The way to watch movies in my opinion! It was lovely sitting next to Mr P together on the sofa enjoying a good film on a fantastic screen with amazing sound quality! The movie was great too!
The Everyman Cinema is going to be the perfect date night setting – a little bit of luxury and escapism all in one! Can't wait to head back!