Welcome to the second of my interviews in the Amazing Mamas' series. Here I aim to champion Harrogate parents who also own/manage local independent businesses.
Independent businesses are at the heart of what makes Harrogate great and as a community they support local parents and their little ones in all sorts of guises. Which is very topical at the moment, given the Harrogate Advertiser's  'Love our Locals' campaign.
By sharing these stories with you I hope you feel more engaged in Harrogate and you enjoy discovering new people and places to help you whilst you do the most important job you'll ever do; raise a family.
Amazing Mamas Interview – Hannah Flanagan; Hero Mama by day and Beauty Expert by night.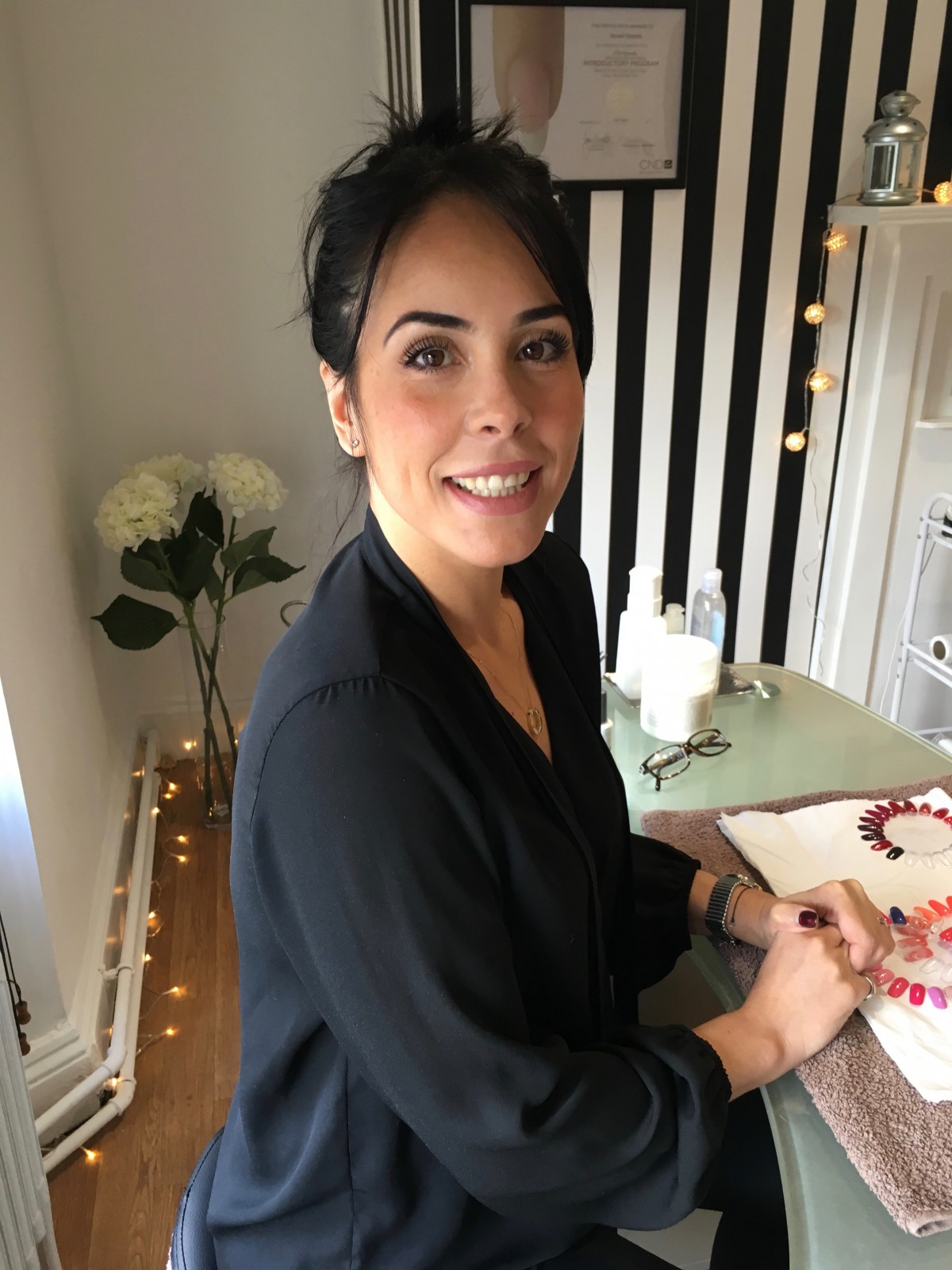 There's no getting around it Hannah Flanagan is one hot Mama, she works hard, parents hard and always looks amazing while she's doing it! She's a Harrogate girl through and through and is such a lovely, chatty, easy going person to spend time with.
She set up her own business as a beauty therapist and HD Brows stylist around four years ago after she decided she wanted to contribute more towards the family income.
All credit to her, she's one of those women who just gets on with life. She knew she'd always had a passion for the beauty industry, decided to embrace it, got herself a loan, sorted herself some training and set herself up in business.
Here she shares with me what life is really like starting up your own business and why she thinks taking time out for yourself as a Mama is really important.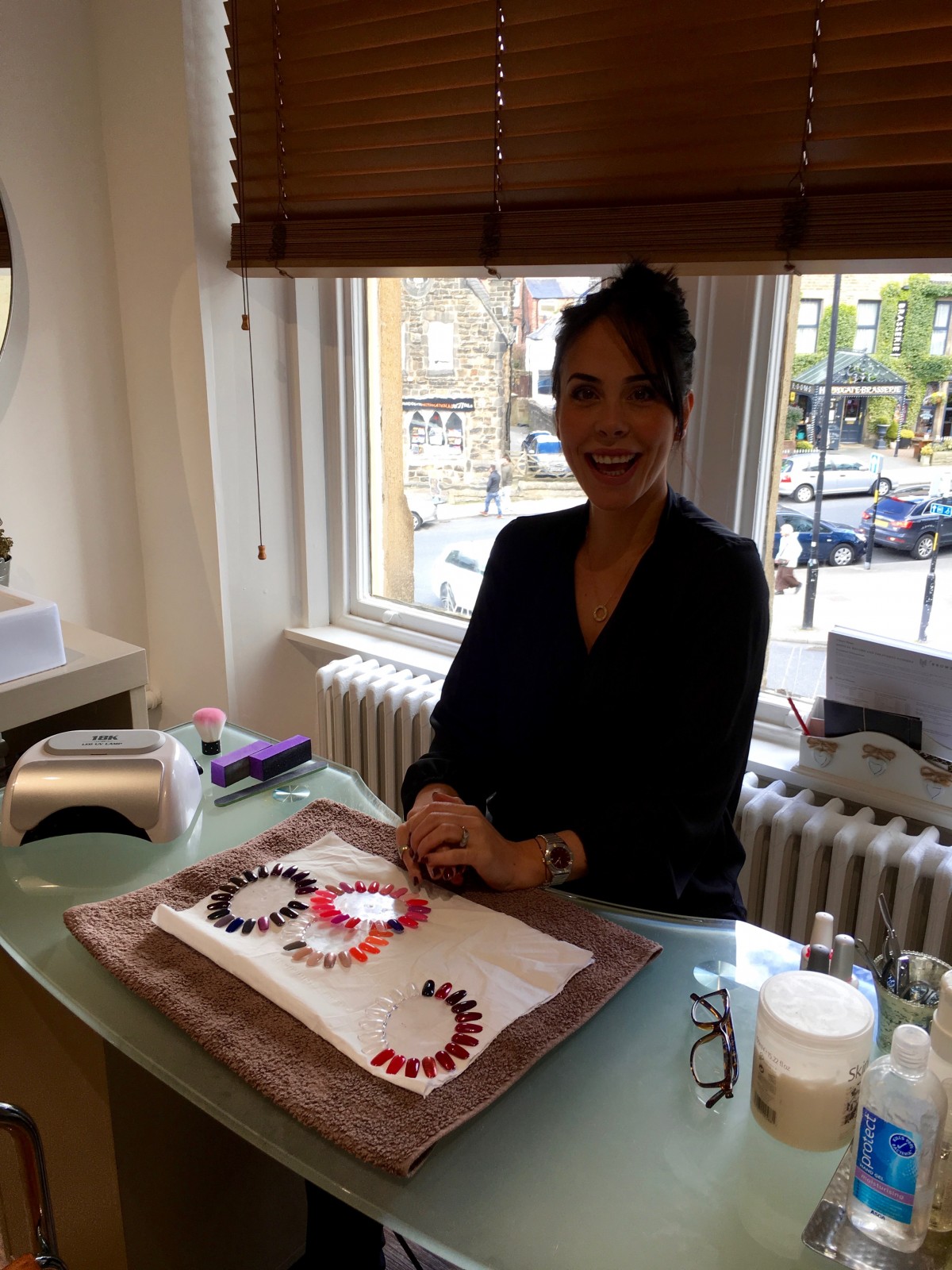 What do you love about living in Harrogate?
It's such a lovely town, it's clean, it's safe it's great for children growing up and into their teenage years. It's its own little bubble, the schools are fabulous and it has a great sense of community for a relatively large town. My kids are five and seven and I couldn't think of anywhere nicer than Harrogate to raise them!
Why did you decide to start your own business?
I really wanted to bring an extra income into the family and it's a field of work I've felt so passionate about for a long time. I really enjoyed undergoing all the training I've done. I trained with the USA brand CND in order to get my nail technician qualification and within the last year was trained directly by HD Brows in order to carry out their pioneering treatments that make them the brand of choice for everyone looking for amazing brows. Within the last few weeks I took out a further loan to get trained as an LA Tan specialist so I can offer my clients spray tans now too.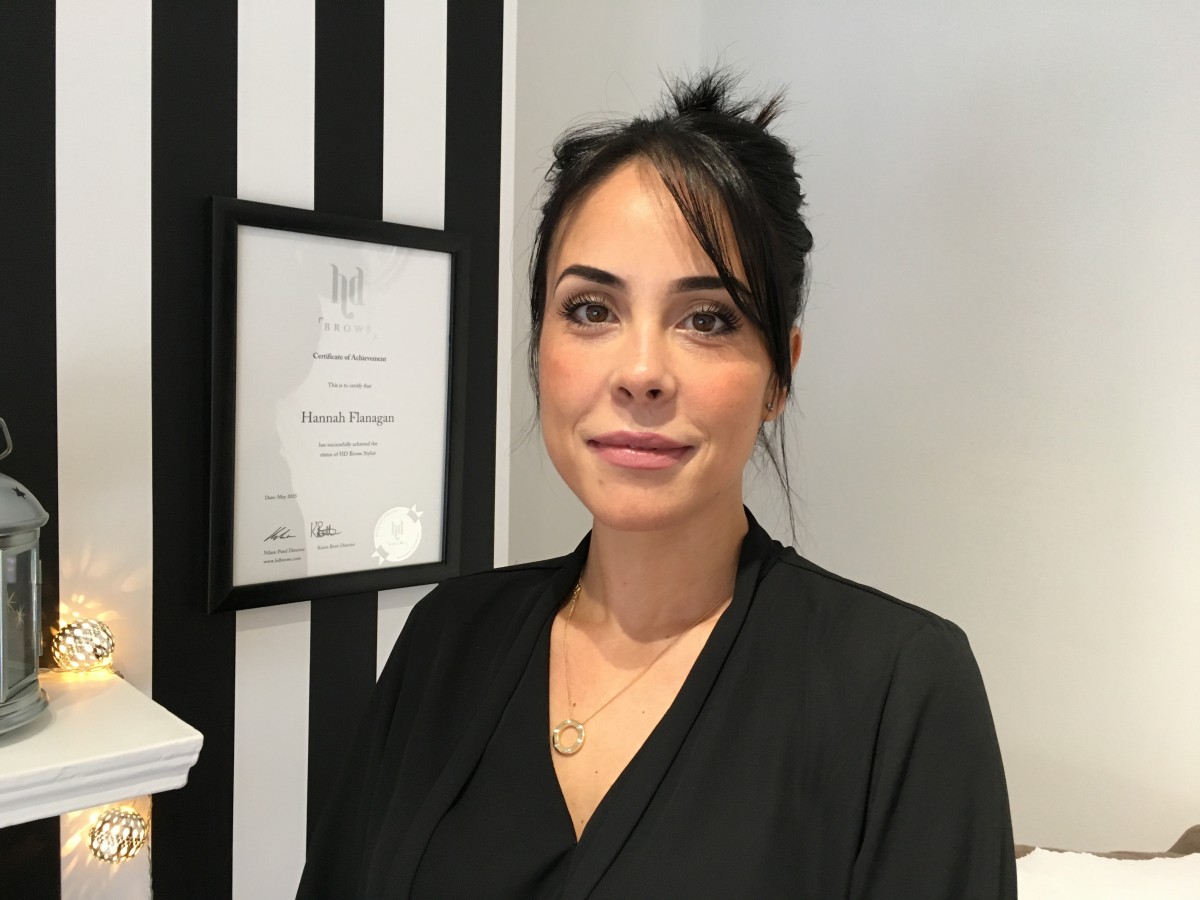 How's the business going?
It's really great, it's getting much stronger and busier all the time. I'm lucky enough to get loads of personal recommendations and referrals from past clients. At the moment I work four days one week and three the next. I much prefer to work longer days that way I can make sure I can fit all my Mums in who often struggle to get to appointments during the day. So it's not unusual for me to work from 9am to 8pm and I work Saturdays too.
What do you love most about your job and why?
I get so much job satisfaction out of seeing someone having a treatment done for the first time. There's always an instant transformation, when anyone comes into my salon space which is always great to see – but it's especially rewarding when it's someone seeing it on themselves for the first time.
I love that what I do makes people feel good about themselves, they might come in with untidy hands or unkept toes and leave with a shiny new look that's cheered their mood and made them feel better about themselves.
What treatments would you say are the most beneficial for Mamas?
The HD Brows treatment I do is one of the most beneficial for mums, it's something that's often new to most of them. There's an instant difference with instant results, you can see the benefit immediately and clients always leave looking even better than when they came in. Having HD Brows can really transform your whole face, I work with all my clients individually to create the best shape to suit their face, everyone is different and I love the challenge of finding what that look is to make the most of each of their individual features.
I believe it's really important for Mums to make time for themselves, I know first hand you spend so much of your time running around after everyone else that you can sometimes forget yourself! But making sure you set aside a bit of time just for you, in whatever way, makes you feel better and than can only make you a better mum in the long run.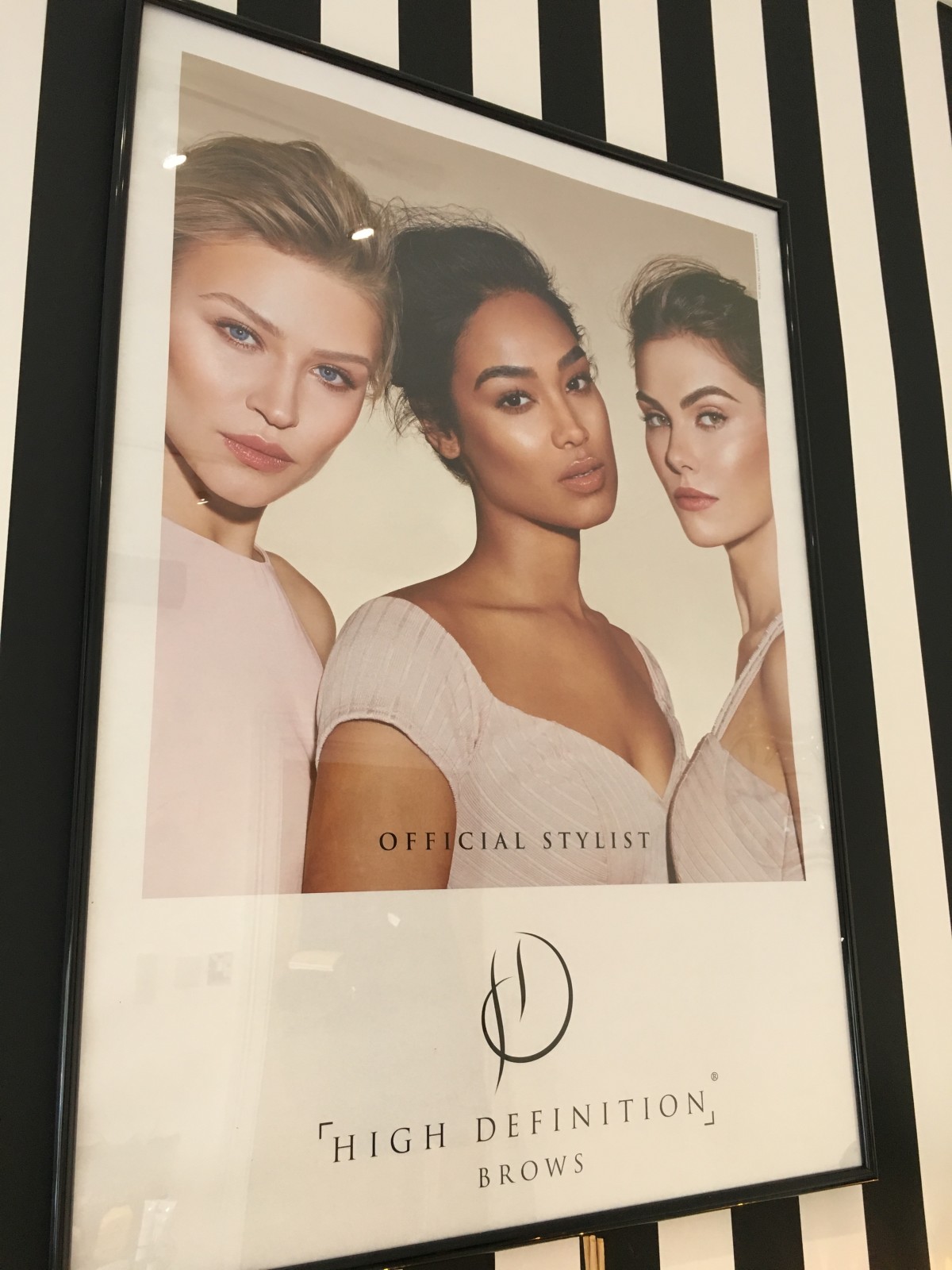 What's your favourite treatment to have done on yourself?
Pedicures are one of my favourites, I love being able to sit down and relax and let someone else pamper me. It's one of those really fiddly things to do for yourself, so it's such a luxury to have someone do it for me. The results are always rewarding to look at too!
What are your top three beauty essentials for yourself?
Fake tan; I think having a bit of colour all year round really helps you to feel good about yourself, it covers up any blemishes and means you feel more comfortable in yourself if you've got any parts of flesh on show! I'm so keen on fake tans that I've just completed my training to undertake Spray Tans in the salon. I also wouldn't go anywhere without my hair straighteners, and mascara is my can't-live-without beauty product!
What does an average day look like for you?
It's usually long and hard work, but satisfying. I get up around 6.45, shower, dress, feed the cat and dog, drink a hot water and lemon, make coffee and porridge for breakfast. The kids watch TV while I make the beds and get the uniforms sorted. I get them off to school and then head into the salon for just after 9am. I work here doing manicures, pedicures and the HD Brows with a variety of long standing clients all through the day and stay open late to make sure I can accommodate everyone, I really hate not being able to fit people in so I'd rather stay later to make sure everyone gets looked after. Then I head home, Mike (my husband) has usually put the kids to bed, we eat dinner and then I catch up on calls and texts for client bookings.
I'm lucky that I get to manage my own diary as then if the kids do have something at school that they need me to go to I'm able to fit that in too. I love the flexibility working for myself gives me.
What other local independent businesses do you champion?
I really love it when I get to do treatments for bridal parties so I've got to know a few wedding businesses recently too. I really love the flowers at Lucy MacNicoll. Ginny at Chic Chevaux on Cold Bath Road is also great for hair. Alex at Harrogate Hair and Beauty Clinic on Westmoreland Street and Noir on Otley Road are also great salons – I believe that there's space for all sorts of beauty therapists in Harrogate so love to champion others doing a great job too!
What advice would you give anyone wanting to start up their own business for the first time?
Choose what you want to do carefully, make sure you really enjoy it and go for it! Put everything of yourself into it and the more you invest your time and passion into it the more successful you'll be at it, as your enjoyment of your business will help you grow.
Where do you see yourself in five years time?
I'd love to have my own salon, the right sort of place specialising in niche treatments. I love being an expert in my field of nails and brows. I think it's great to be able to offer a expert services to clients, and when they know and trust you they enjoy coming back, as over time you get to build great relationships with those people too.
What's your favourite thing to do locally with the kids?
We've recently discovered the Ripley Cycle path and are all enjoying that. My daughter is mad about horses and loves riding at Folifoot and my little boy has just got into climbing at the climbing wall at Hornbeam Park, so it's all quite varied – but Harrogate has so much to offer kids, it's great!
What are your most frequently used emojis?
Hannah kindly did my nails and toes for me with compliments while we chatted. See how fabby they look? I love them and three weeks on, they are still looking almost as perfect!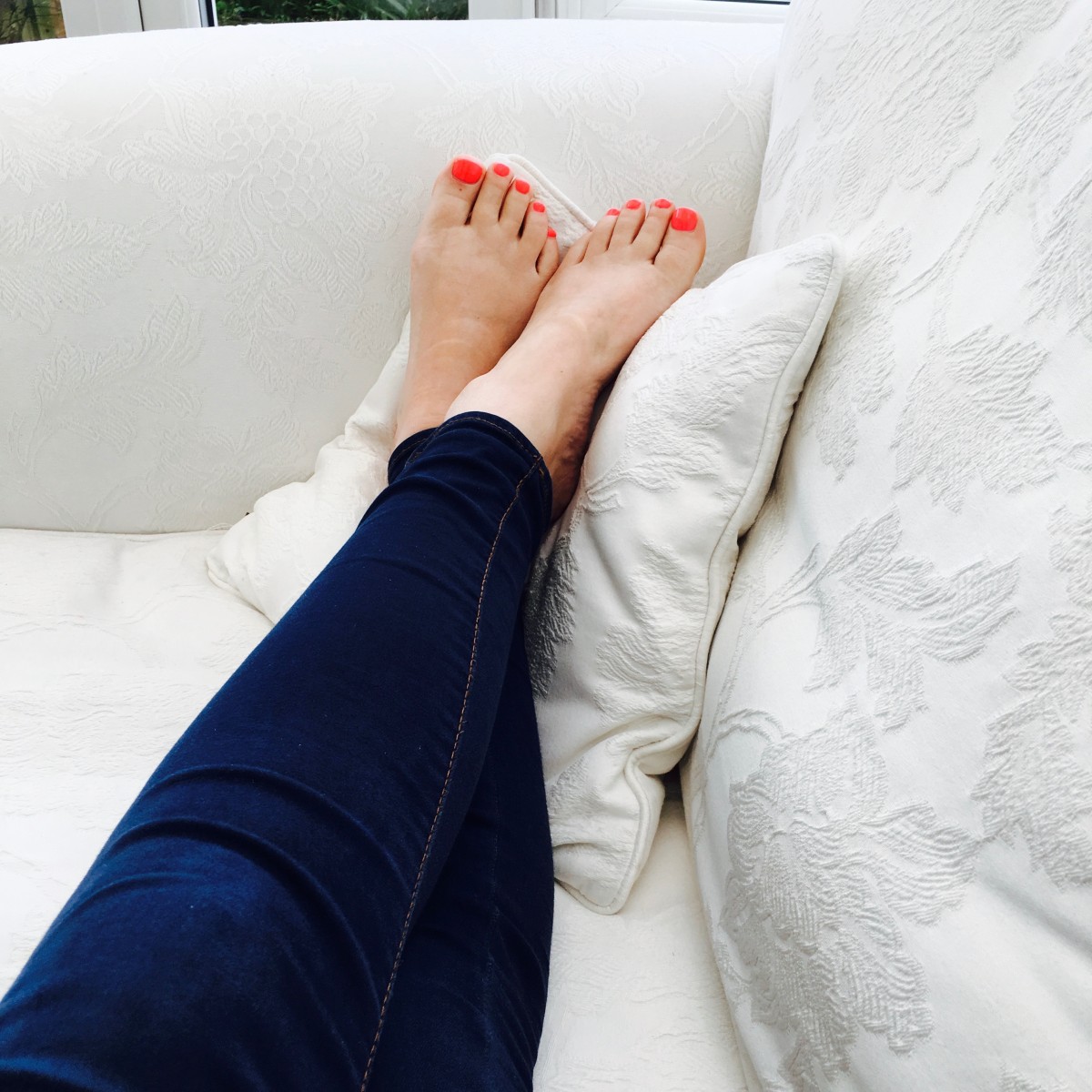 You can contact Hannah at [email protected], or call 07581 317022 or at Jessica Parker on Cheltenham Crescent Harrogate; 01423 701010
A mini manicure with Gelish nail paint £22
A full manicure with Gelish nail paint £30
A mini pedicure with Gelish nail paint £25
A full pedicure with Gelish nail paint £38
LA full body Spray Tan £20
HD Brows – from £30
What are your favourite treatments? I think Hannah's right – a pedicure for me every-time, though now the weather is supposedly looking up I'm thinking Spray Tan!!
If you liked this post you might like my first Amazing Mama's piece all about Rachael Reid, co-owner at Prologue, Harrogate.
You can follow me on Facebook, Twitter, Instagram, Snapchat (harrogatemama) and Pinterest.