If you, like me, are guilty of not looking after 'the skin below the chin' then Yorkshire's newest skincare brand Sereia is for you!
Sereia is a new, natural, marine-inspired body-care range, created by Yorkshire's Charlotte Flather.
Sereia is vegan, rich in minerals and antioxidents with marine nutrients
The new brand is vegan, suitable for sensitive skin and not tested on animals. Plus they're packed with powerful marine nutrients including seaweed extract and sea buckthorn oil.
Created in lockdown by Addingham based Charlotte, who has many years' experience in the beauty industry working for brands including Clarins and Clinique, the range is inspired by Charlotte's and her late mother's love of the sea. In fact, Sereia takes its name from the Portuguese word for mermaid!
The Sereia products are rich in vitamins, minerals and antioxidents, and are designed to leave bodies toned, nourished, hydrated and with a healthy, natural glow.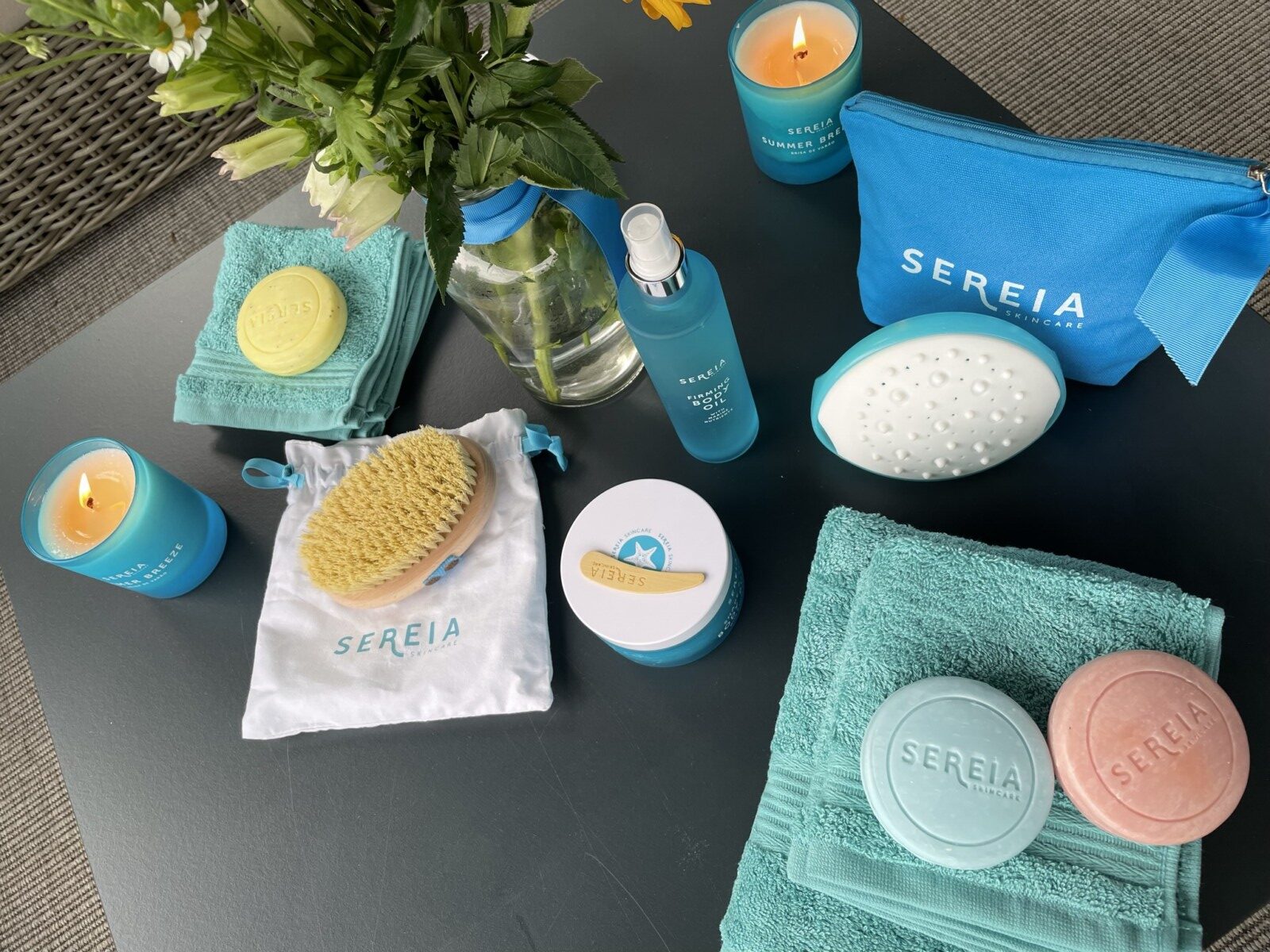 There are currently nine products and tools in the new bodycare range, available to buy
now at www.sereiaskincare.com.
I loved their Summer Breeze luxury scented candle – which takes you straight to the seaside on a relaxed summer's evening with subtle scents bringing calm.
Sereia's Shape and Tone Body Butter is also luxurious and super soft, it soothes into your skin and absorbs quickly leaving it feeling silky smooth.
Sereia is great for gifting
Sereia is also PERFECT for gifting as their marine glass bottles and gorgeous packaging makes them the ideal package to receive in the post. You can choose what you put in your box and they're shipped out straight to you or your friend.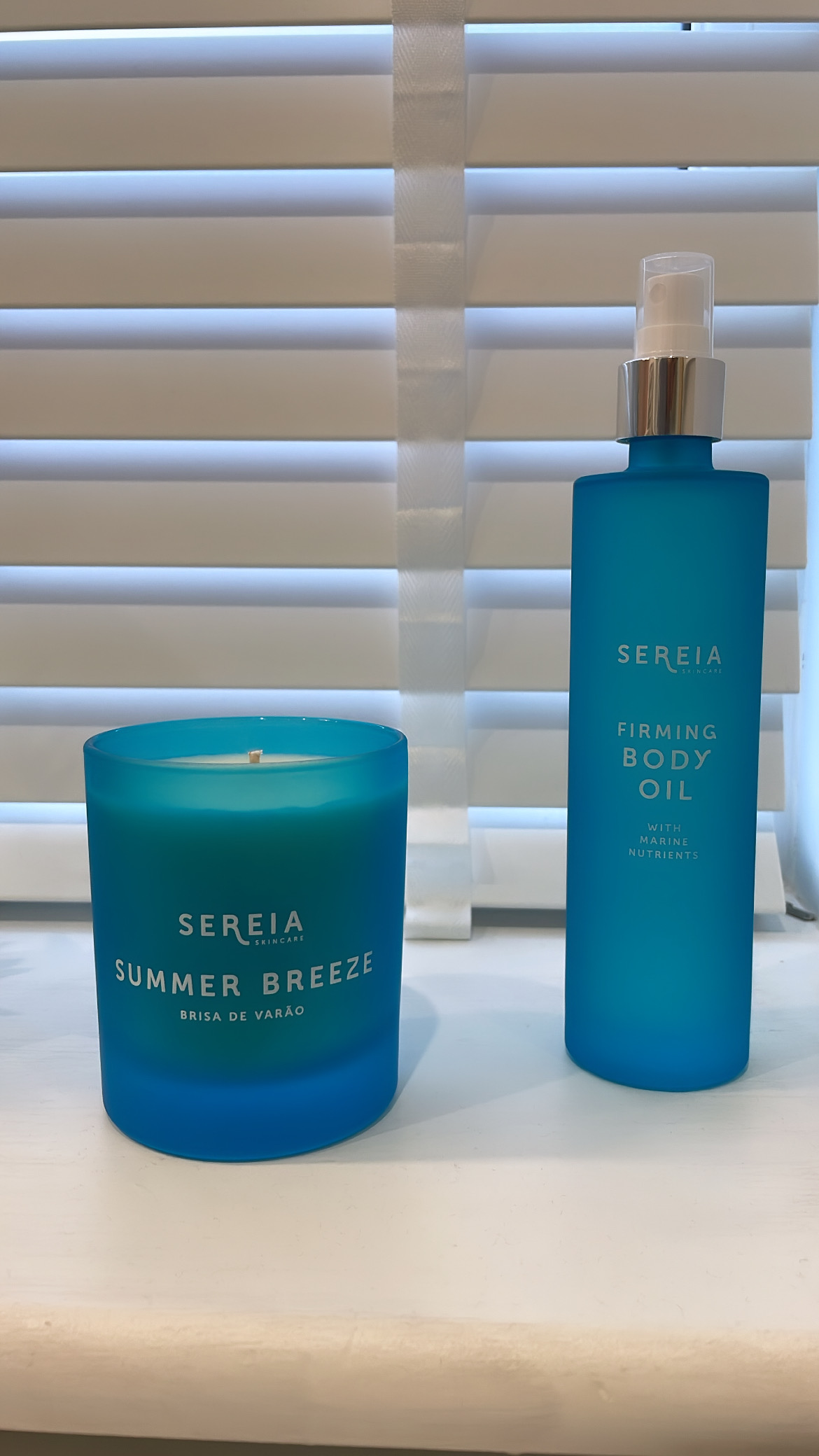 Plus they're local and independent meaning you're getting, or gifting, something that won't have been seen before!
The products come in these beautiful boxes and will adorn any bathroom shelf with a sense of style.
Favourite Product
My favourite product is the Body Oil, which leaves your skin feeling silky smooth and not at all greasy. It's great to spritz on post-shower, without the labour of applying full body moisturiser – and it looks pretty fab on the shelf too!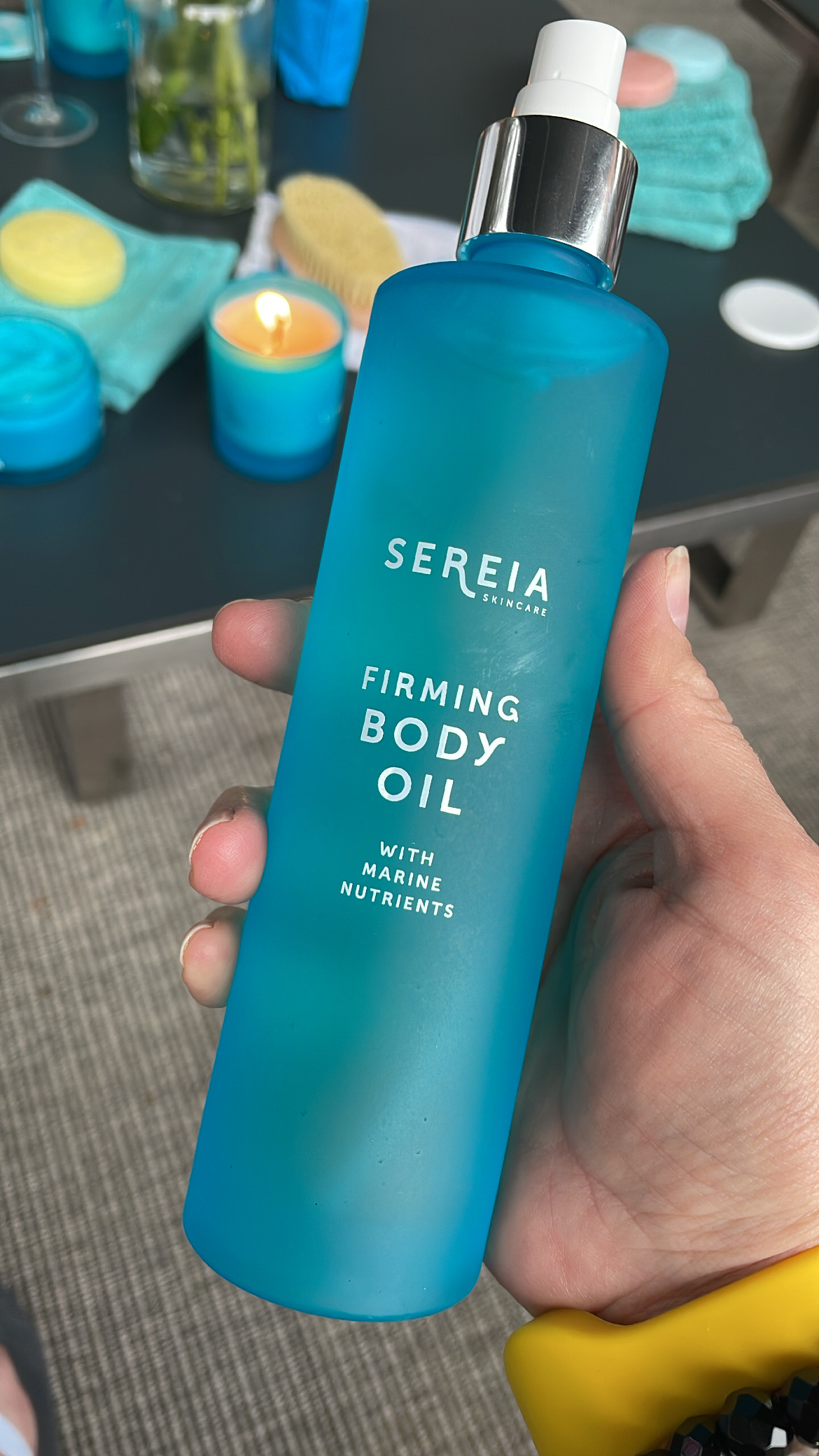 Charlotte; Sereia Founder
Charlotte wants Sereia to be known for celebrating real skin through nourishing products and simple self-care rituals that help people feel good inside and out.
At age 57, Charlotte wants women to realise it's never too late to follow your dreams, and that good things come out of passion for what you believe in!
"Every life experience settles somewhere in our body so we need to take care of it. The accumulation of mental, emotional and physical stress in the body can be treated by routine self-care rituals and this is the ethos behind Sereia."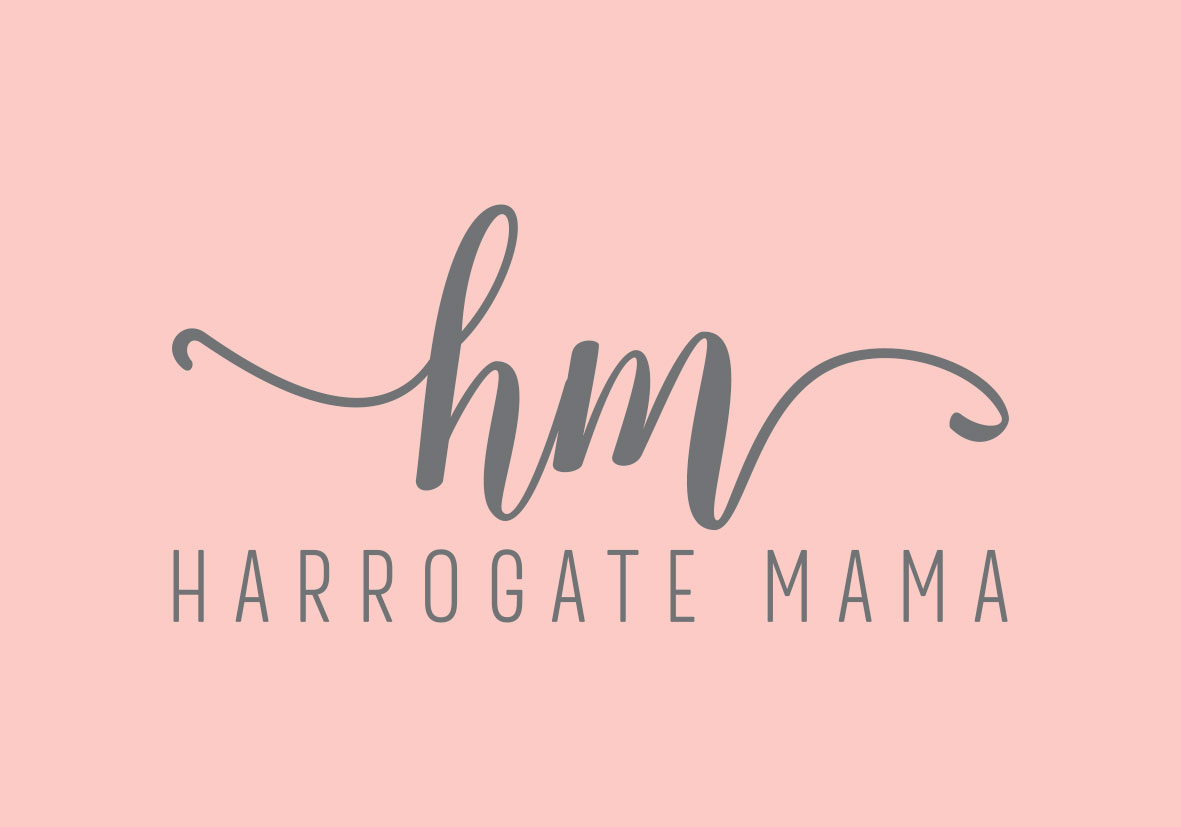 Sereia invited me to their press launch. The review is my own.