We had the nicest time last Saturday at Alexander's Bar in Skipton at their 'Off Piste' pop-up Après Ski dining experience.
Off Piste Apres Ski Dining Experience
The Smalls all absolutely adored it and it will be one of those things they remember for a long time to come as it was eating out, but just a little bit different.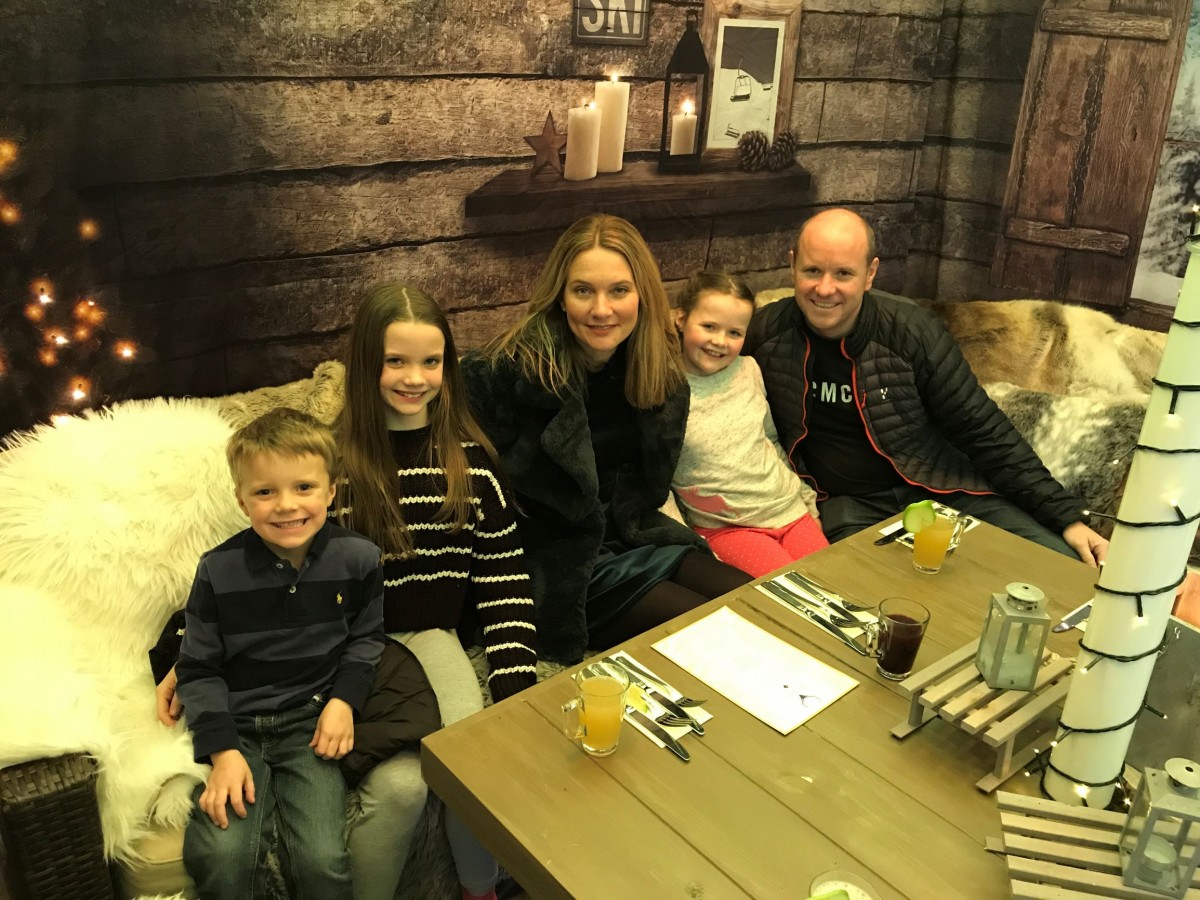 Scandi Inspired Interiors
For a start we were outside, on a chilly November day, but undercover in a 'ski-lodge' style setting, with Scandi inspired interiors and its own version of cosy hygge charm.  There were heaters a plenty, candles galore and soft cushions and sheep skin throws everywhere, keeping us cosy and warm.
The Smalls Loved It
The whole experience is so far removed from a regular restaurant, which made it all the more exciting for everyone. The Smalls even took their shoes off to make themselves totally at home! They loved the quirky music and the Christmas Carols and the Small Boy was absolutely living his best life whilst we were there!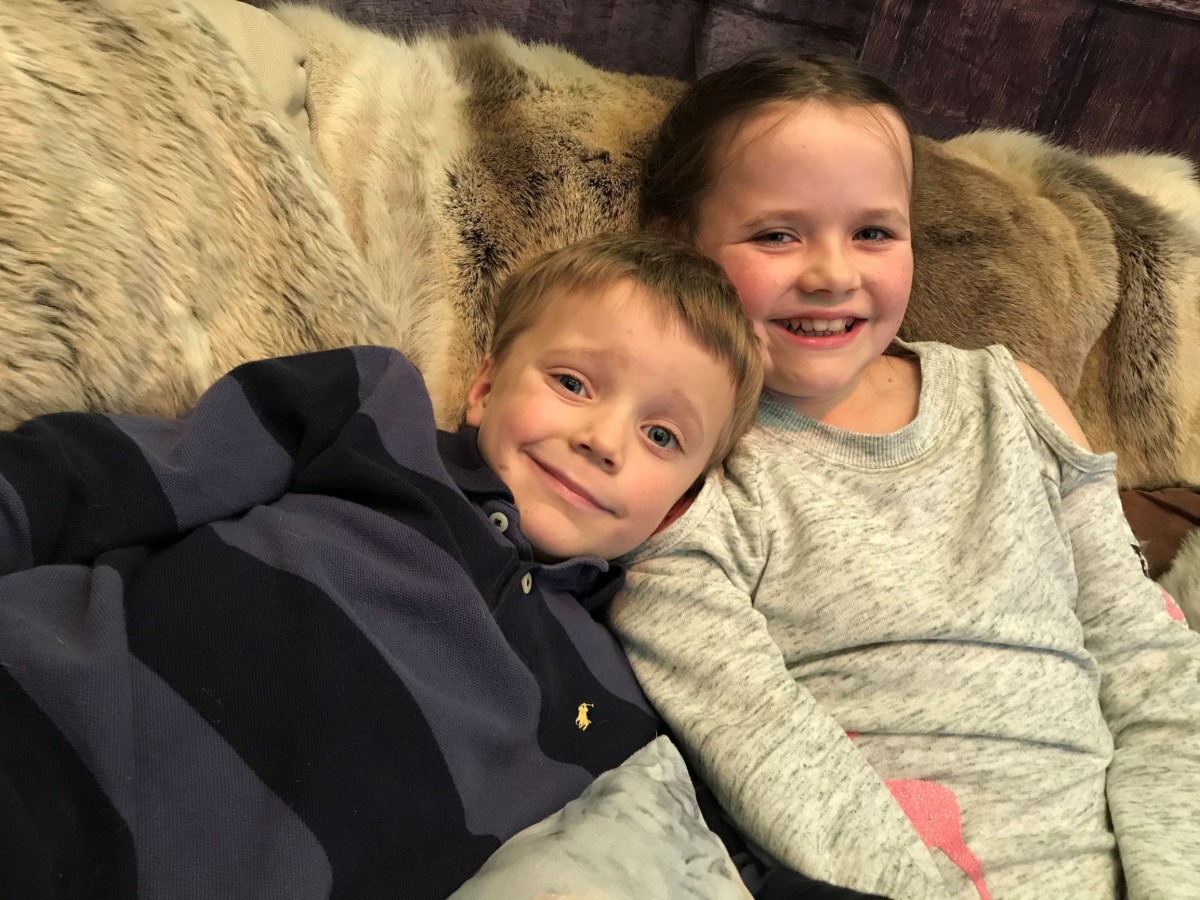 Fondue Extravaganza
The food was amazing too – it was all sharing boards and fondue delight, which is one of my favourite ways to eat. The Smalls love eating like that too, sharing everything around and not having to stick to one set dish; it gives them a chance to taste different things and try new foods that they wouldn't normally order. It's ideal!
Half way through the meal we all declared that fondue should be a thing from here on in and wondered why more places didn't bring back fondue-ing!
'Blue Run' Menu
We'd booked in for the 'blue run' menu  which  included
Choice of Mulled Wine or Cider
Cheese Fondue (with all the dipping things you can imagine!)
Beer Cooked Frankfurter Sausages with Pork Ribs and Sauerkraut
I had a vegetarian option of filo parcels filled with seasonal vegetables which was gorgeous too.
Little Reindeer's Menu
The Smalls were treated to the 'Little Reindeers' menu which was basically the same as our menu but with added chipolata sausages wrapped in bacon and a starter of tomato soup.
The sharing and the tasting, the dipping and the cheesy wonder was all part of the fun, we all enjoyed the food, the sausages were a huge hit and the cheese fondue was delighted over by all of us!
Relaxed and Gorgeous
It was really relaxing to take our time over the meal, no rush at all and the cosy setting just made us want to stay all afternoon and sip hot chocolates or warmed apple juice for hours on end.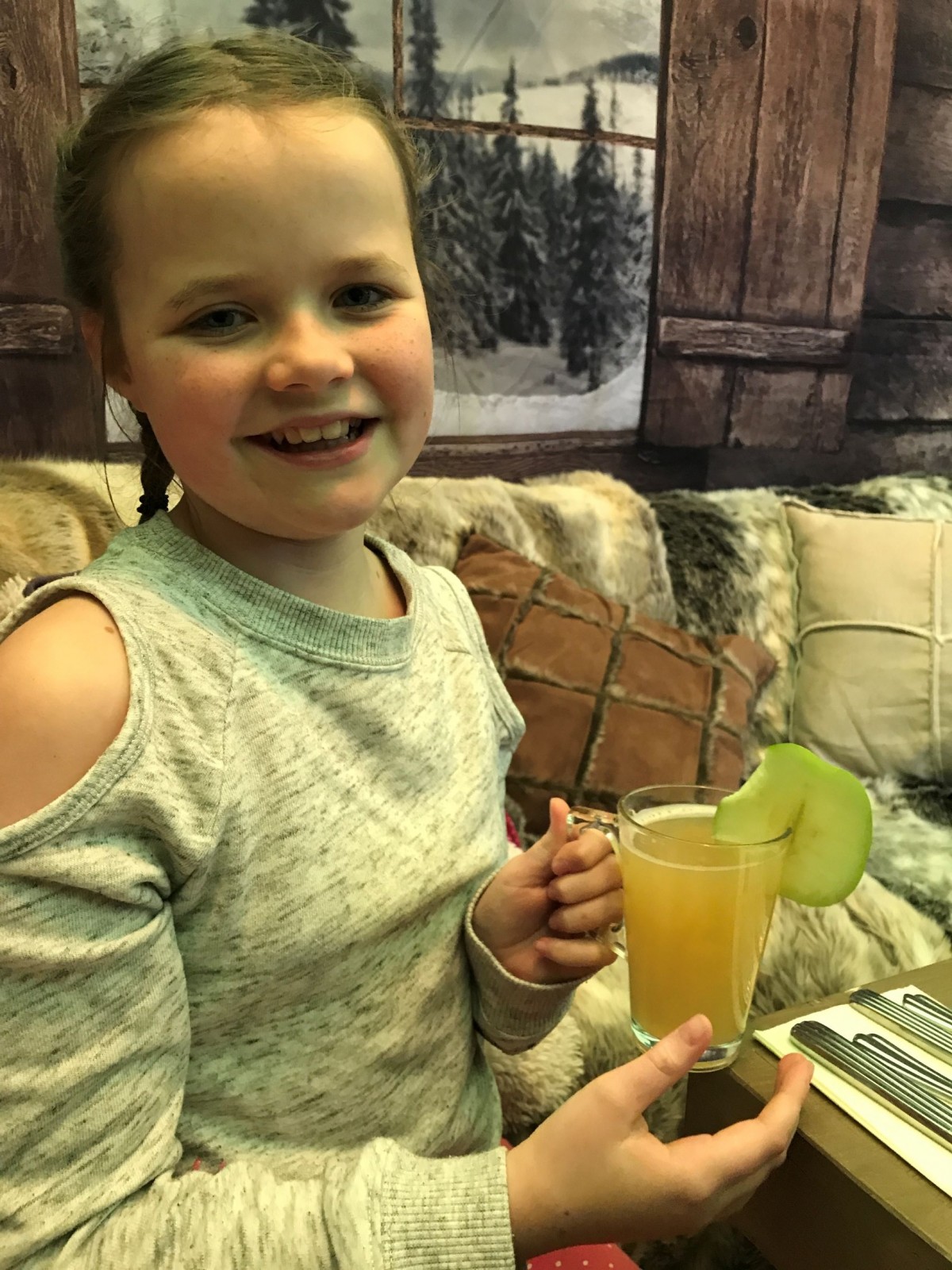 After we'd had our fill of cheese dipped carrots, potatoes, croutons, gherkins, pickled shallots and countless other tasties it was on to the Smalls most favourite part of the whole lunch – the Chocolate Fondue dessert.
Chocolate Fondue of Dreams
This dessert board was something to behold and the food was devoured so quickly for fear of someone else eating it before you!
The pudding feast included, fresh strawberries, homemade honeycomb, toasted marshmallow and seared pineapple chunks. All perfectly sized for dipping into warm melted chocolate. It was enormous fun to eat and to share.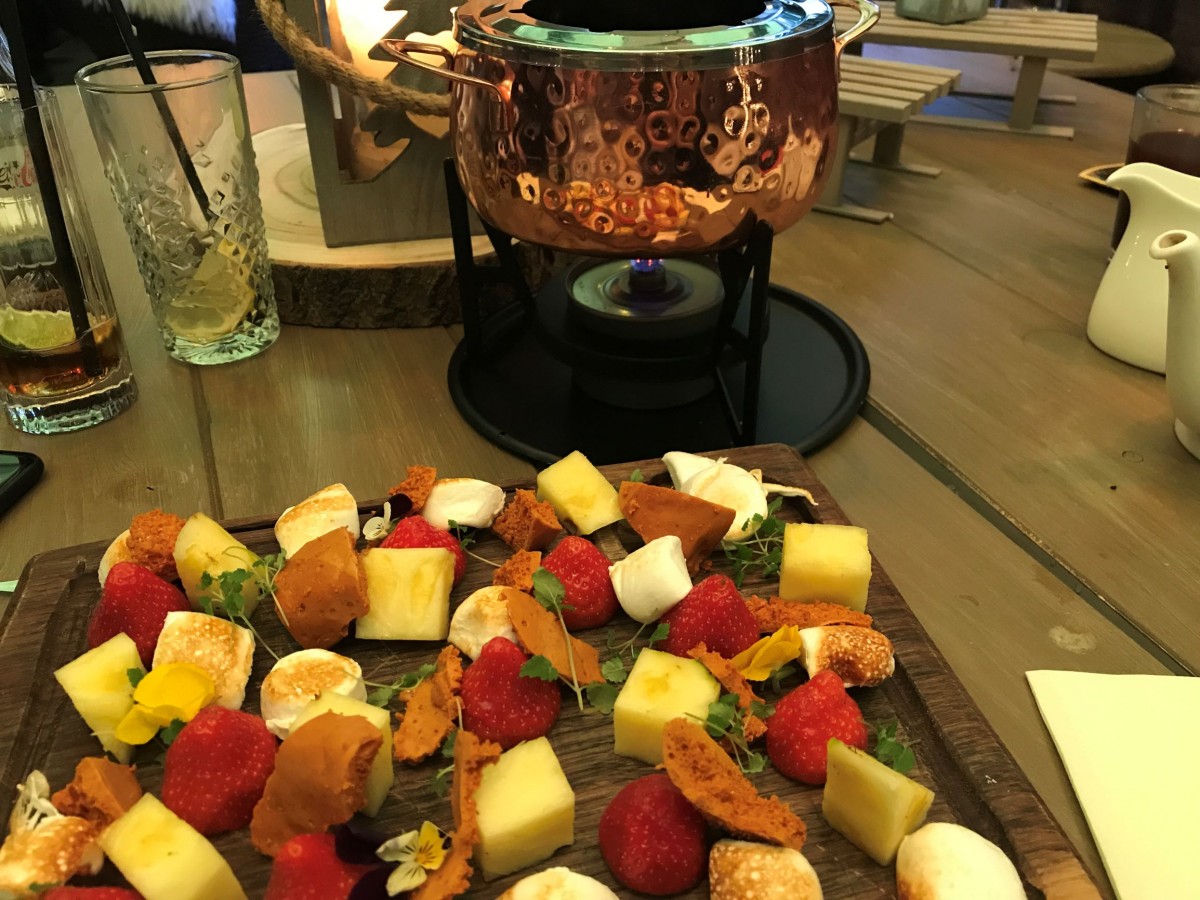 Shared Dining Experience
It was so lovely to take part in a shared dining experience, where you all eat the same food and enjoy it over a few hours, in the warmth and cosy of a beautiful setting.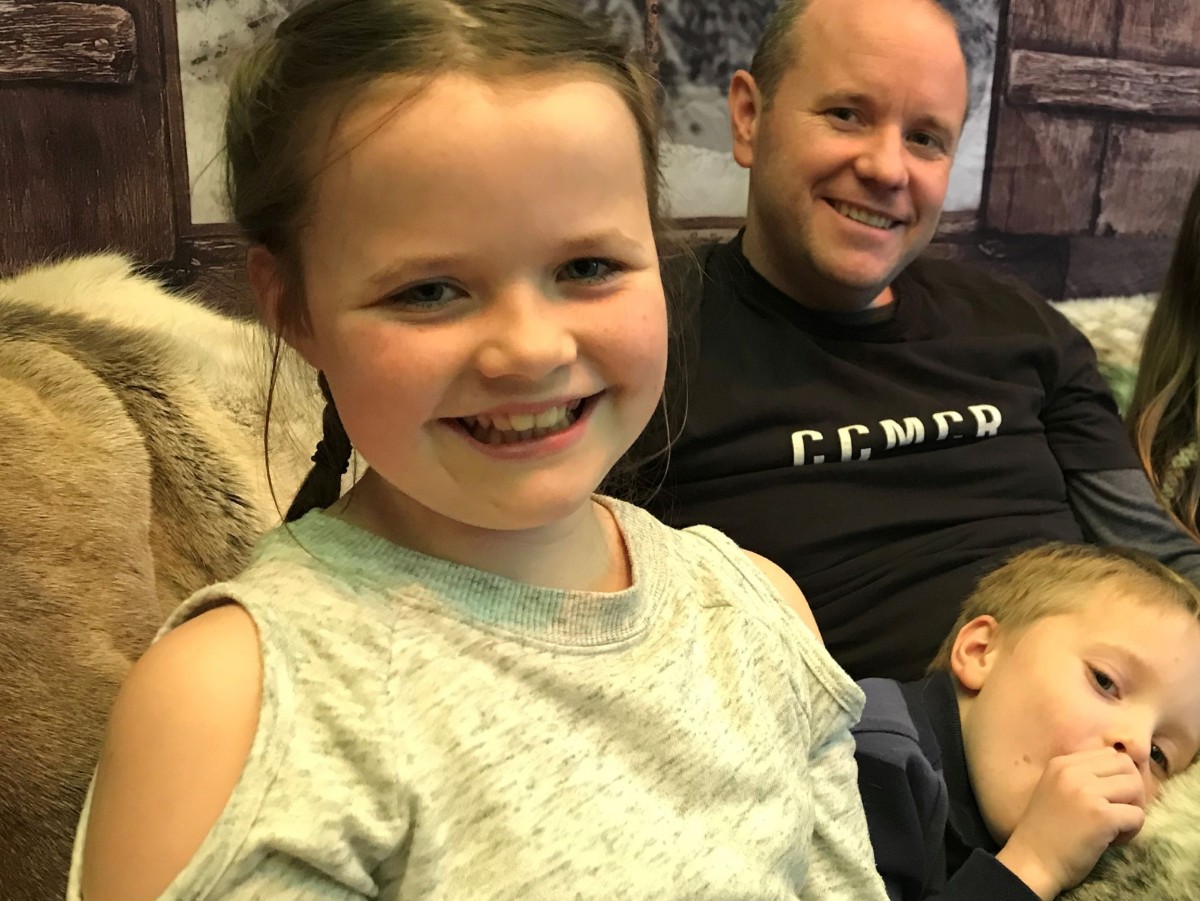 I know the Smalls will remember it for a long time to come. It's definitely something I could see being enjoyed with extended family over Christmas – great if there are lots of you to get together;  or as a group of friends on an evening with much mulled wine and chilled vibes. It was really very lovely.
Off Piste 'till January
The experience is available right through to January and Off Piste is suitable for tables of two to larger groups of 30. You need to book if you'd like to go and the Kids menu is £10pp and the Blue Run menu £30pp. There are also Sunday appearances from Santa throughout December.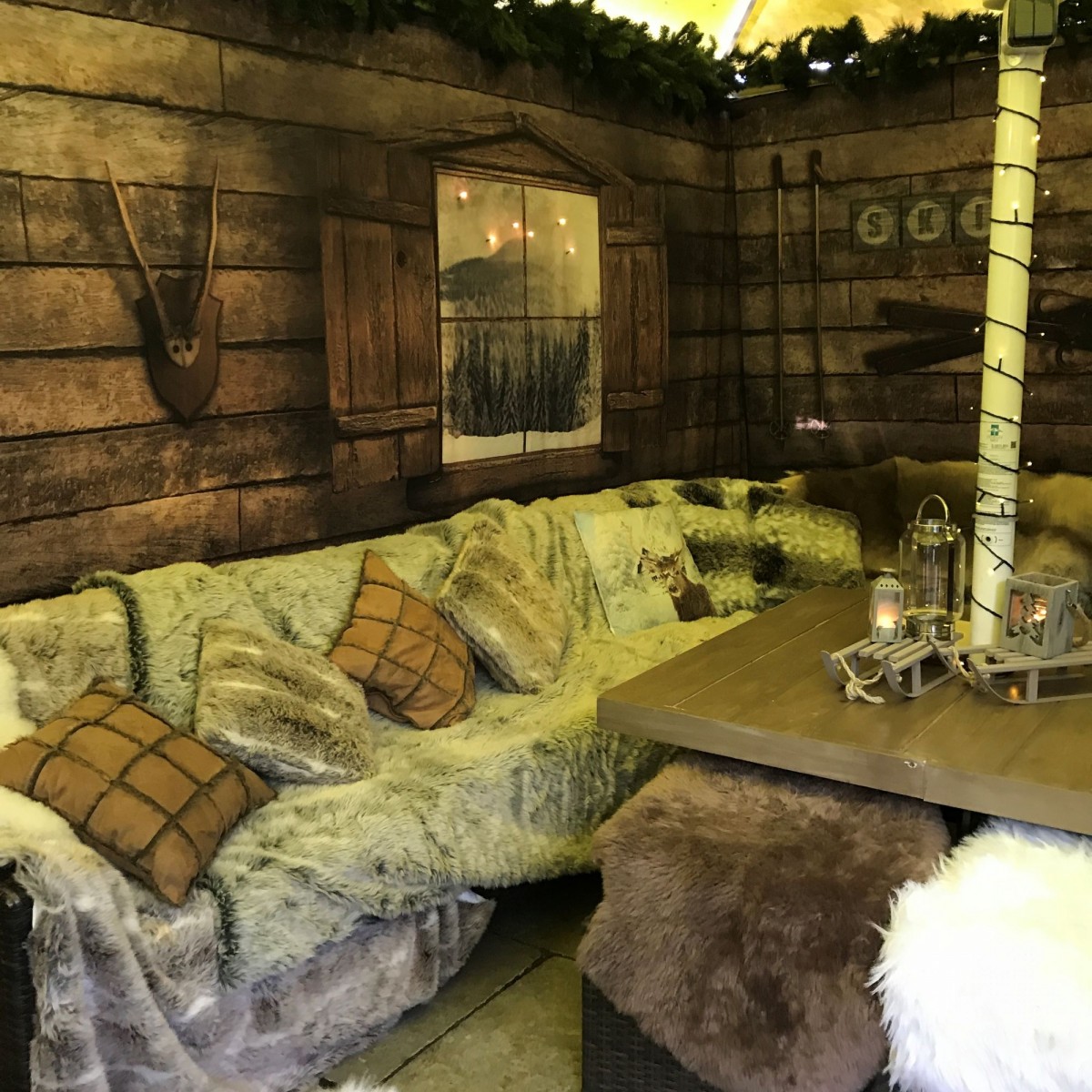 Santa Sundays
The bookable Santa Sundays which start December 2nd and run until December 23rd take place between 9am and 12 noon. For a fee of £10 each child receives a one hour fun experience, which includes a 20 minute story session and present from Santa himself inside Alexander's luxury Alpine ski chalet, located in the midst of its very own winter wonderland.
Breakfast or lunch can be added from the 'Little Explorers' or the 'Little Reindeers' menu and grown up's can join in too with the 'Breakfasty Brunch' and lunch menu's available to pre-book, or the Off Piste lunch.
Alexander's Bar invited us in to dine with their compliments, the views, as always, are my own.