There's nothing nicer than a night out with like-minded Mamas, spent setting the world to rights over a bite to eat and a few cheeky cocktails.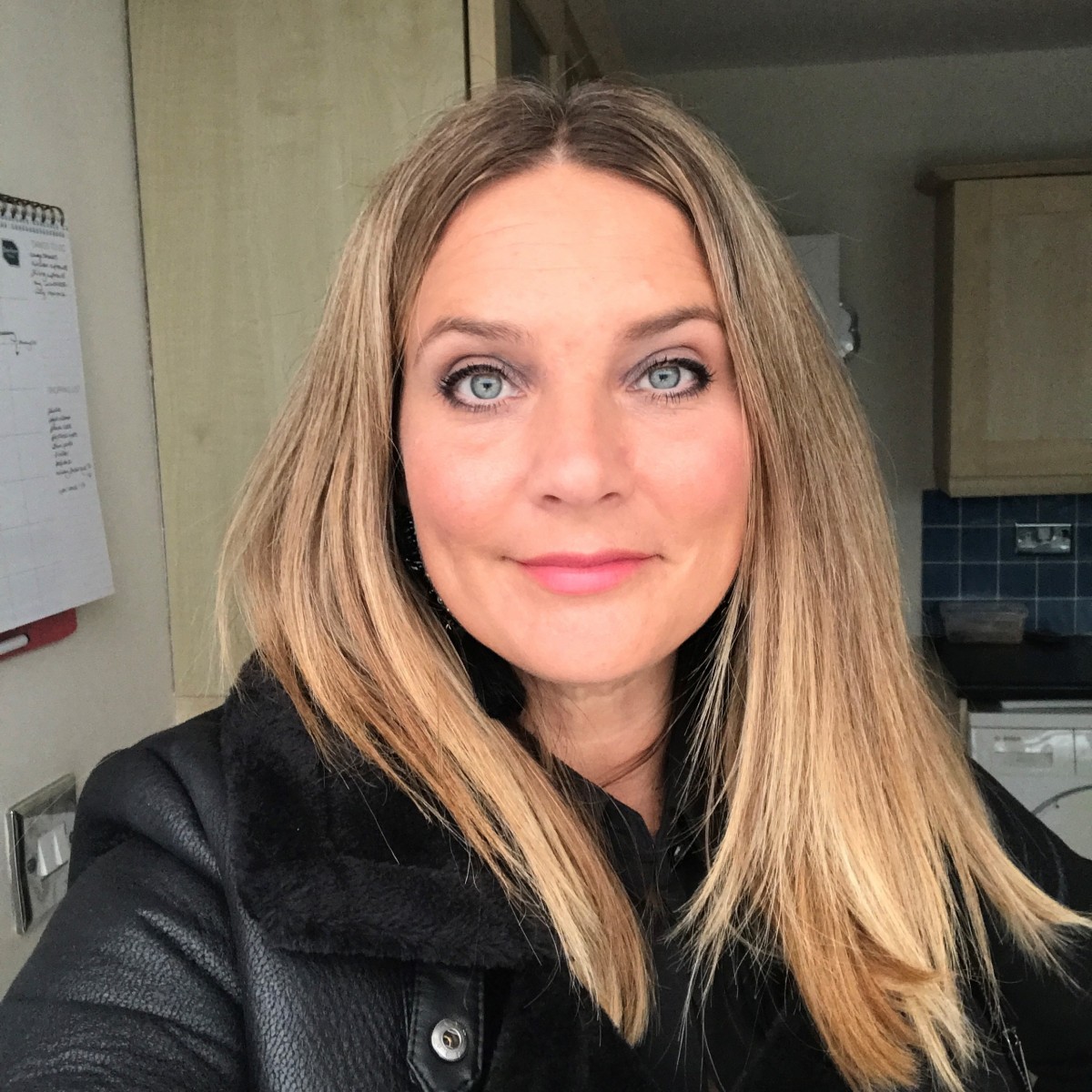 So, last night I headed out with one of my Mama friends to The Foundry Project in Harrogate to check out their newest food menu and enjoy a few of their legendary cocktails.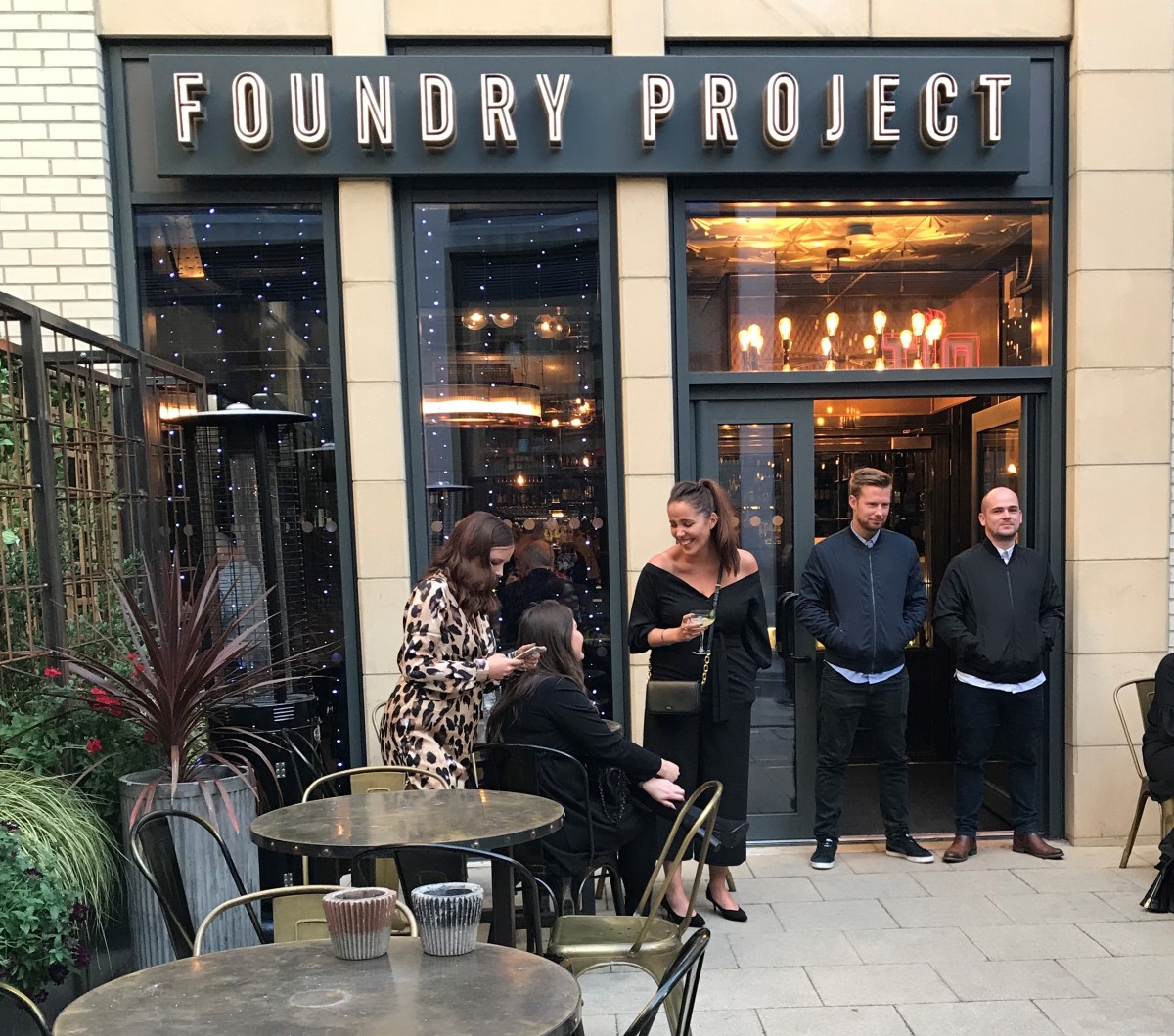 We were out early; always a win – missing bed-time chaos which also brings the double bonus of 'out early, home early' meaning essential Mama sleeping hours are maximised!
We started off with a couple of cocktails – because…night out! All the cocktails to choose from at The Foundry Project are top draw, so making a selection was a task in itself!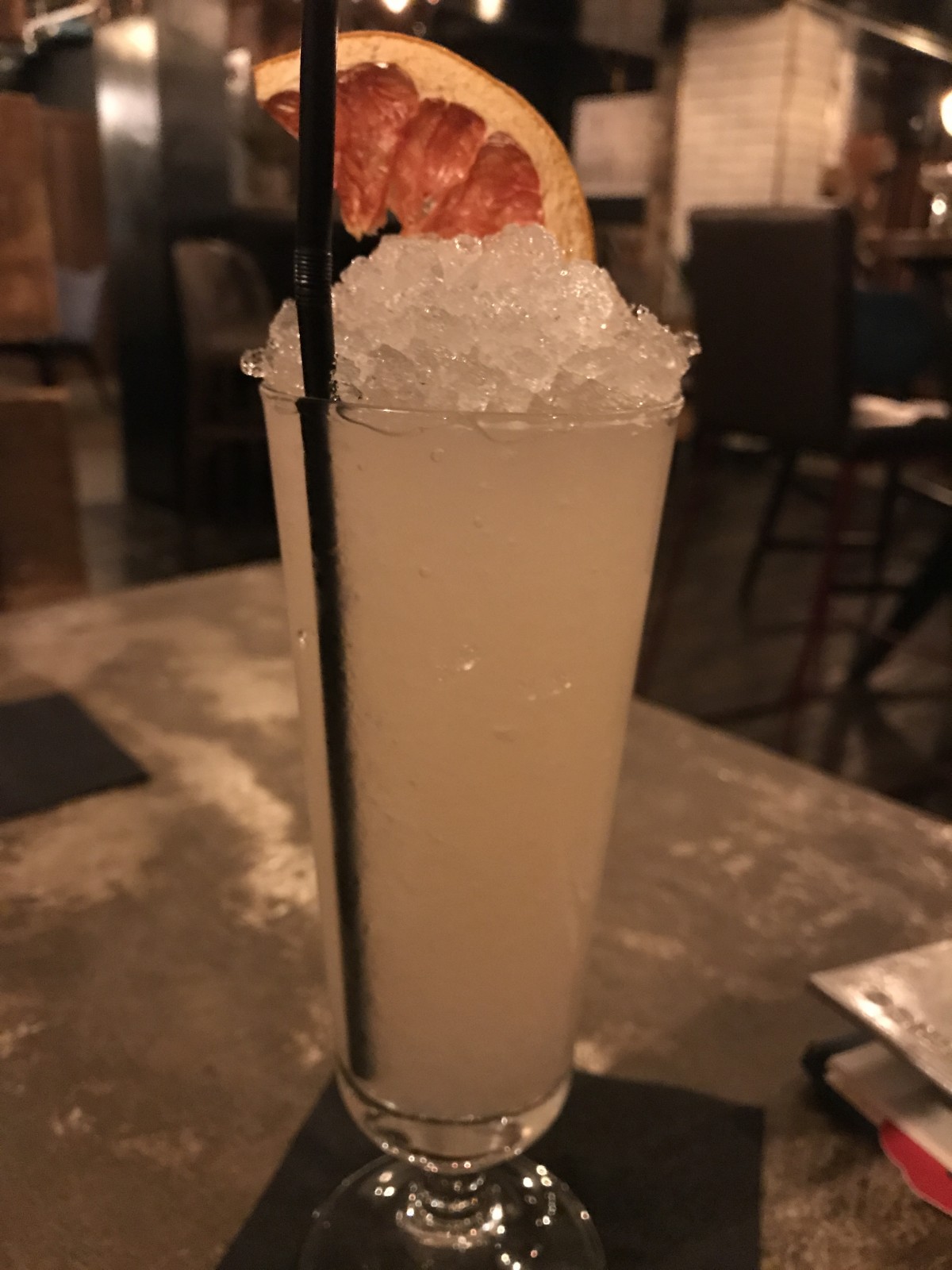 I opted for one of my favourite cocktails at The Foundry Project; the Bitter and Lifted. It's Gin with grapefruit liqueur, orange water, lemon juice, and sugar – just the right amount of tang and served on loads of crushed ice – the grown-up slushy of choice!
Then it was on to food ordering, fortunately the food menu is more straightforward than the cocktail choices; simple, burgers or pizzas with sides of salads or chips! Perfect for an easy night up when all you fancy is a tasty bite to eat and a proper catch up with zero fuss!
I had the (veggie) Bhaji Burger – a Crispy potato & onion bhaji burger, mango chutney and cucumber riata – which was a brilliant concoction! Just the right amount of bhaji to brioche bun ratio and the sauces made for perfect flavour combinations. Delicious and one I would recommend! Price wise it's all very reasonable too – burgers and pizzas average at about £9 each and the cocktails around £8.50 (though they do have happy hour at certain times with a range of cocktails for just £5).
My Mama friend, Claire, opted for the wild mushroom pizza – which I was torn between choosing too, it looked incredible; Sautéed wild mushrooms, mozzarella, Old Winchester, watercress and truffle oil – and also a veggie option! I'm definitely going to order this one to try next time!
We chose to enjoy ours with sides of Fries and Tequila & Lime Slaw – both made perfect accompaniments!
Being a Gin lover, my next cocktail to was the Pinkster Spritz, which is Gin, St Germain Elderflower Liqueur, with lime juice, rose water and  Prosecco. Which was so refreshing you could mistake it for a breakfast juice drink – bar the Gin obvs!
Cocktails and food demolished, all that was left was to enjoy desserts, the menu choice is limited to a perfect two – so natch we had one each of the Tropical Mess and the Chocolate Donut mess!
We were blown away when we saw them and probably should have shared one – as they were designed for doing! Basically they were both heaving with vanilla ice cream and whipped cream.
The Tropical one was also packed with roasted pineapple, coconut chocolate bar, meringue and lime. And the Chocolate one with additional chocolate hazelnut sauce, honeycomb, flake and chocolate covered donuts! I mean what's not to like?!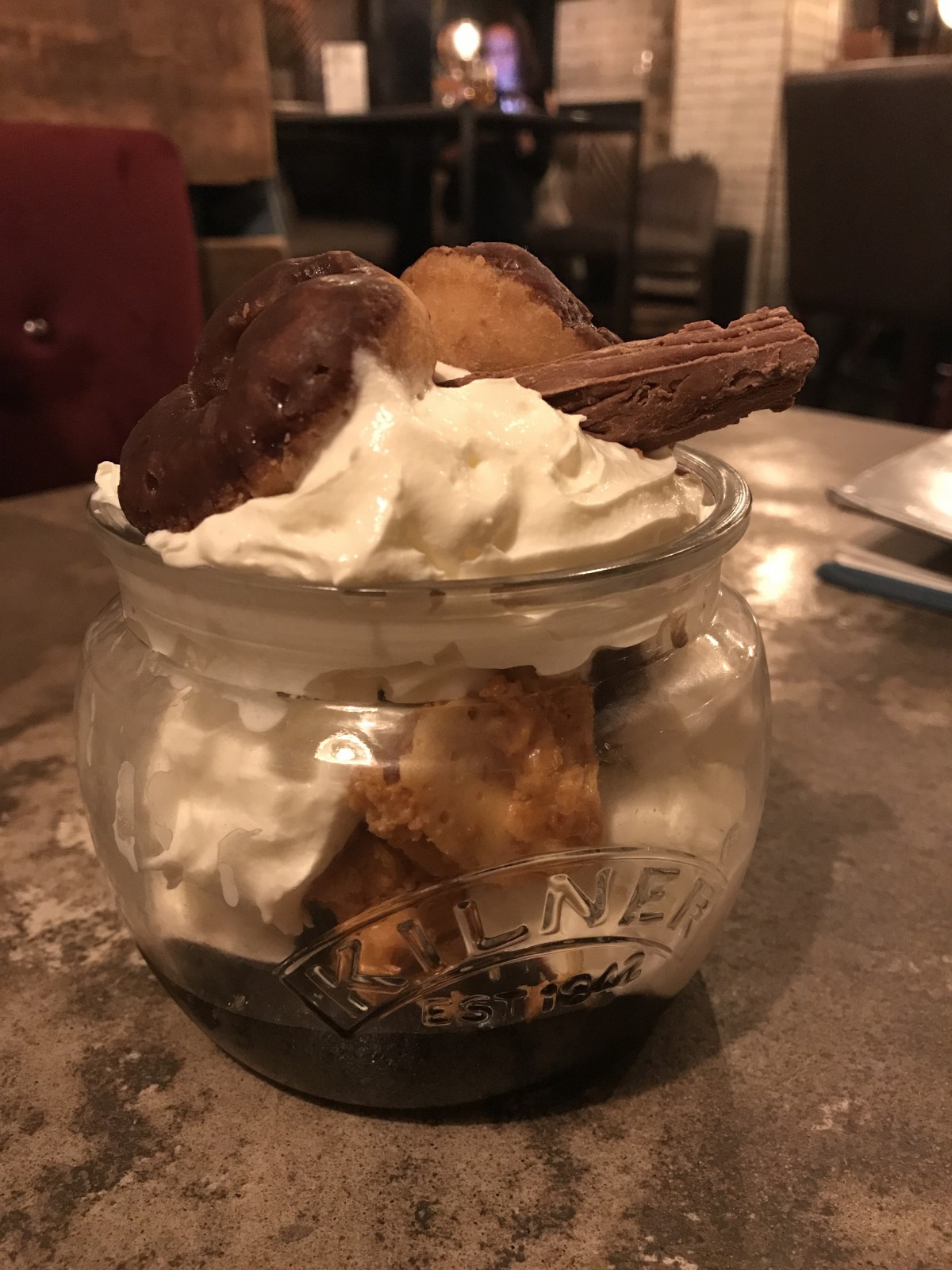 All we could talk about was how much the Smalls would have loved to tuck in to one, as we spooned another taste of delicious indulgence into our mouths!
All in all The Foundry Project is a great night out. Perfect for an easy, tasty bite to eat with zero fuss and lots of great service, sip-able cocktails and an atmosphere that continues to builds as the night goes on!
Check out my review of the Foundry Project when it opened https://www.harrogatemama.com/foundryprojectharrogate/ back in May last year – it seems the Bitter and Lifted was a firm favourite of mine back then too!
Do you love a Mama night out? Where do you go for chats, a bite to eat and cocktails?