As you know I love to support local Independent businesses on the blog and the lovely folks over at Hesper Farm Skyr (pronounced skeer) have such a fantastic product that it's easy to share the love for them!
They're a dairy farm up near Skipton in North Yorkshire who make their very own Skyr yoghurt! Now up until recently I though that Skyr was a brand – turns out it's actually a just a 'type' of thick, creamy yoghurt made from pasteurised cows milk.
Hesper Farm Skyr Yoghurt's health benefits…
Skyr is an Icelandic way of making yoghurt, it's made from four times the amount of milk per pot as other traditional yoghurts, which means it's very high in protein and calcium, naturally no fat, has a reduced sugar content and nothing artificial is added! Hesper Farm are the first British farm to make Skyr.
It's a perfect product for all these popular high protein diets around at the moment. For me it just means I can enjoy it for breakfast and it keeps me full till lunch without needing to snack! Total bonus!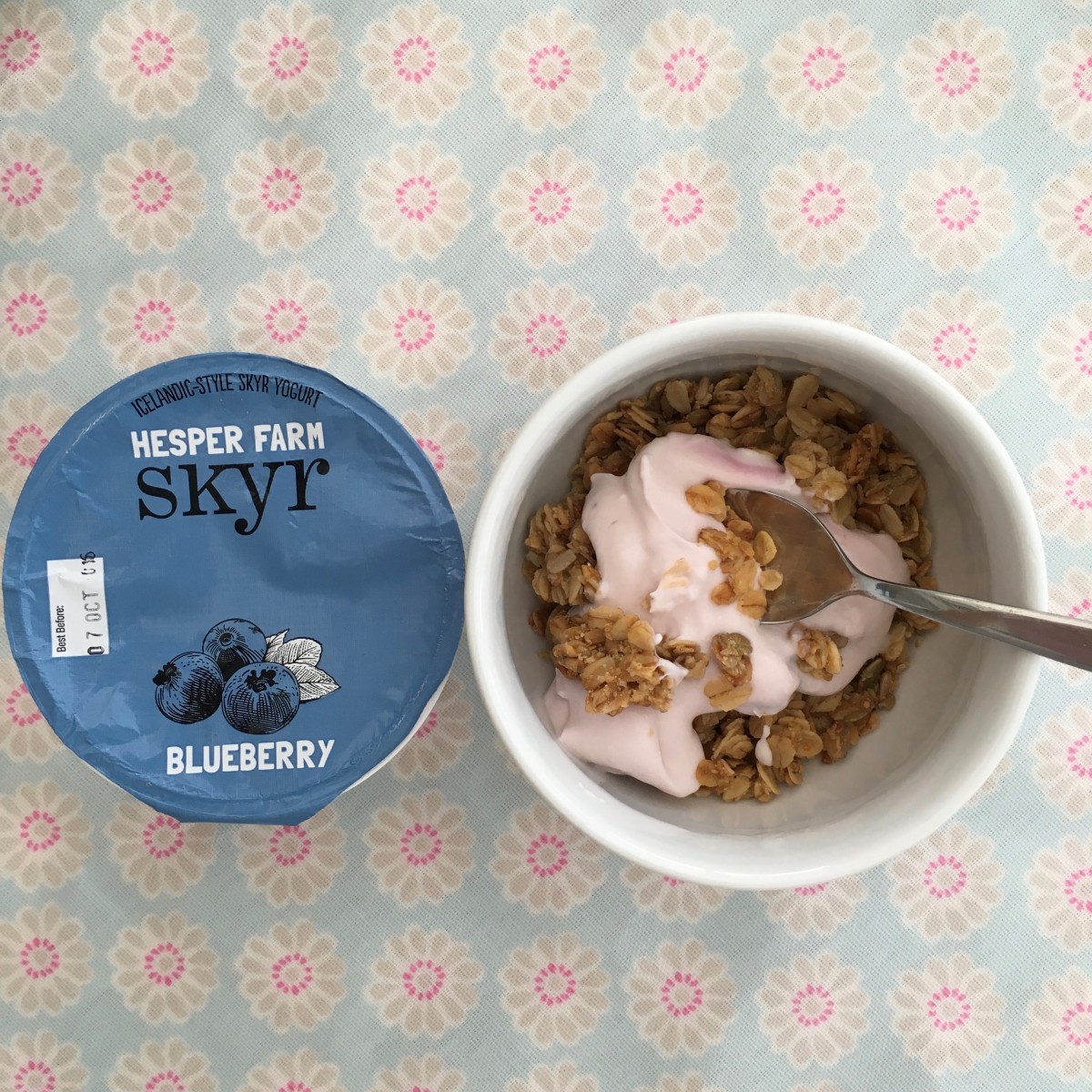 The best thing about the Hesper Farm Skyr yoghurt, apart from it being a local product of course, is that it's totally delicious! It's officially the best tasting yoghurt I have ever tried! My favourite is their Blueberry variety, closely followed by the Black Cherry and the Natural. They make their flavoured yoghurt with natural whole fruit, nothing added.
Mr P loves his Skyr yoghurt and has been enjoying it for breakfast for many months, we have been buying a mainstream brand. After tasting Hepser Farm Skyr however he's said he cant go back to the original brand! The kids have been enjoying it too – little Miss B, like me, loves the blueberry flavour best too!
Hesper Farm Yoghurt's Story…
Hesper Farm Skyr have a fantastic story behind them too…! Hesper dairy farm, which goes back generations, is home to 180 pedigree Holstein Friesians. At the helm is the young farmer Sam Moorhouse who at 23 years old took himself off to Iceland looking to diversify the family farm. There he met Scandinavian Skyr expert Thorarinn Sveinsson who shared with him the age old techniques of Skyr production.
Hesper Farm now have their own onsite, purpose-built, fully-licensed new dairy using an Icelandic heritage skyr culture dating back to 874. It's genuine Icelandic skyr, made right here in the Yorkshire Dales. What an enterprising chap! Love it!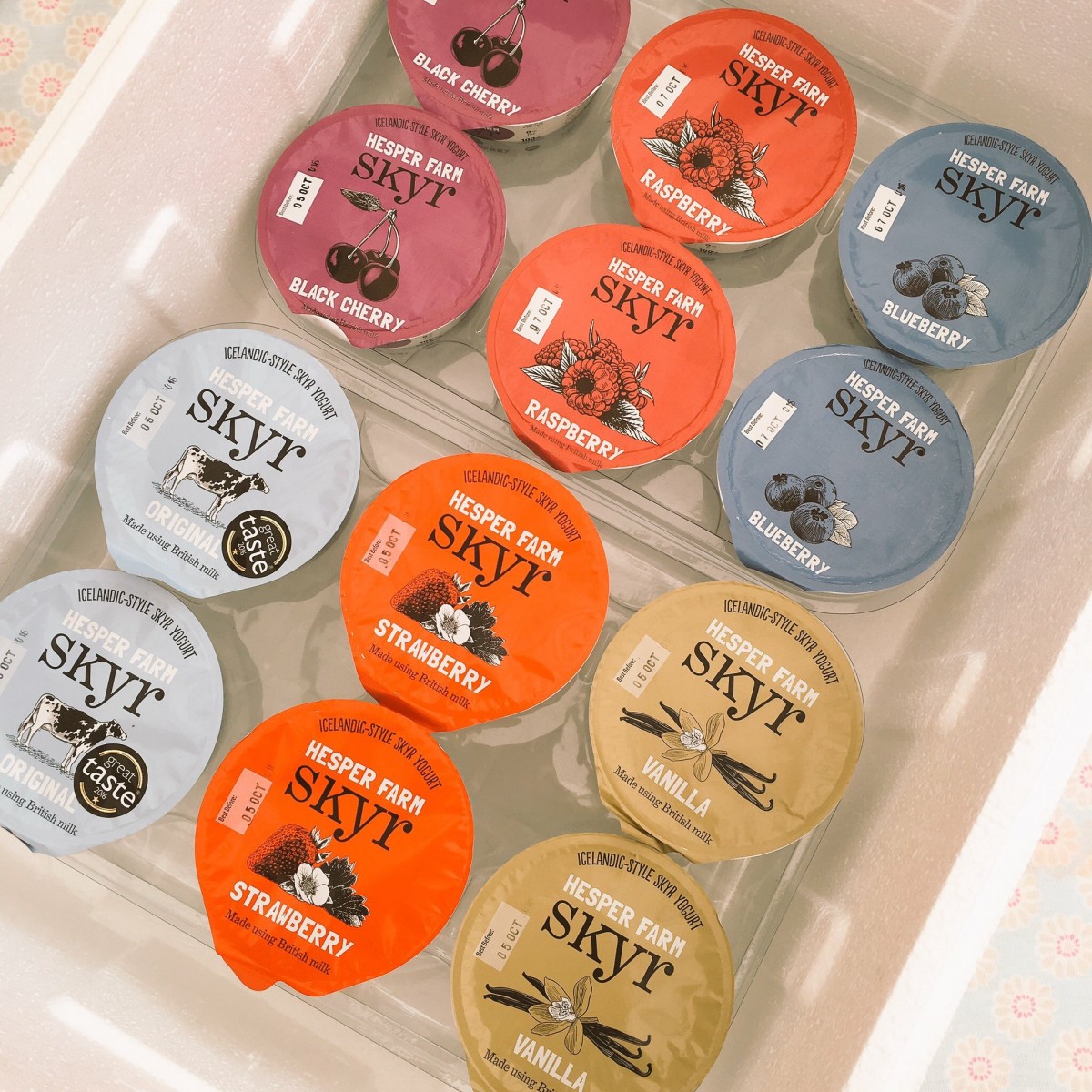 It's been amazing watching the journey of Hesper Farm Skyr, they started out like all new 'on trend' locally made products; selling to local farm shops, selling to slightly bigger farm shops and 'right on' cafe's that 'got it'.
Now they're stocked in Fodder in Harrogate and have just signed with all sixteen Booths supermarkets to be sold in their branches! Last time I saw them they were at Morrisons HQ talking to supermarket giant! It 's testament to a fantastic product and an amazing team of talented local folks! I love to see local businesses thrive like this and it's a pleasure to be able to support them!
Where you can buy it from…
If you want to try some Hesper Farm Skyr for yourself then you can buy it by the pot load in Harrogate's Fodder, bob over to a Booths supermarket to pick some up or you can even enjoy it served for you at Harrogate's Baltzersens cafe, their Norse Restaurant and Harrogate's Wild Plum cafe too!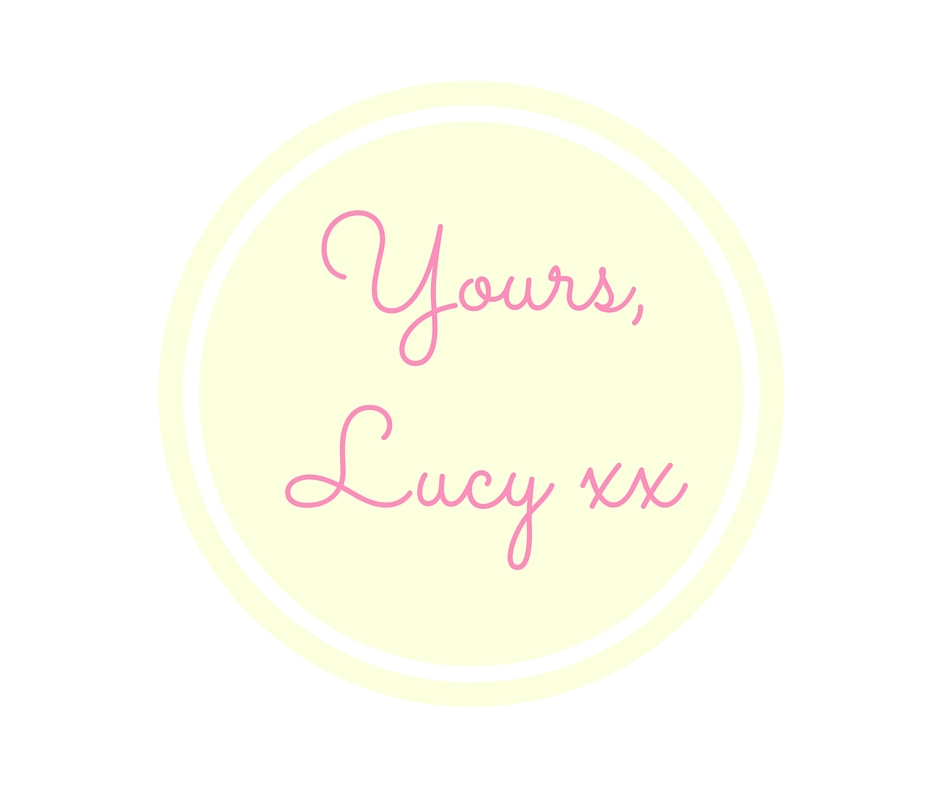 Disclaimer: Hesper Farm Skyr kindly sent me some of their Skyr yoghurt to try with their compliments, the views are my own.