As you know, I love a bit of Bake Off. Amidst the chatter of the BBC and Channel 4 debate you might have missed that it's 'batter' week this week! A Great British Bake Off first!
So I thought I'd share the three places in Harrogate to enjoy good batter! It covers Spanish, Italian and Scandinavian restaurants. All bases are covered in Harrogate!
1.) The freshly made donuts in Stuzzi, I am craving one of these immediately!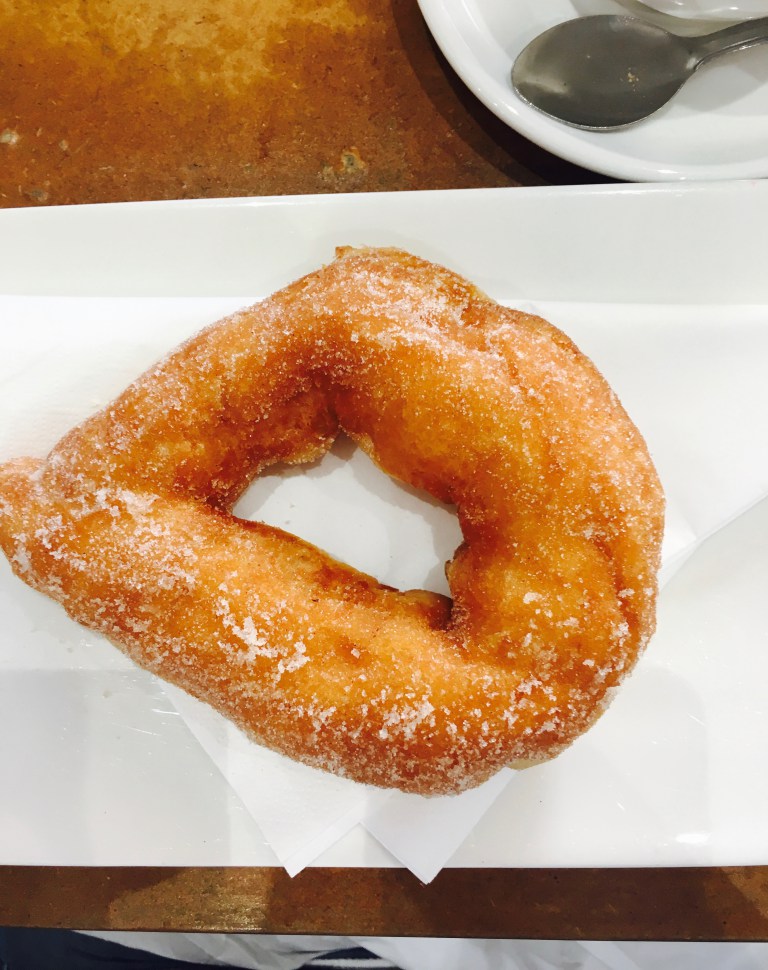 2.) The cinnamon sugary delight of Churros with hot chocolate dipping sauce from La Feria. LOVE these!
3.) The heart shaped huge waffles from Baltzersens! I love to share these with my kids, although the Small Boy is the best to share with as he can't keep track of how much I have eaten! Ha!
Enjoy the Bake Off tonight, I'm off out to pick up a batter treat!