Can you believe Cath Kidston has been in Harrogate for ten years?! Where did that time go?! They're celebrating on Saturday 8th December by welcoming shoppers with a glass of festive fizz AND a FREE limited edition Christmas tote bag for anyone spending over £35 on the day (while stocks last)!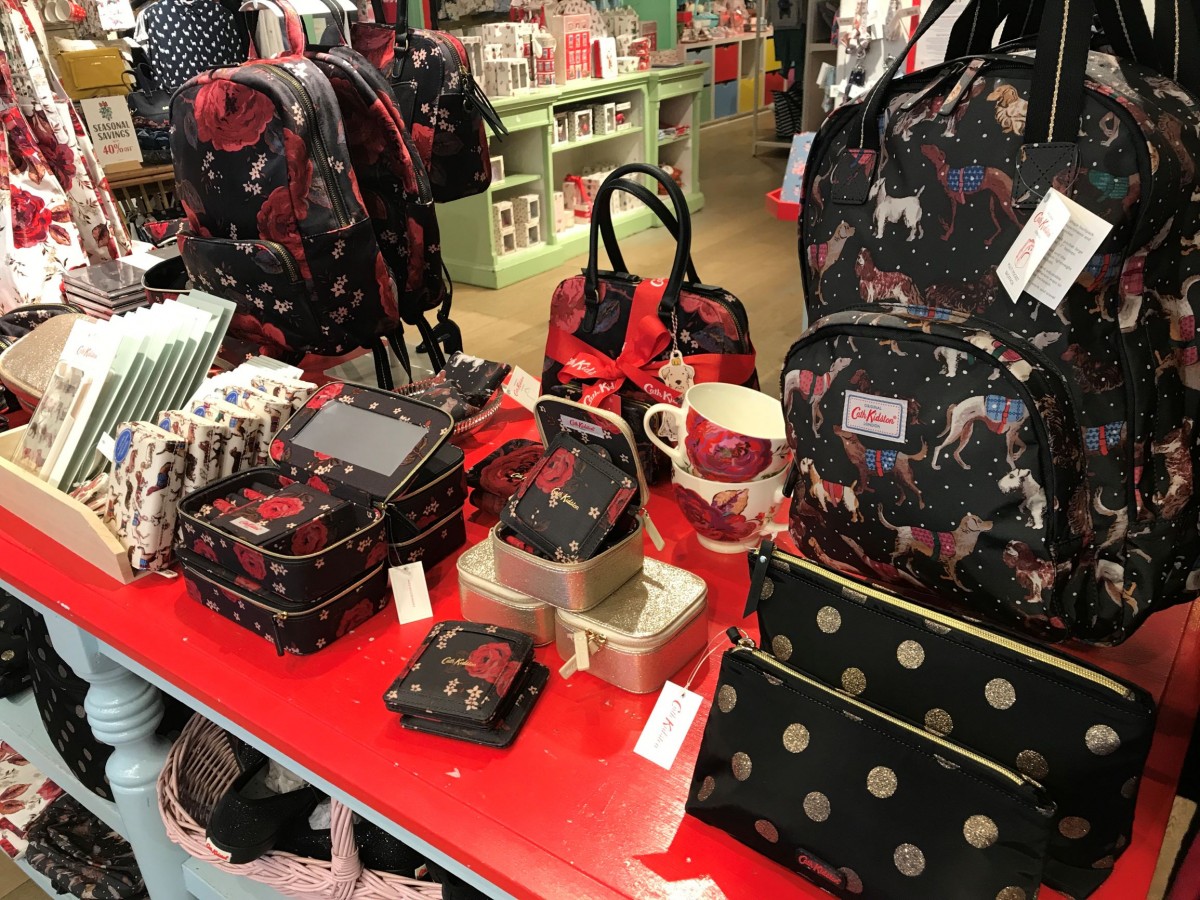 Cath Kidston Harrogate
The brand itself has just celebrated 25 years, so I bobbed in to Cath Kidston for a lovely festive browse and picked up some totally gorgeous things! Here's my edit of what would make perfect presents for the Smalls, grown-ups and for your own list (!) this Christmas.
Cath Kidston Gifts For the Mamas in your Life
First up is this Ah-mazing Cath Kidston collaboration with Fearne Cotton. Fearne has designed all the pieces in the collection alongside Cath Kidston and I pretty much was coveting the whole range.
My faves are this sturdy canvas tote (£65), which is ideal for holding all the paraphernalia of parenthood for most life occasions!
And this tea-towel with the same message of 'Hold It Together' £15. I shall have it proudly on display throughout Christmas to remind me that holding it together is what Mamas have been doing since the beginning of time!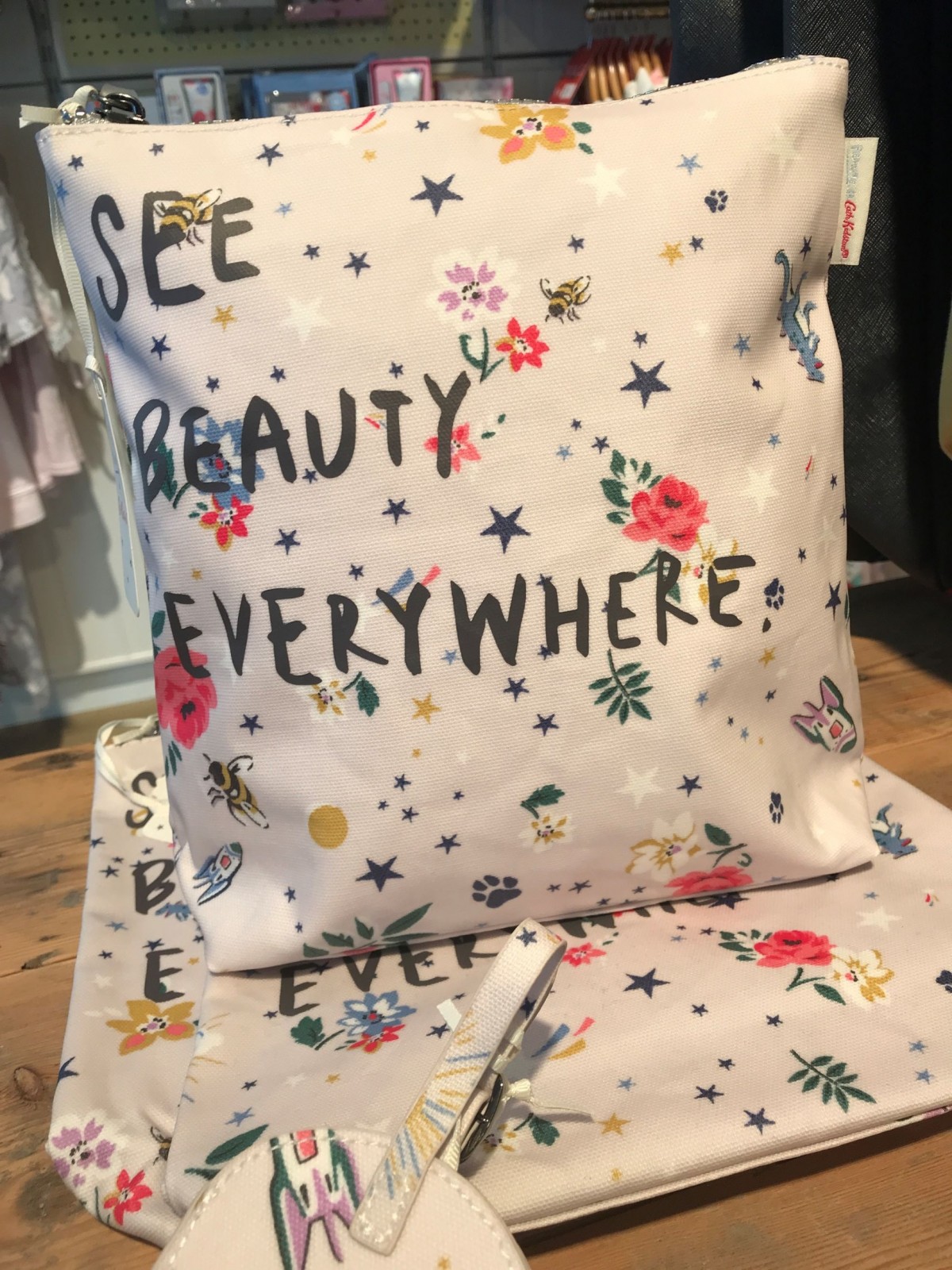 I also picked up this beaut of a make-up bag, £20 – which would make an ideal gift for your sister, or bestie. I love that it's oversized, as there's always that one make-up brush that doesn't quite fit in a standard bag! Nicely done Fearne and Cath Kidston!
Cath Kids – Stocking Fillers for the Smalls
Then I turned my attention to the Smalls. Cath Kidston have so many perfect stocking filler sized gifts which would make great presents for nieces and nephews as well as for topping up for your own Smalls! I loved these slipper socks, £4.50 with their amazingly detailed print!
The Alpaca range was adorable too. This trios of hand creams and lip balms, ideal for the big girls to open on Christmas morning!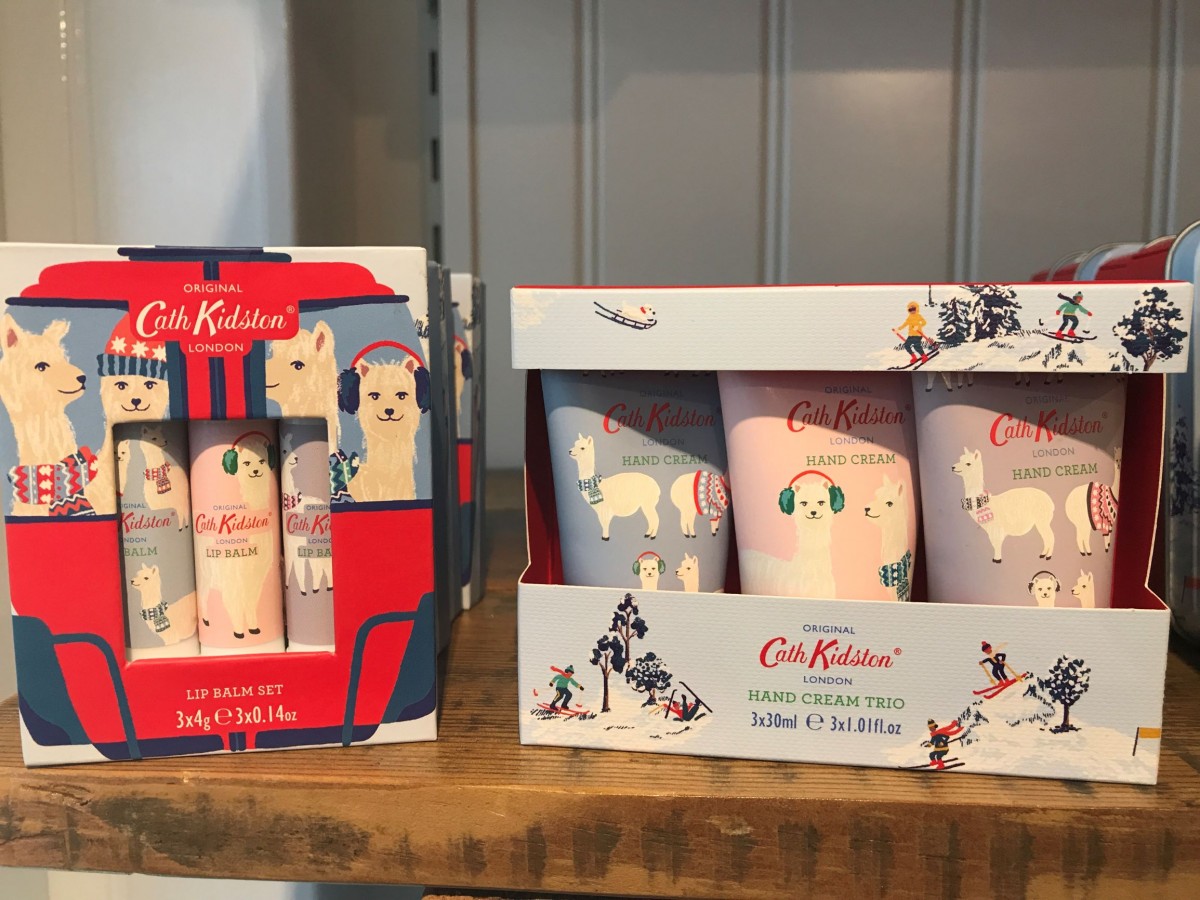 Practical Presents for the Smalls from Cath Kidston
It's great for the Smalls to have something that will be practically useful as well as something that's lovely to open and Cath Kidston has loads of ideas.
We visited London at the beginning of November in the first time for a while, so I thought as a little Christmas reminder of our trip a few London themed gifts would make lovely presents.
I found these gorgeous London themed PJs, reduced to £16.50. The Small Boy is going adore spotting all the London landmarks across them and special PJs are always so lovely to dress him in!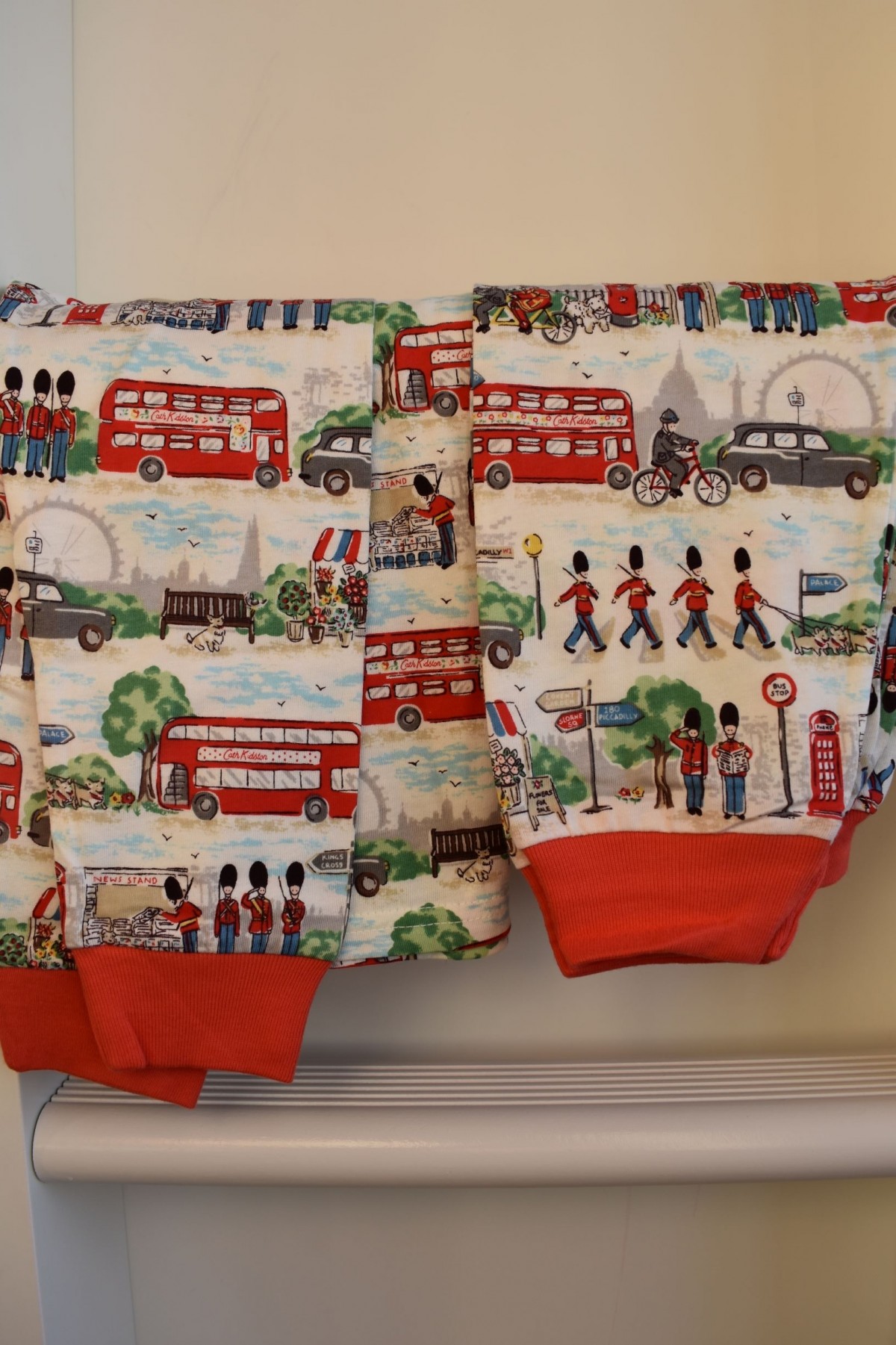 The Big Girls also lucked out with these make-up bags, £12 too. I love that they're such good quality and I know that I'll be enjoying seeing these around the house for many years to come. I even managed to keep the London theme going with one of these too!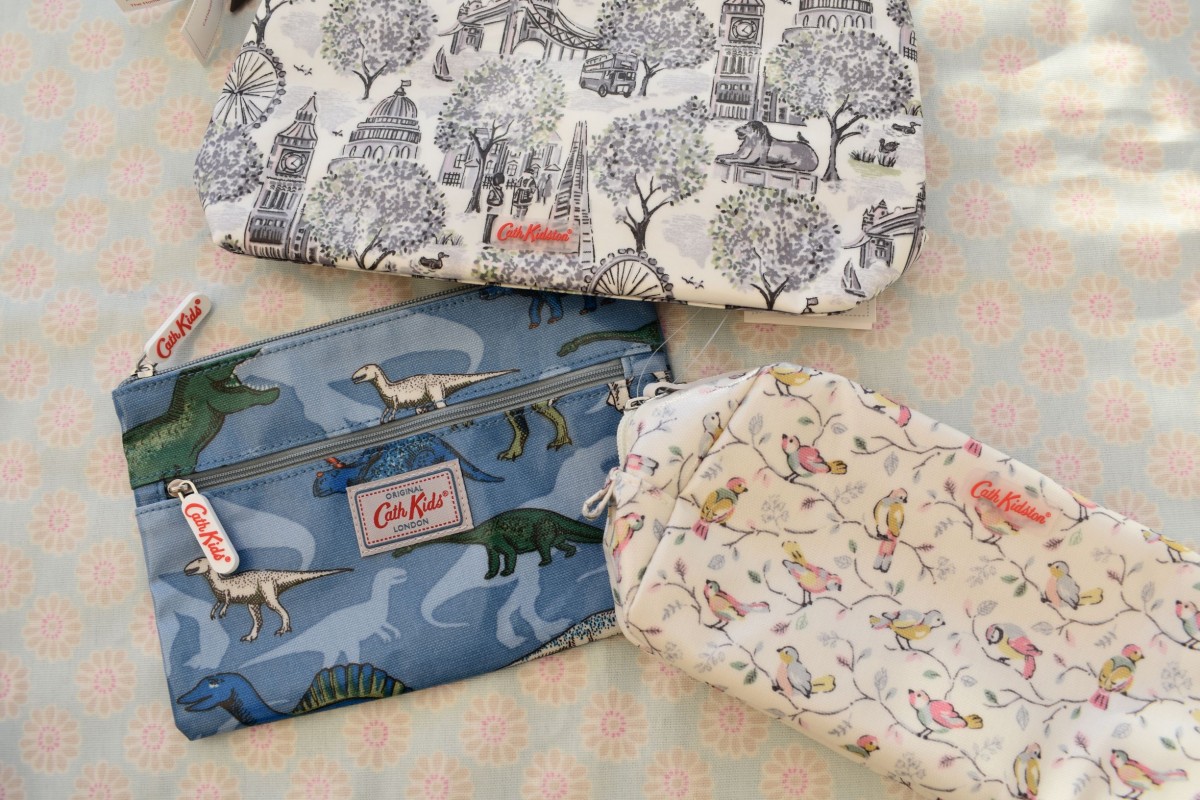 The Small Boy's gift may technically be a pencil case, £9.00 but it'll double-up just as nicely as wash bag for his toothbrush for sleepovers at Grandmas!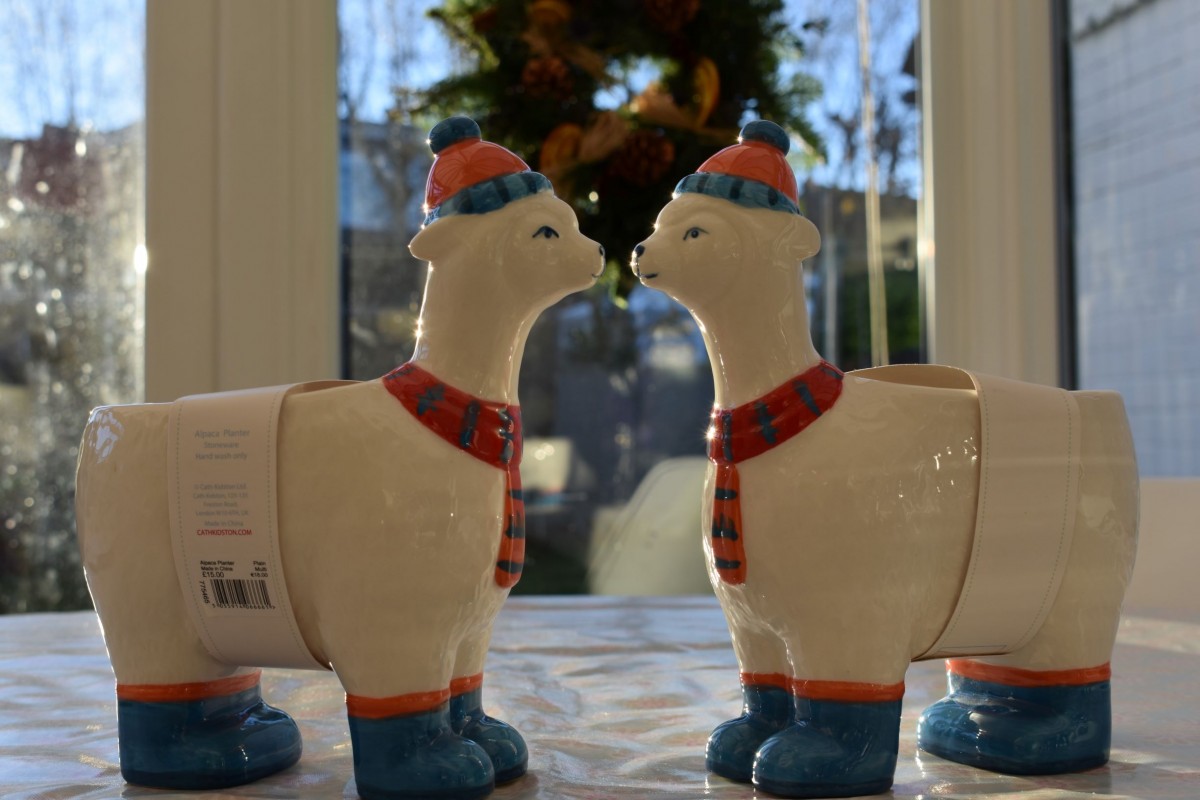 And I also couldn't resist these Alpacas, £15 each- they're planters by description, but I see them adorning the Big Girls desks as very cute pen pots. They make quite the pair!
Gifts for the Fashionable Folk from Cath Kidston
There were loads of gorgeous dresses, tops and accessories on display too – ideal for the fashionista in your life – my faves included these wellies and this skirt – which you could totally wear at the same time…
The wellies, £38 have made my Christmas wish list, because muddy walks need pretty wellies! They make a great gift (for yourself! – ha) or the other girls with a love of all things pretty in your life. I love how they're dark, so won't show the mud SO much, but still timelessly feminine!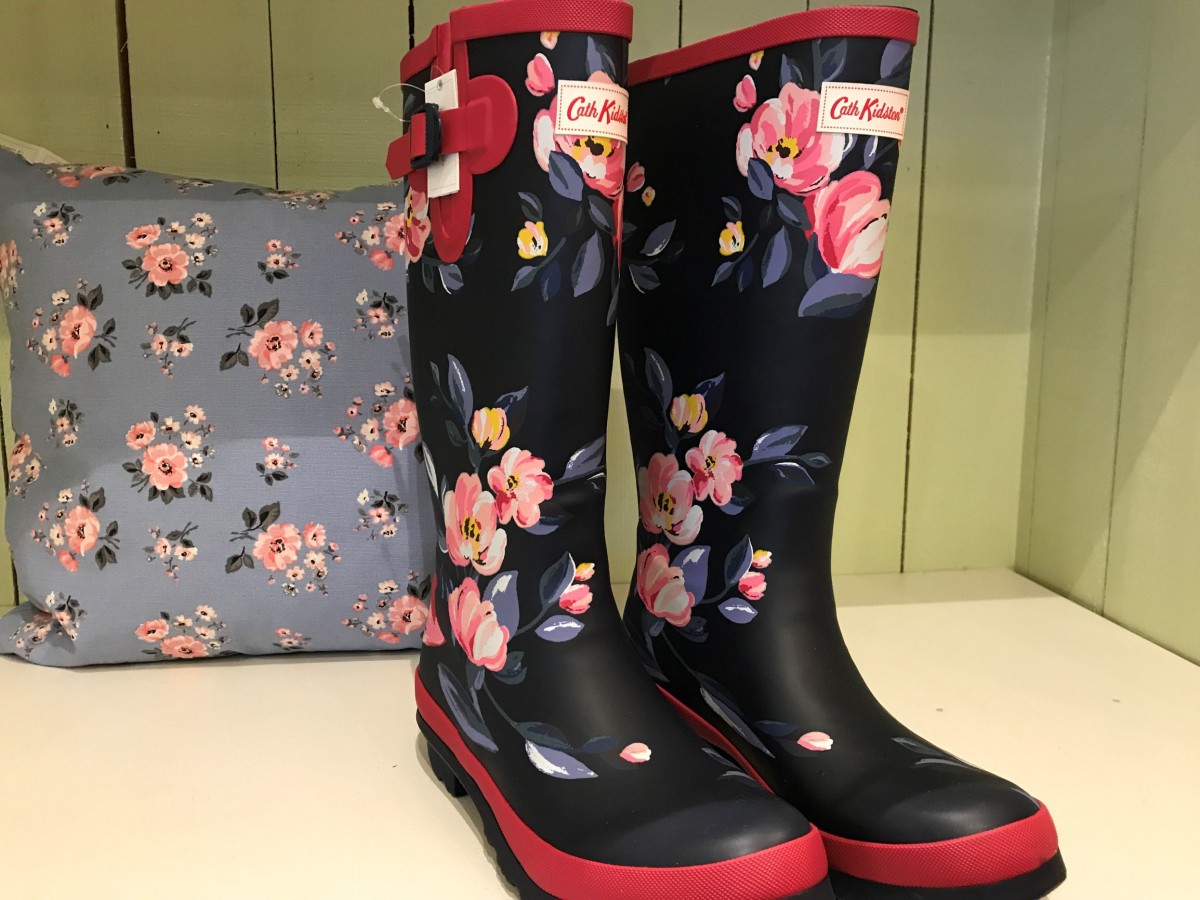 And just look at this for a midi pleated skirt of dreams. The colours are peachy! Perfect for Christmas and also into Spring! Love it. Another one for the wish list please!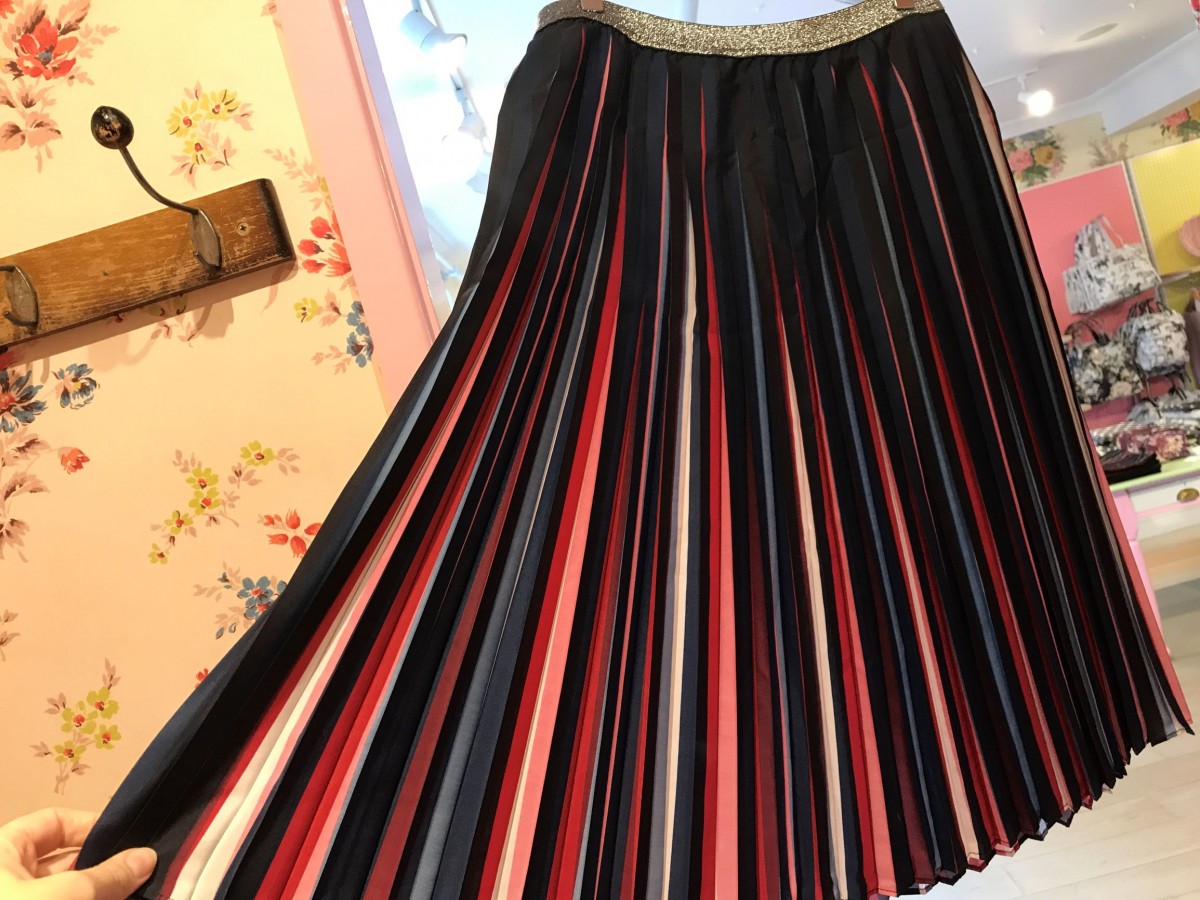 Hero Homeware Gifts from Cath Kidston
If you're looking for something for the homeware lover in your life then these festive glasses caught my eye straightaway. I 'ummed and ahhed' over getting the more traditional glasses for fizz, but finally settled on the wine glass style, £20 for the pair as reasoned that they'd also be perfect for gin and tonics in too!
Not wanting the Smalls to feel left out I thought these gorgeous tumblers, £15 for two would make the perfect addition to the Christmas table and completed the set rather nicely! I know the Smalls are going to love seeing them come out year on year!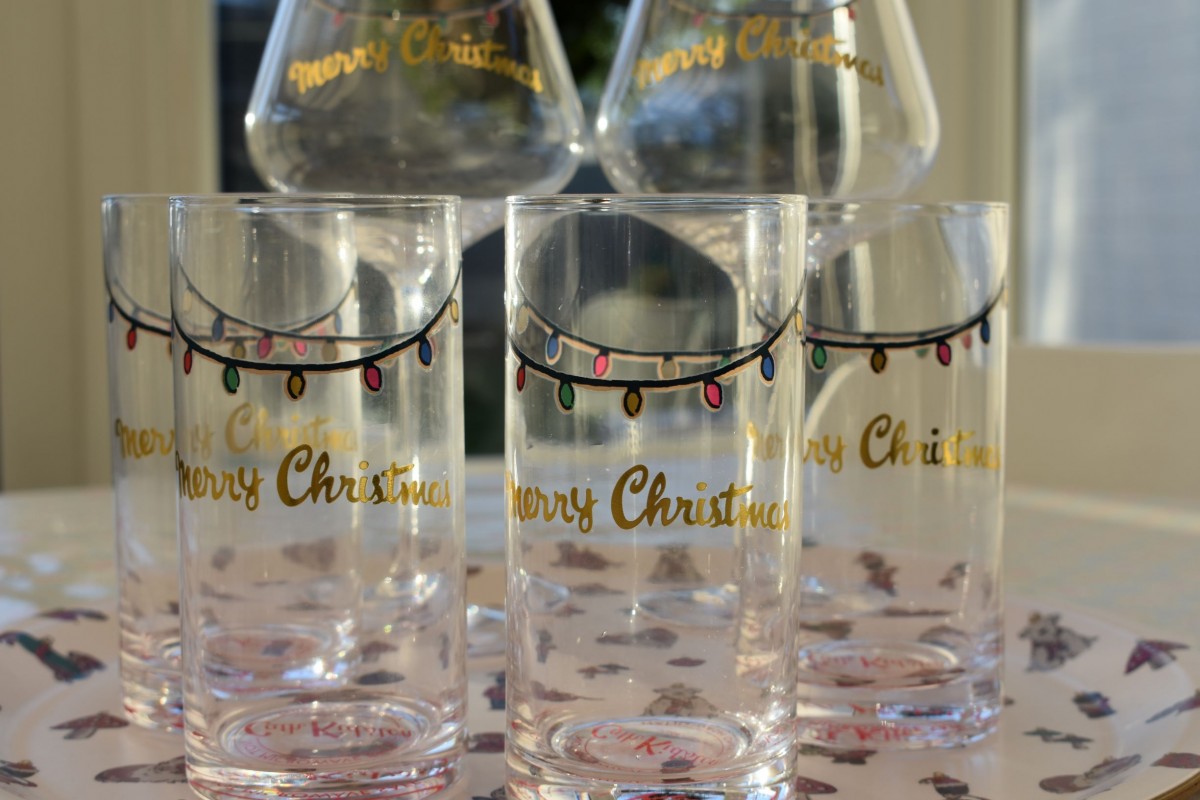 I also couldn't resist the Christmas tray, £15 to serve the drinks from too. I can't wait to carry it out stacked with the pretty glasses filled with seasonal drinks very soon!
Cath Kidston Harrogate – Saturday 8th December, 10 Year Birthday!
So pop into Cath Kidston in Harrogate over the next few weeks to see what lovely gifts you can find in store and take some time to browse, an art lost in today's online world.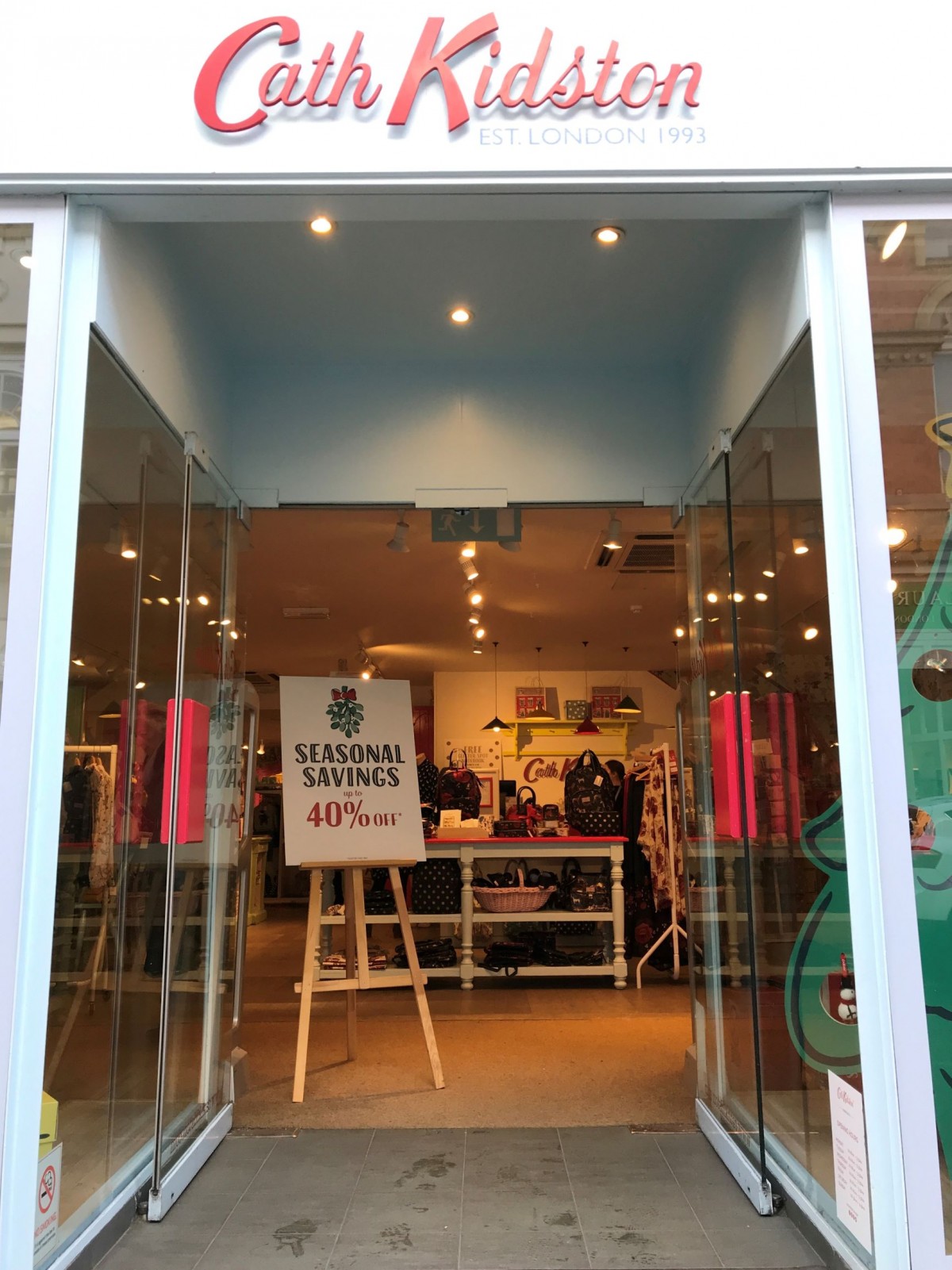 There is something uplifting about being surrounded, face to face with such gorgeous things! There's nothing quite like being able to browse and touch and feel things in person and it's a great way of picking up ideas too.
The team at Cath Kidston in Harrogate were super welcoming and helpful too. Loads of lovely customer service and they all really brightened up my day no end!
What's caught your eye? What are you bobbing in for? I'm hoping Harrogate Papa has picked up on the welly hint! Ha!
Cath Kidston invited me in to view their collection and thanked me for the blog post with a selection of some of these items as gifts.