Last weekend I had loads of fun buzzing around Leeds, visiting very cool clandestine bars, being chauffer driven in a mini-bus all while indulging in a fine tipple or two! Although it sounds like I was on a crazy hen-do I was actually enjoying a really great trip around local independent breweries in the city with Brewtown Tours!
The Indie Beer Scene
The indie beer scene is incredibly en fleek at the moment, craft ales are very much a  thing of the present and hipster beards were in abundance at some of the awesome independent breweries we visited as part of the brilliant Brewtown Tours beer experience we took part in at the weekend!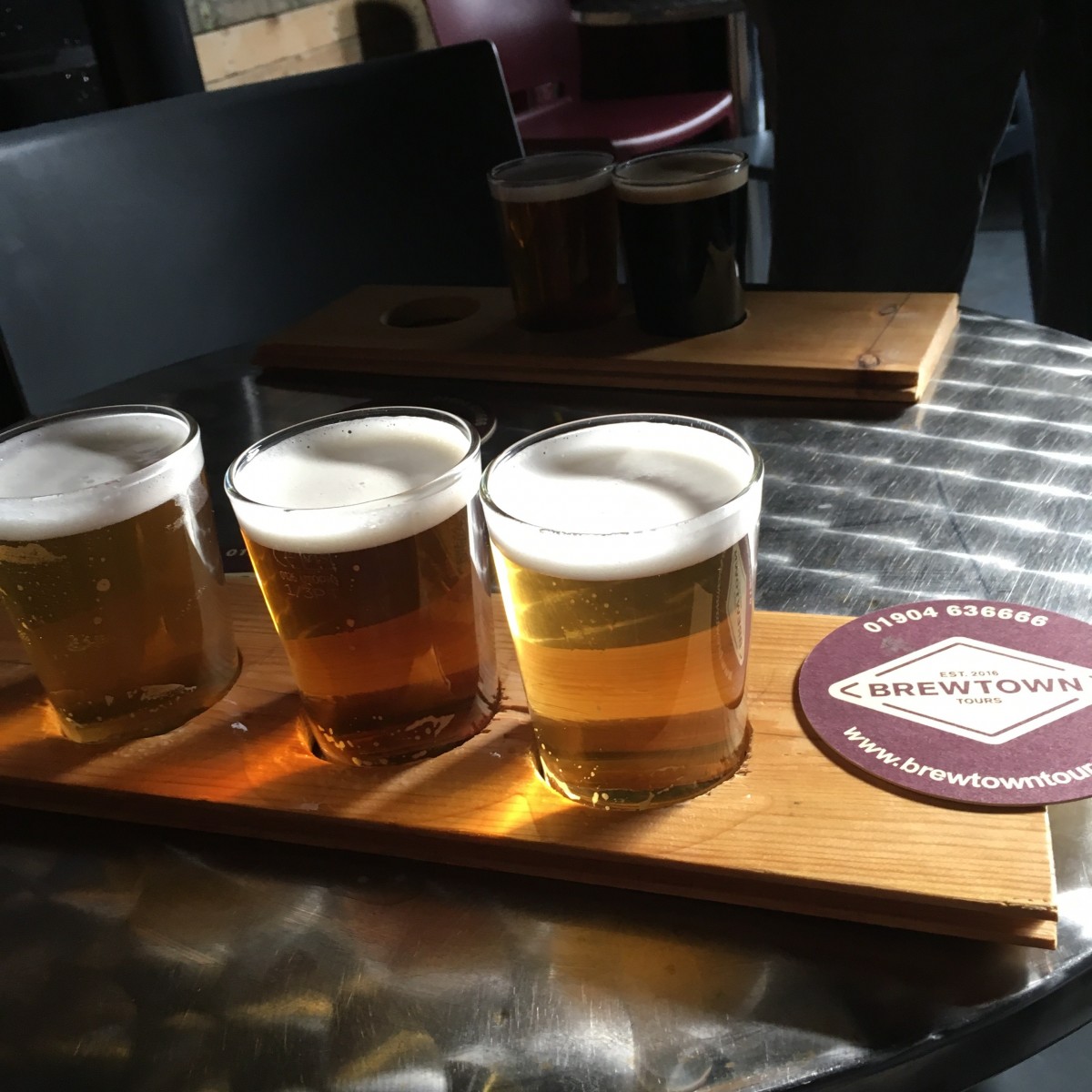 The trip saw us visiting three breweries across Leeds, all in such glamorous locations as Garforth, Sheepscar and Holbeck! And while these may not be the place you'd expect the young people to be hanging out on a Saturday you'd be surprised to hear that's just where they were!
The whole experience was incredibly interesting for me, as a self confessed Gin and Prosecco lover! I never knew beer and craft ales were such hot property at the moment and I learned loads.
Beer Buddy Wing Man
I went with my good friend Des, who I've known since I was eleven, and as he's been drinking real ales since before it was cool to do so, he was my perfect wing man for the afternoon of fun! We trained-it in to Leeds where Mark Stredwick, from Brewtown Tours, picked us up in his mini-bus along with six other beer fanatics!
Quirky Ales
Our first stop was at micro brewers Quirky Ales where the extremely passionate Mike Quirk filled us in all about how beer is made and its history, which was really fascinating coming from someone who didn't even know what hops looked like (is that just me then?) before last weekend!
We got to understand the brewing process, try three craft ales made right there on the premises, see all the kit and how it all worked and bottled our own beer to take home! Loads of fun!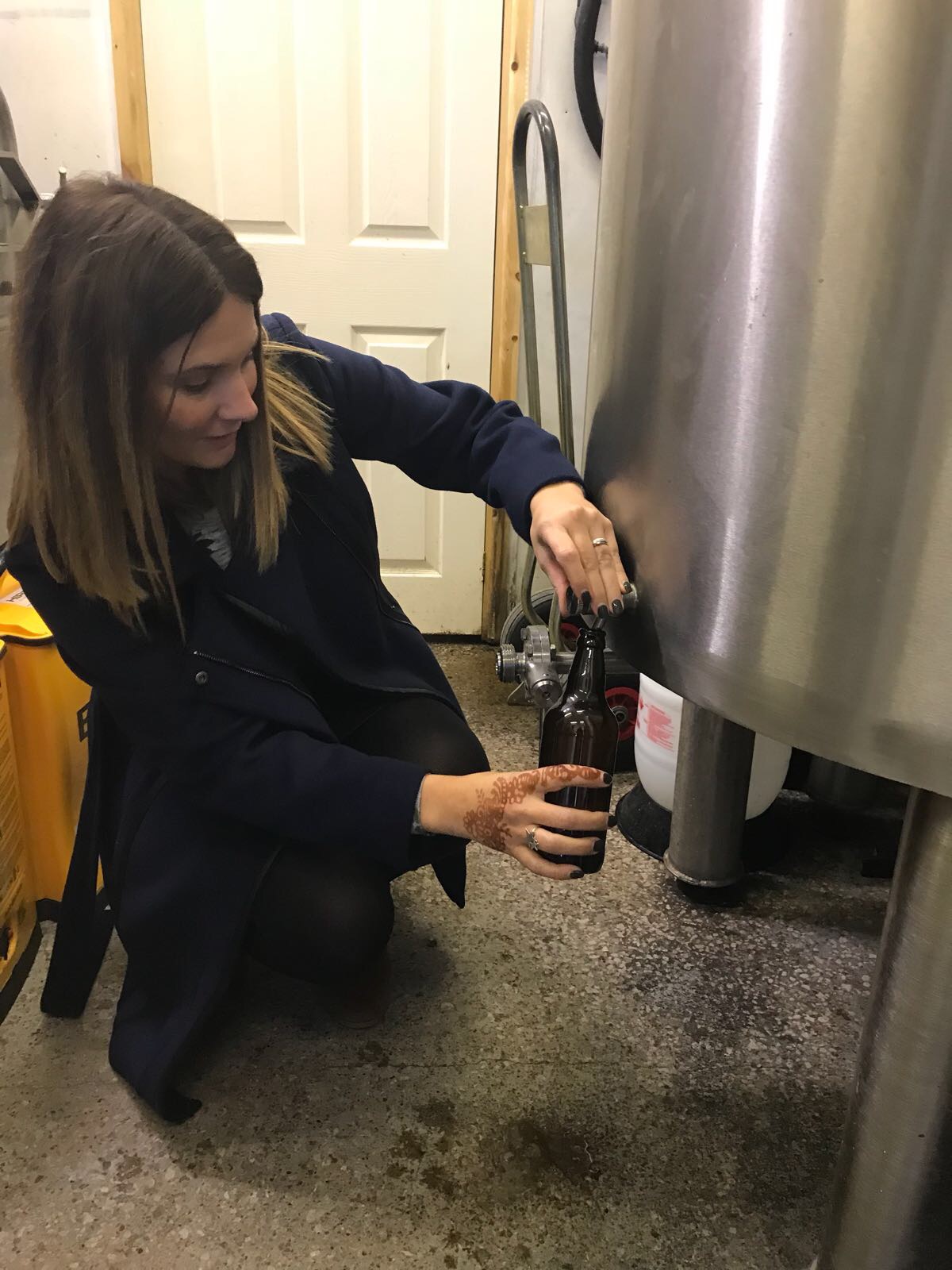 I love a 'behind the scenes' tour, and that's what Brewtown Tours really offers. Des, who is obviously far more switched on in his beer knowledge than I am, especially loved Quirky Ales 'Porter' ale and I surprised myself by enjoying their 'Blonde'.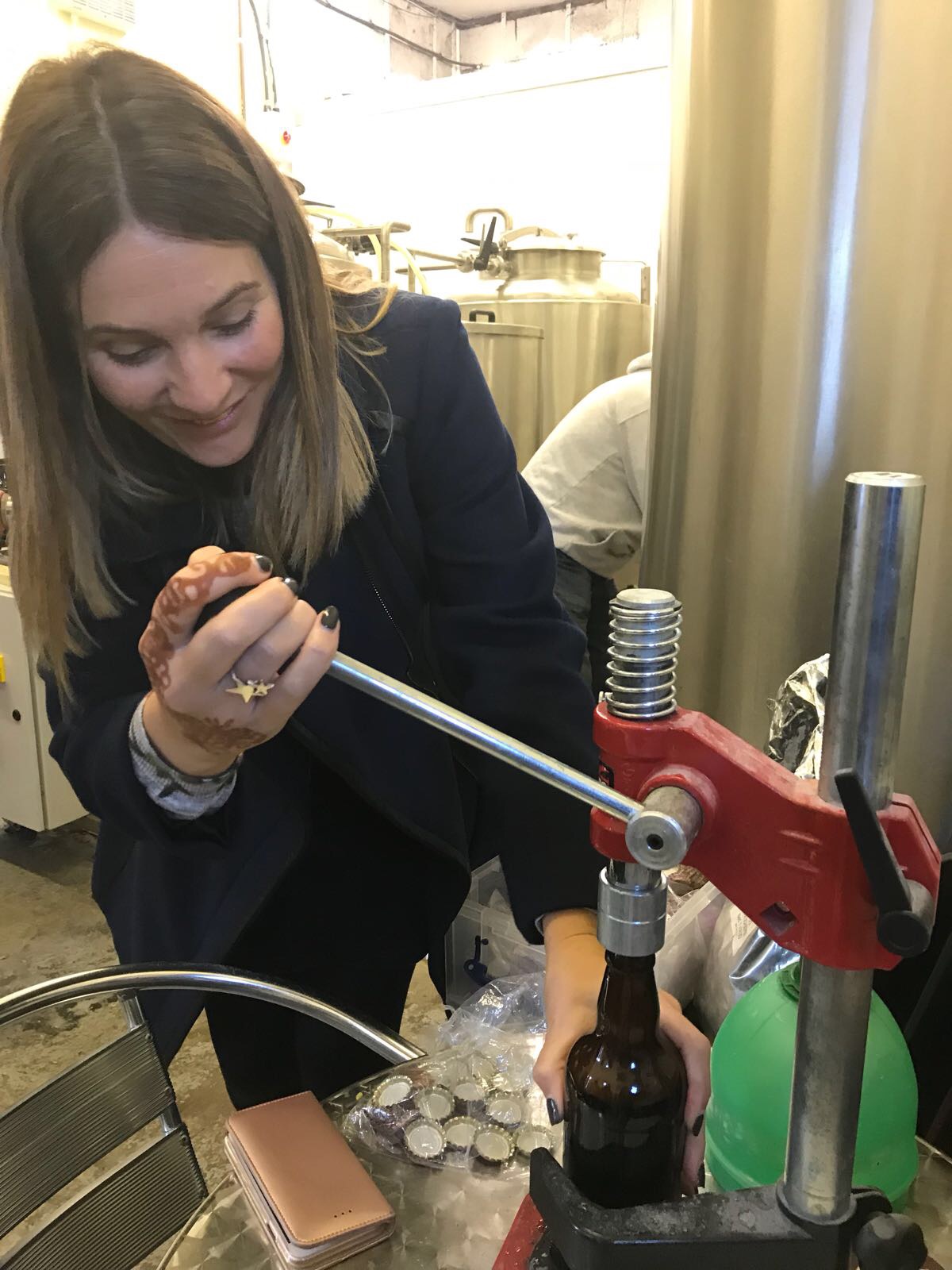 Northern Monk Brewing Co.
Next we scooted on to Holbeck, which was wall to wall with hipster beards as part of a food festival linked to the second brewery, Northern Monk. Northern Monk Brewing Co are a much bigger brewery, two of their indie beers are now stocked by Morrisons supermarkets.
I was bowled over by the packaging and design of the cans that they use – you can pick up a can of  'Eternal' (the second beer we tried at Northern Monk) in Morrisons too.
'The Dark City' – which was the first beer we tried there has this incredibly designed label which incorporates their premises, nostalgic for me as I used to work there in a previous life! Loved it!
Mark from Brewtown Tours, wowed us with his beer facts and showed us how brewing has moved on in lots of ways whilst the methods used are time old and well tested. We tried a third ale and I even managed to guess some of the flavour combinations in the NEOPOLITAN PALE – Ice Cream Pale Ale.
North Brewing Co.
By this point I was beginning to really enjoy beer tasting (nothing to do with the drinking of it of course!), everyone seemed to be having a great time and it was time to move on to our third and final brewery for the day.
The last stop was at North Brewing Company which is at an industrial unit in Sheepscar, whilst it doesn't sound like somewhere you'd like to be spending your Saturday evenings, it was really busy!
One of the nicest things about all the breweries was the really great vibe they all had about them. As part of their set up they all incorporate a bar area (the Brewery Tap) so whilst you're stood listening to how the brewing process happens, watching someone tip hops from a ladder into a beer vat before your eyes, there's a group of friendly people hanging out on leather chesterfield sofas enjoying their pint. It's really surreal, but a really good atmosphere. (In the first bar at Quirky Ales a family had walked their dog to the brewery and they were sat with their kids playing scrabble whilst enjoying their drinks – just like pubs used to be!)
Brilliant Way to Spend a Saturday Afternoon
Overall we had a brilliant time, it was so much fun to do something completely different on a Saturday afternoon and the tour was really well organised. It started at 1pm and we were on the 6.30pm train home – so all in all a fabulous afternoon out, meeting new people, trying new things and learning loads. Mark was a great host, sharing his knowledge and making sure we always had a glass in hand of something new to try.
Perfect for Gift Giving
I think a Brewtown Tours experience would make a great gift for the hard to buy for fella in your life; your other half, Dad, brother, Father-in-Law and actually it'd make a great 'date-day' trip out to go on with your other half too (and I know some girls like beer too so it's not just for the chaps out there!)!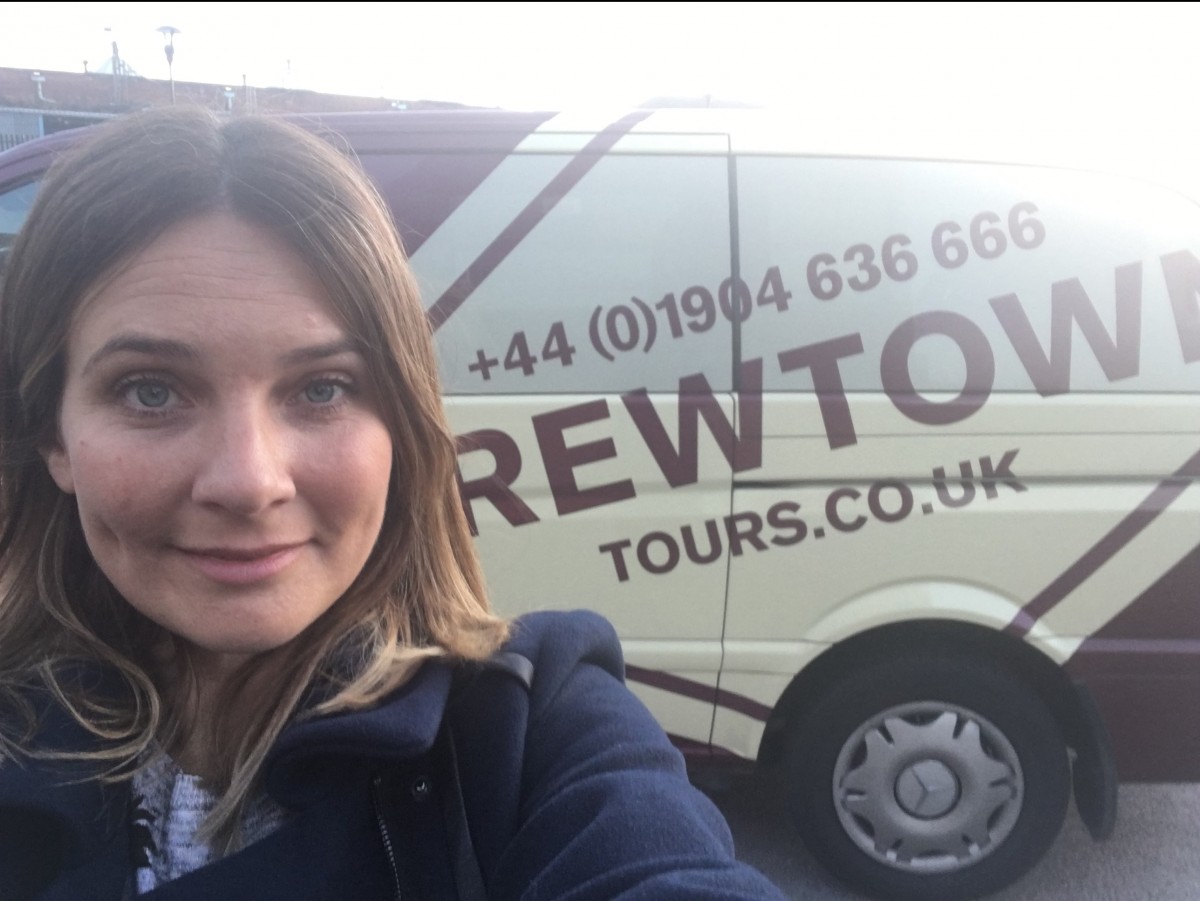 You can find out more about Brewtown Tours online by visiting their Facebook and Instagram pages or looking them up online. They run tours in York too and their tours are on Tuesdays to Saturdays. You can also book a group booking for a Christmas party and they sell gift vouchers on their website and get amazing reviews on Trip Advisor too!
Disclaimer: This post was created in collaboration with Brewtown Tours