The Small Boy, Grandma and I found the perfect Afternoon Tea spot in Boston Spa last week! Dulcie Butterfly is the chintzy, prettiest, little vintage tea rooms you could possibly imagine!
The cafe is right in the heart of Botson Spa's high street, which is a lovely little village to go and visit if you haven't been recently, it's really grown in lots of ways. Boston Spa is just off the A1 past Wetherby, about twenty minutes away from Harrogate, and it has a great park for the Smalls and lots of gifty type shops to have a mooch around too!
We enjoyed a marvellous afternoon tea, which actually covered off both lunch and dinner for us as it was so filling. All the cakes and scones are homemade on site and we enjoyed tasty sandwiches, crisps, freshly made scones with jam and cream, pink coconut macaroons, and whopping wedges of lemon and orange and chocolate cake all served up with a generous pot of tea for £13 each.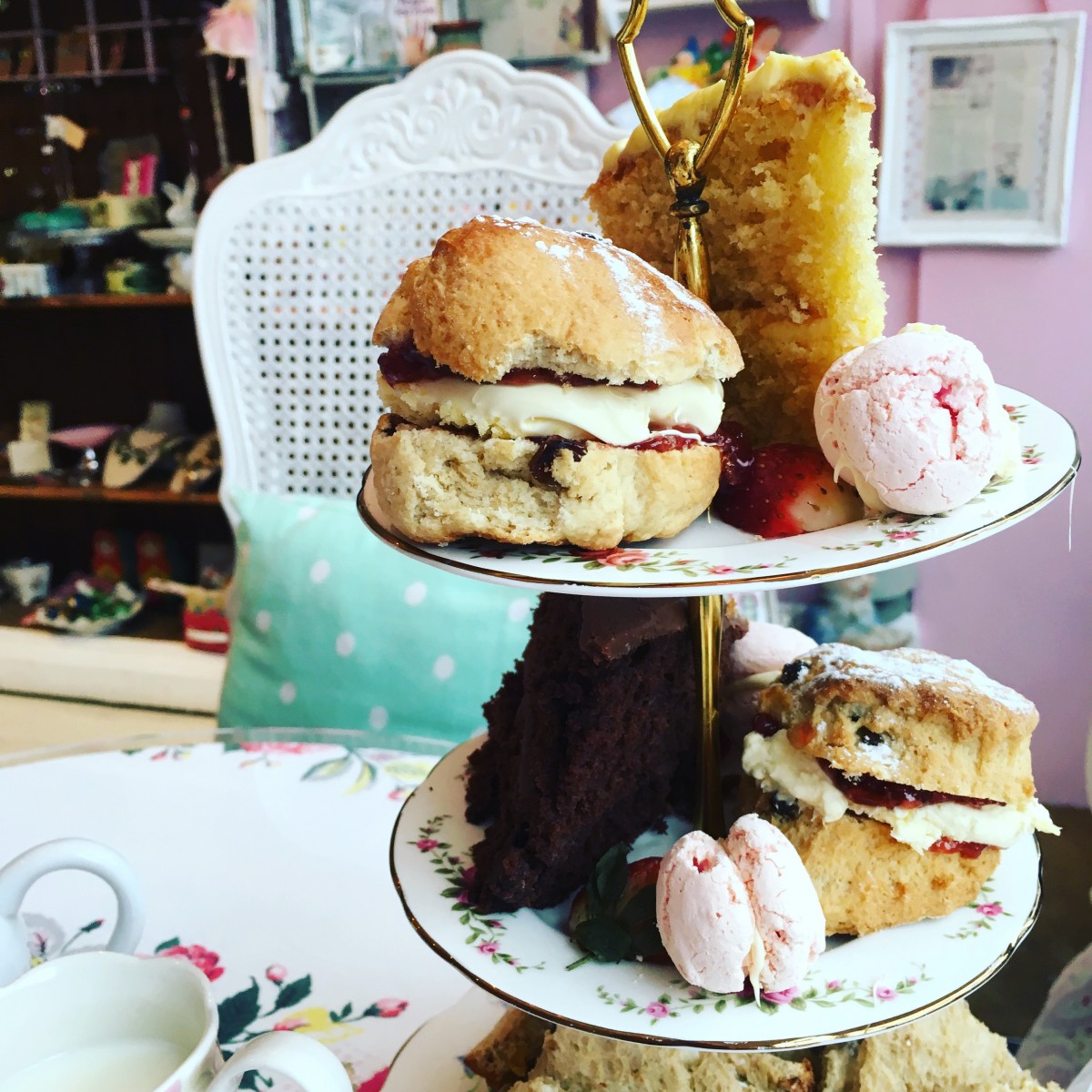 The Small Boy loved his own children's version, which was essentially all his favourite things on one perfectly sized plate. Sandwiches, crisps, mini marshmallows, individual gingerbread men and a little chocolate bun served up with lashings of pink lemonade.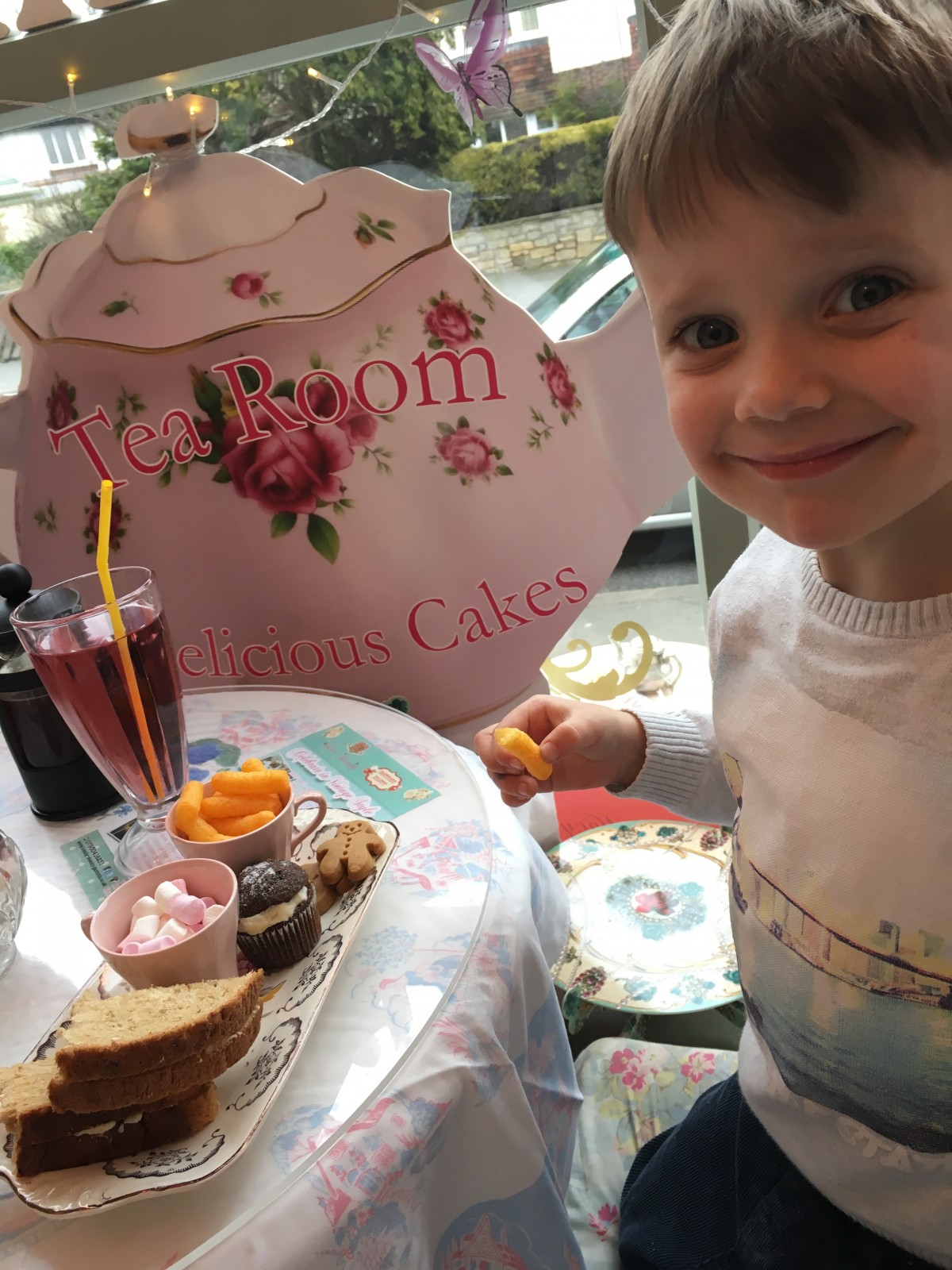 The tea rooms also sells gorgeous bits and bobs which forms part of a shabby chic shop; from vintage mirrors and trinkets, to jewellery and clothing right up to perfect little gifts for children.
It's evident that Dulcie, who owns the teashop, loves all things vintage and is the most charming hostess you could hope for in such a pink paradise.  The tearooms recently hosted a 'Gin-tage' event which saw a 1940/50's hair and make-up masterclass, showcased the amazing voices of the Rum and Cola Girls singing, served afternoon tea and delicious gin cocktails. It proved so popular that Dulcie is planning another one soon, so check out her Facebook page for more details.
Dulcie Butterfly also has space downstairs for children's parties or hen dos. It's the perfect place for a craft party. There is no corkage charge if you want to bring your own Prosecco to accompany your afternoon too.
For locals to Boston Spa Dulcie Butterfly offers a lovely after school treat deal, which is a hot chocolate and a homemade biscuit for just £2. I know if we lived closer we'd be popping by for that pink pick me up on the way home!
We're already looking forward to going back to the tearooms again, it was a lovely way to spend an hour or so with the Small Boy and Grandma on a Thursday afternoon. Dulcie Butterfly is open every day except Mondays.
Disclaimer: Dulcie Butterfly kindly invited us to enjoy their afternoon tea with their compliments.