So Spring has sprung and apart from that weekend a few weeks ago, when I ceremoniously removed all trace of the winter wear from the house, it's been pretty darn chilly ever since!
Things have been feeling remarkably un-spring like, so here's what we've been doing round ours to cheer ourselves up, they mainly involve eating and drinking! ?
1.) Gin and Prosecco!
This fab print is now adorning my kitchen window sill, it mainly makes me want to drink more gin and prosecco, but to be honest there's not much change there! Mr P enquired as to where the laughter element came in as he'd witnessed much of the latter, but not the former taking place in the kitchen! I'm pretty sure he was just joking! ?
Anyway – in good news for you if you'd like to get your hands on one of these fab prints for yourself from the good folks at DoYouPunctuate –  watch out for a give-away on my Facebook page coming very soon! In the meantime you can check out their website for more of their brilliant range, be warned, some of it is not for the feint hearted. #alltheswears!
2. Yorkshire Warrior
Mr P has been trying to convince me to take part in the Yorkshire Warrior event taking place in Ripley on Sunday 30th April! Having learned that it involves mud, slimy water, slippery slides, barbed wire, electric fencing, log carrying, sand bag carrying and much, much more. I gracefully declined…
He has however been out training (a lot ?) in this under armour Adidas t-shirt from Jacamo.co.uk which has been keeping him the right temperature on runs – looks pretty nice too! And he's been busy keeping these Nike trainers (also from Jacamo.co.uk) in pristine shape ready to switch into post event for the celebrations! To be honest, I quite fancy a pair of these for myself!
3. COOK Harrogate
With the weather still on the chilly side stocking up on the salads and fruits have been a bit slow on the uptake so far round ours. So instead we went to visit the good people down at COOK in Harrogate where we stocked up with their amazing chicken, ham and leek pie, potato dauphinois, roast potatoes and a simply delicious individual lemon tarts for the perfect Easter Monday treat! The staff are so super friendly in there and it's such a great place to pick up a family supper or for when you're catering for visiting friends or family!
I've always loved COOK, I think they have a great community feel about them (for a national business) and their ingredients are always so straightforward and natural. I often buy a couple of COOK meals when I go new baby visiting, as nothing beats a wholesome meal you can cook from frozen when you're a new Mama. I was really excited to hear that new parents get 10% at cook for the first six months – a great offer I didn't know about. I'm excited to hear their promotion next month is around veggie meals too!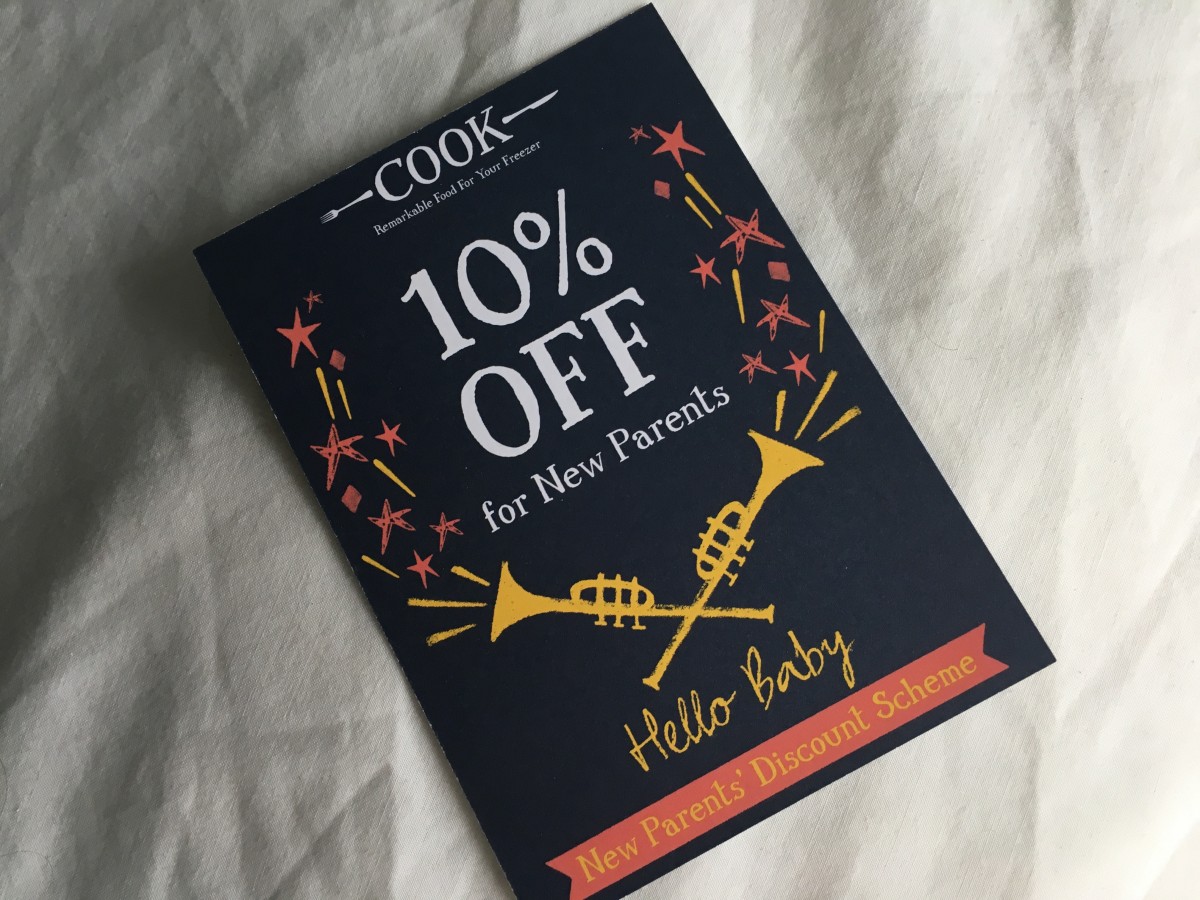 So what have you been up to round yours while you wait for Spring to actually arrive?!
Disclaimer: This post has been written in collaboration with Jacamo.co.uk, Do You Punctuate and COOK Harrogate.