Are you looking for somewhere local to eat that will keep all the family happy, including a three year old? Our guilty pleasure that fits this bill is the Wetherby Whaler in Wetherby. In my opinion it is one of the best Fish and Chip restaurants locally.
The fish is always perfectly cooked, the chips are always chip-shop fresh and the service is always quick, friendly and efficient. Better still, all the kids enjoy and eat their meal with no fuss and you're in and out so quickly there's no time for any nonsense from anyone! And if they order off the kids menu there's also a 'free' toy to boot! It's always clean and not greasy and an added bonus is that Mr P and I enjoy the food too, and although it wouldn't be our pick every week, once in a while as a treat, it really hits the spot! So much so we're willing to travel 'all the way' to Wetherby for it.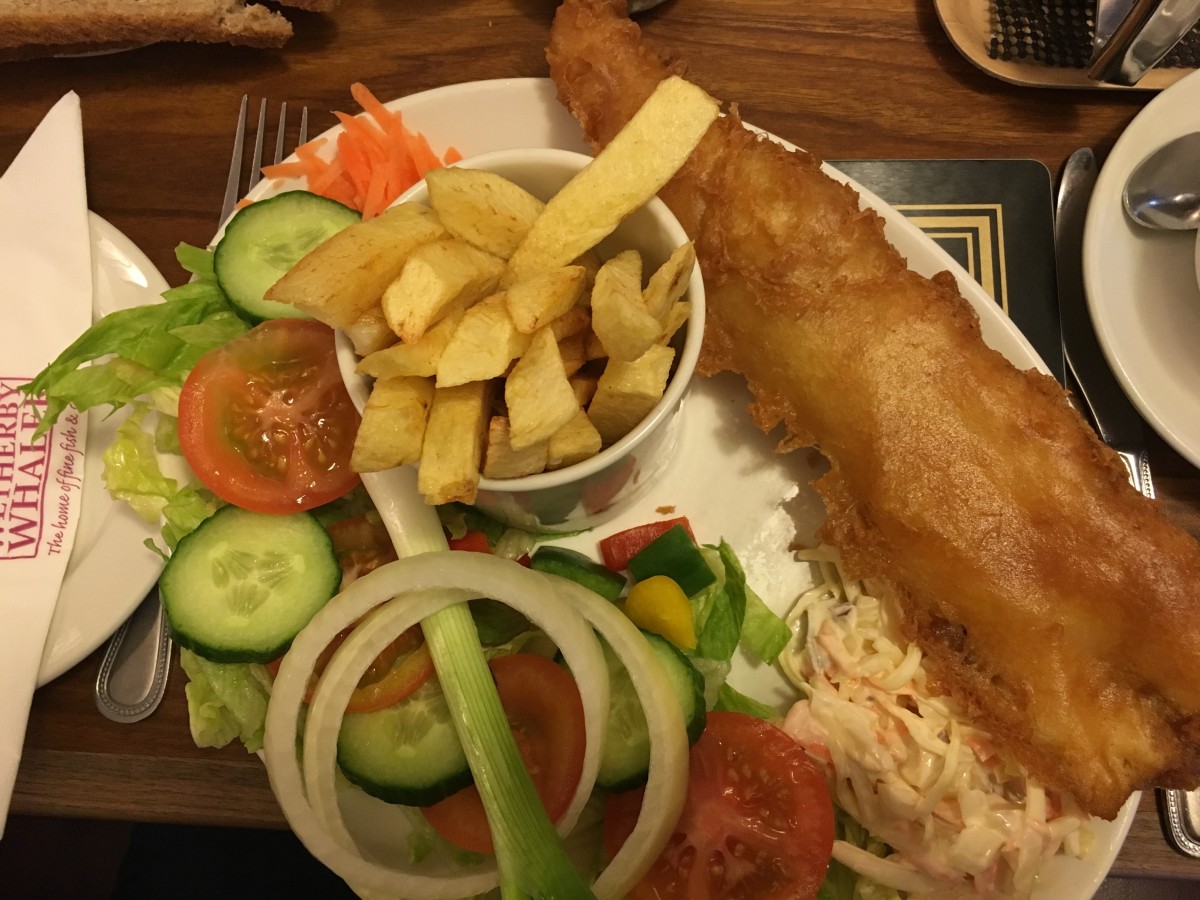 In the summer we sometimes get takeout and eat it down by the river in Wetherby and in the winter we sit in in their restaurant above the shop on the High Street. Occasionally if we've traipsed over to Clifton Moor in York for something or other we stop off at their York branch to break up the journey home.
Their kids menu is good value and often we don't order for the Small Boy and he shares ours, are there's always masses!
It's our little taste of old school heaven that keeps everyone happy.
Sometimes only Fish and Chips will do.
*This post was written with no benefits received from Wetheby Whaler – these are all my own opinions.
All photos copyright Lucy Playford